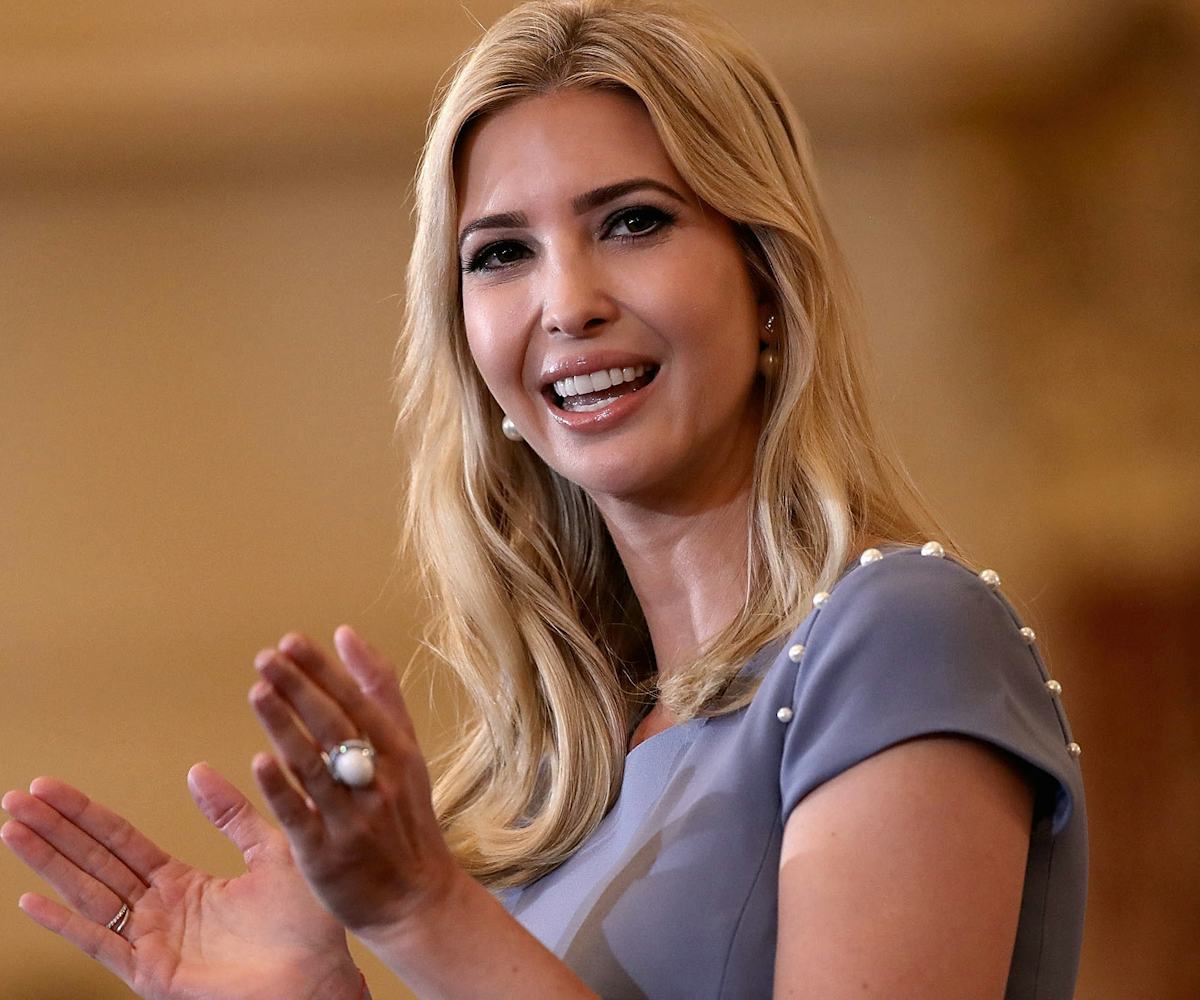 Photo by Win McNamee/Getty Images
Ivanka Trump's Fake "Chinese Proverb" Is Being Roasted By The Internet
Maybe because it's a phrase that's been used in a racist joke
First daughter Ivanka Trump tweeted a fake Chinese proverb ahead of Donald Trump and North Korean leader Kim Jong Un's landmark meeting yesterday—and the internet is (rightfully) giving her hell for it.
"Those who say it can not be done, should not interrupt those doing it," Ivanka tweeted yesterday, before attributing the phrase as a "Chinese proverb." The only problem? It seems to be a phrase that "no one in China knows." And according to Quartz, users on Weibo, a popular Chinese social media site, are still trying to figure out what the hell this "proverb" is.
That said, as Shanghaiist reports, it seems that Quote Investigator discovered that the commonly misattributed phrase is actually from a 1903 Chicago magazine. At one point, it was even used in a racist "Confucius say" joke from the 1960s.
Needless to say, Ivanka's tweet has led to an intense internet roasting.
Then again, should we be surprised that Ivanka is trying to scam the public with some made-up quote? As The Washington Post reports, according to recently-released financial disclosure forms, Ivanka and her husband Jared Kushner "brought in at least $82 million in outside income while serving as senior White House advisers during 2017." For the couple, it seems like it's not so much a case as participating in the Summer of Scam, but rather being primary figures in the scam of the century.