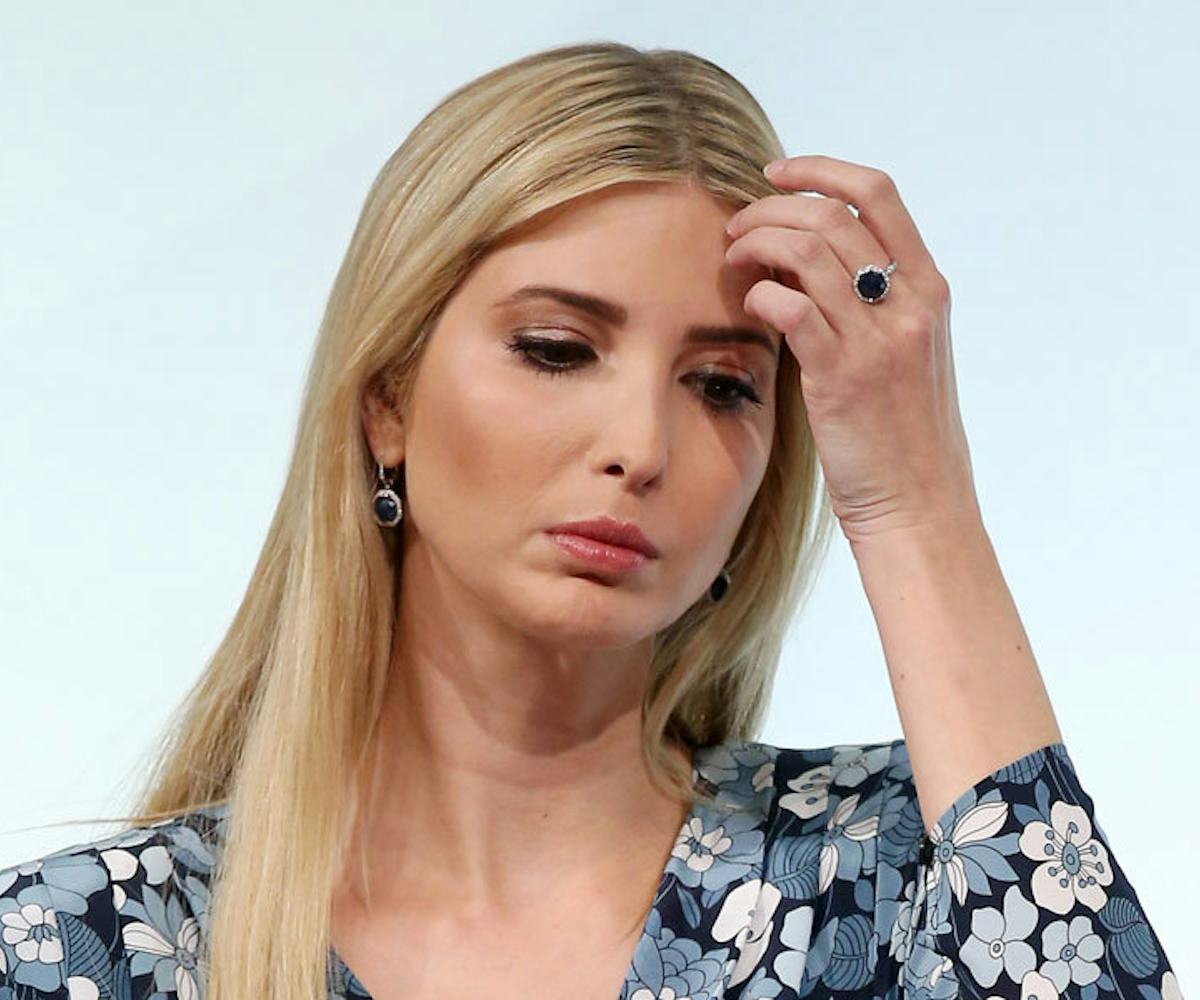 Photo by Sean Gallup/Getty Images.
Ivanka Trump's "Punk Phase" Was Not Very Punk At All
The last person you'd expect to have a "punk phase" has apparently had a punk phase. As New York magazine reports, Ivanka Trump is claiming, in her mother's new memoir, to have gone over to the dark side in the '90s. In case you're wondering, it didn't involve accompanying her friend to Hot Topic that one time. Or, being able to relate to Jenny Humphrey's rebellious stage on Season 2 of Gossip Girl. It did involve Nirvana and blue hair dye though.
She writes:
During my punk phase in the nineties, I was really into Nirvana. My wardrobe consisted of ripped corduroy jeans and flannel shirts. One day after school, I dyed my hair blue. Mom wasn't a fan of this decision. She took one look at me and immediately went out to the nearest drugstore to buy a $10 box of Nice'n Easy. That night, she forced me to dye my hair back to blond. The color she picked out was actually three shades lighter than my natural color… and I have never looked back!
Ivanka goes on to dish about her love for Kurt Cobain and the pain she felt when he died. "It was a shock and I was distraught," she writes. Mama Ivana wasn't having any of that, though, and pulled her out of her room, where she was "crying inconsolably."
In fact, it seems like if Ivana hadn't intervened, Ivanka might've even graduated to black eyeliner and fishnets. She wrote about her parenting style in the book, stating: "Over my dead body would Ivanka be like many of my friends' kids, going to discos and staying out until four a.m… My kids didn't have any money to blow on clubs, drugs, or car services."
Uhh, well, they have plenty of it now, so maybe we can expect a mohawk in Ivanka's future. Let the memes begin.