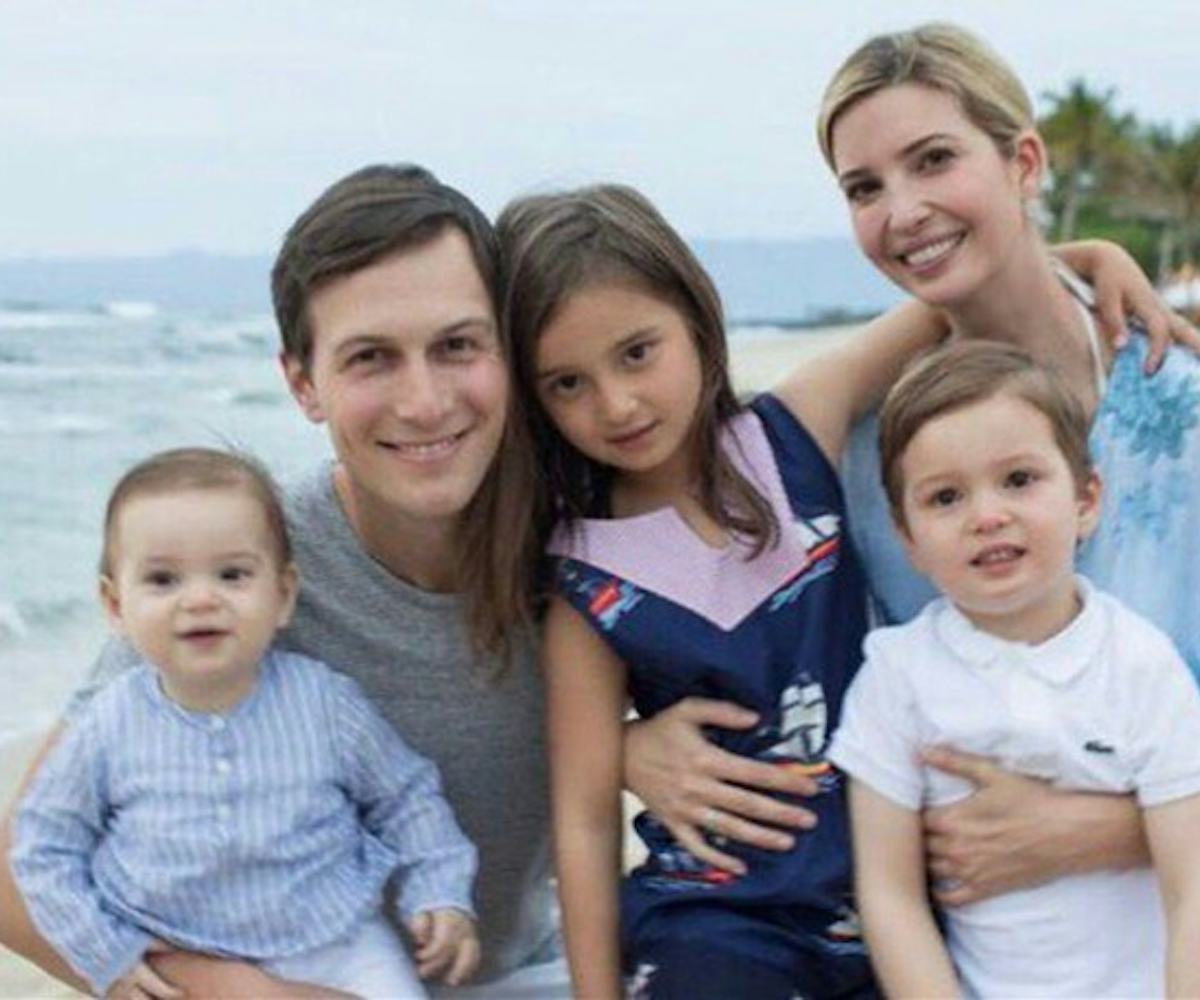 Instagram/@IvankaTrump
Ivanka Trump No Longer Cares If Women Have Equal Pay
Ivanka Trump once again proves she's the "ultimate feminist icon" by supporting the end of an Obama-era policy requiring businesses to report how much women and people of color are paid. Which, for someone who feels like "women deserve equal pay for equal work," as she said back in April, seems like, I don't know, a step back, maybe?
"Ultimately, while I believe the intention was good and agree that pay transparency is important, the proposed policy would not yield the intended results," Ivanka said in a statement. "We look forward to continuing to work with EEOC, OMB, Congress, and all relevant stakeholders on robust policies aimed at eliminating the gender wage gap." 
The Equal Employment Opportunity Commission (EEOC) requires companies to report data on employees' race and gender, and the rule proposed by the Obama administration last year would've extended that to include information on how the groups are compensated. This would also apply to private companies with 100 or more employees and federal contractors with 50 or more. 
The EEOC's entire purpose is to combat pay discrimination, according to Jenny Yang, former chairwoman of the EEOC at the time this rule was proposed. "Having pay data in summary form will… help us identify patterns that may warrant further investigation," she said.
Those that oppose the rule, including the Trumps, believe its benefits are not worth the costs. "Among other things, [Office of Management and Budget (OMB)] is concerned that some aspects of the revised collection of information lack practical utility, are unnecessarily burdensome, and do not adequately address privacy and confidentiality issues," administrator of the Office of Information and Regulatory Affairs Neomi Rao wrote in a letter to the current head of the EEOC. 
The OMB will review the rule to determine its utility, according to Rao. 
Ivanka hasn't said anything else about ending the policy. She's been busy sorting through letters from her fan base.