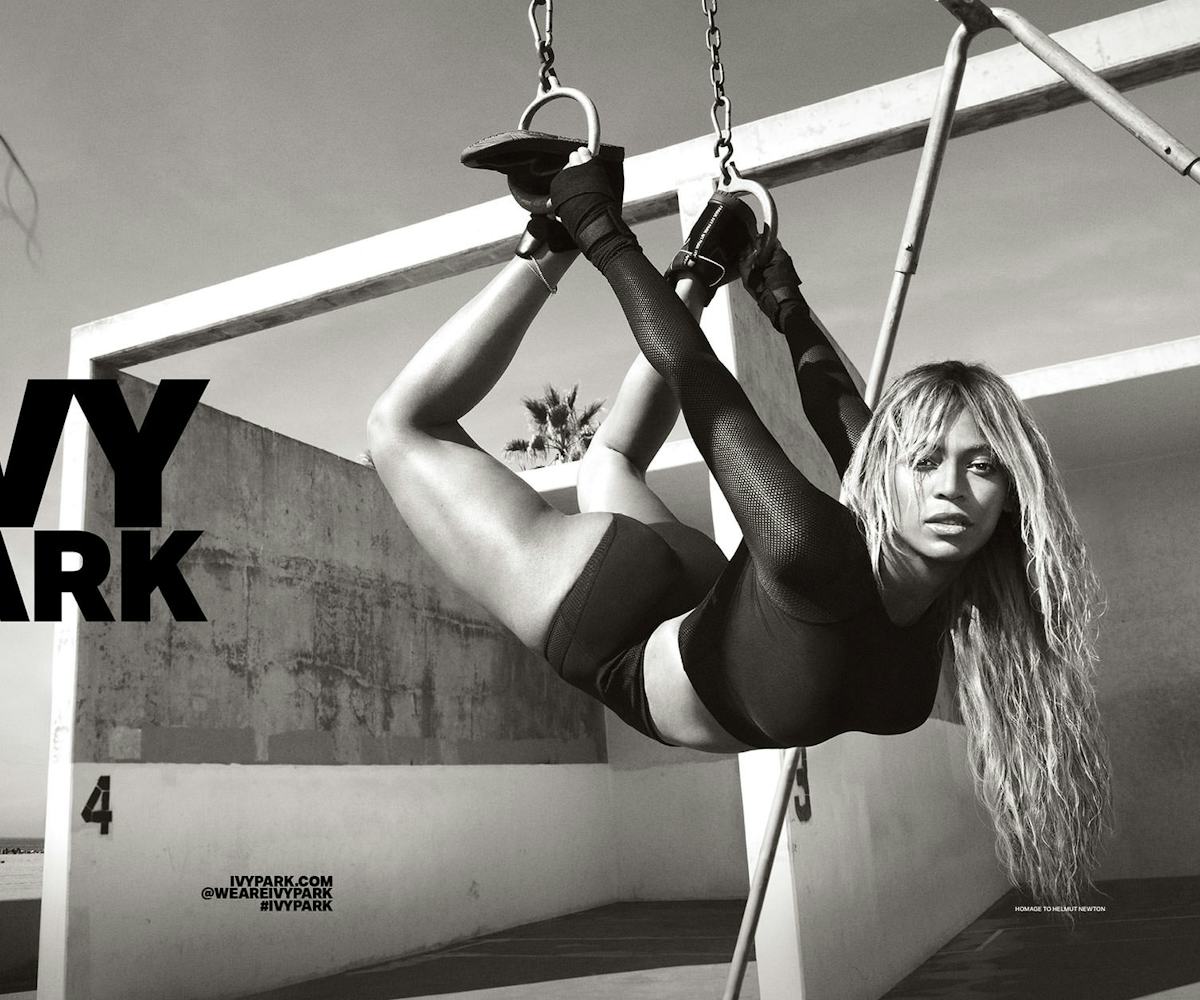 Photo courtesy of Ivy Park
Topshop Responds To Those Ivy Park Sweatshop Allegations
Hold up, now let's get information…
Another day, another Beyoncé controversy. The latest hurdle thrown the Queen's way concerns her newly launched activewear brand, Ivy Park. MAS Holdings, the Sri Lankan supplier that manufactures Ivy Park for Topshop, has been accused of paying its workers an unsustainable wage of 63 cents an hour. A majority of the company's employees are women—70 percent of 74,000 to be exact—which made the matter even worse.
In her cover story for Elle, Beyoncé shared some of her views on feminism, pay equity, and the purpose of Ivy Park—"to celebrate every woman and the body she's in while always striving to be better." Given her attitude about empowering women across the globe, you would think that something like this would have been unfathomable to Bey. In view of these accusations, WWD reports that the employees are actually "earning more than twice the minimum wage for a day's work." We're not really sure where these tabloids are getting their information from, but they might need to triple-check their facts.
"Ivy Park has a rigorous ethical trading program," a Topshop representative told The Mirror. "We are proud of our sustained efforts in terms of factory inspections and audits, and our teams work very closely with our suppliers and their factories to ensure compliance. We expect our suppliers to meet our code of conduct and we support them in achieving these requirements."
We have reached out to an Ivy Park representative for further comment and are awaiting a response.