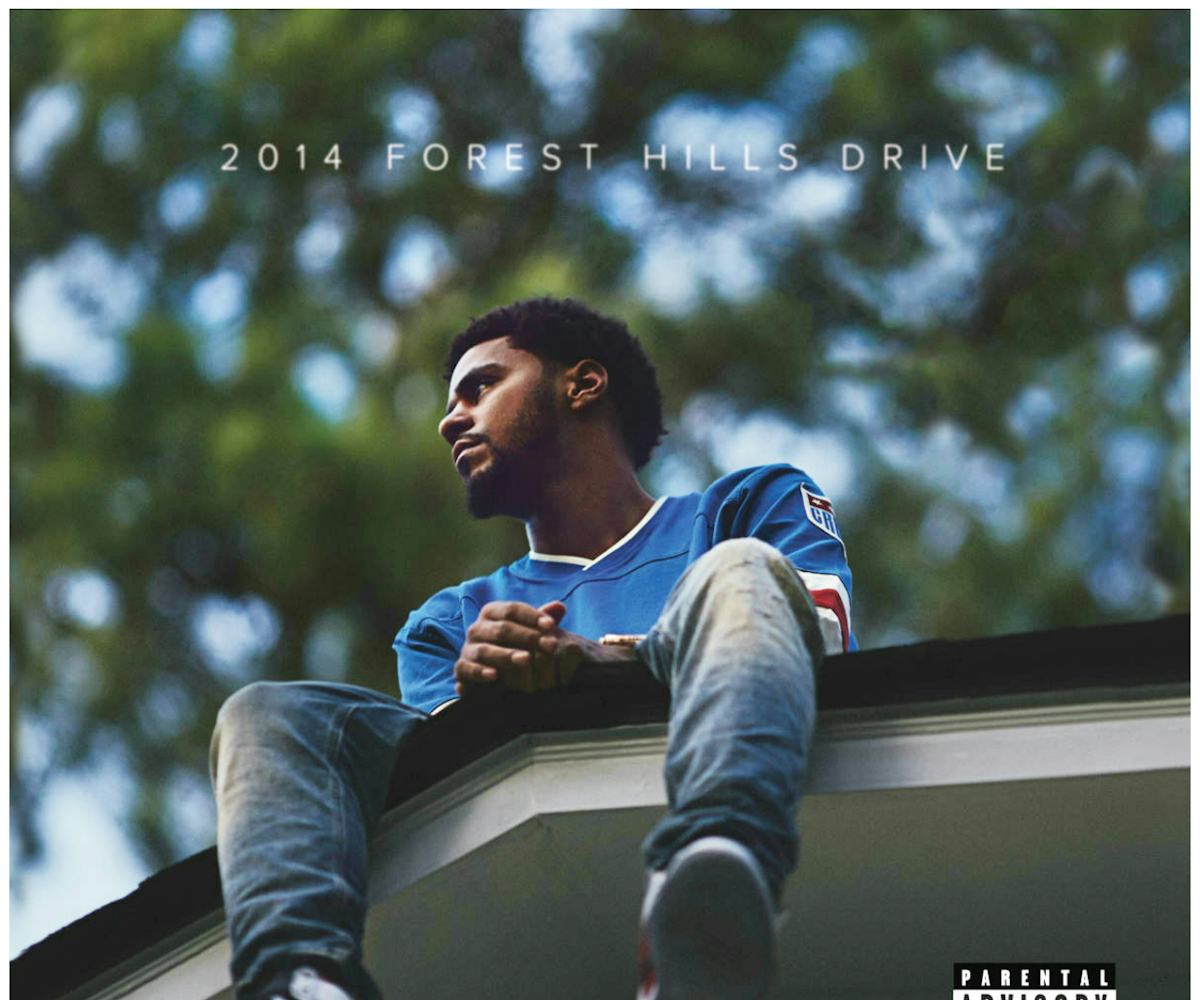 photo by anthony blasko courtesy of dreamville, roc nation, & columbia records
j. cole turns childhood home into refuge for women
setting a new standard in paying it forward.
Rapper J. Cole recently sat down with The Combat Jack Show to discuss everything from his new album, Forest Hills Drive, to his childhood. The album, with artwork that features Cole perched atop the North Carolina home he grew up in, debuted at #1 on the Billboard Music charts with 375,000 copies sold in its first week. But that's not why this concept record is circling around again.
The album's name is an ode to Cole's childhood home, which was eventually taken from his mother. Years later, that injustice inspired him to repurchase the property. He now plans to open its doors to single mothers with multiple children—rent-free. Cole told Combat Jack: "My goal is to have that be a haven for families. So every two years a new family will come in and they live rent-free. The idea is that it's a single mother with multiple kids and she's coming from a place where all her kids are sharing a room. She might have two, three kids—they're sharing a room. She gets to come here rent-free. I want her kids to feel how I felt when we got to the house."
The Grammy-nominated artist is keeping the project on the hush for now, but says his faith in the future and his appreciation for the unknown is the driving force behind his success and humble attitude. "Appreciation is everything. Life could be both beautiful or ugly depending on how you look at it."
For more information on how you, too, can help out women in need, head over to your local women's shelters and join the cause.