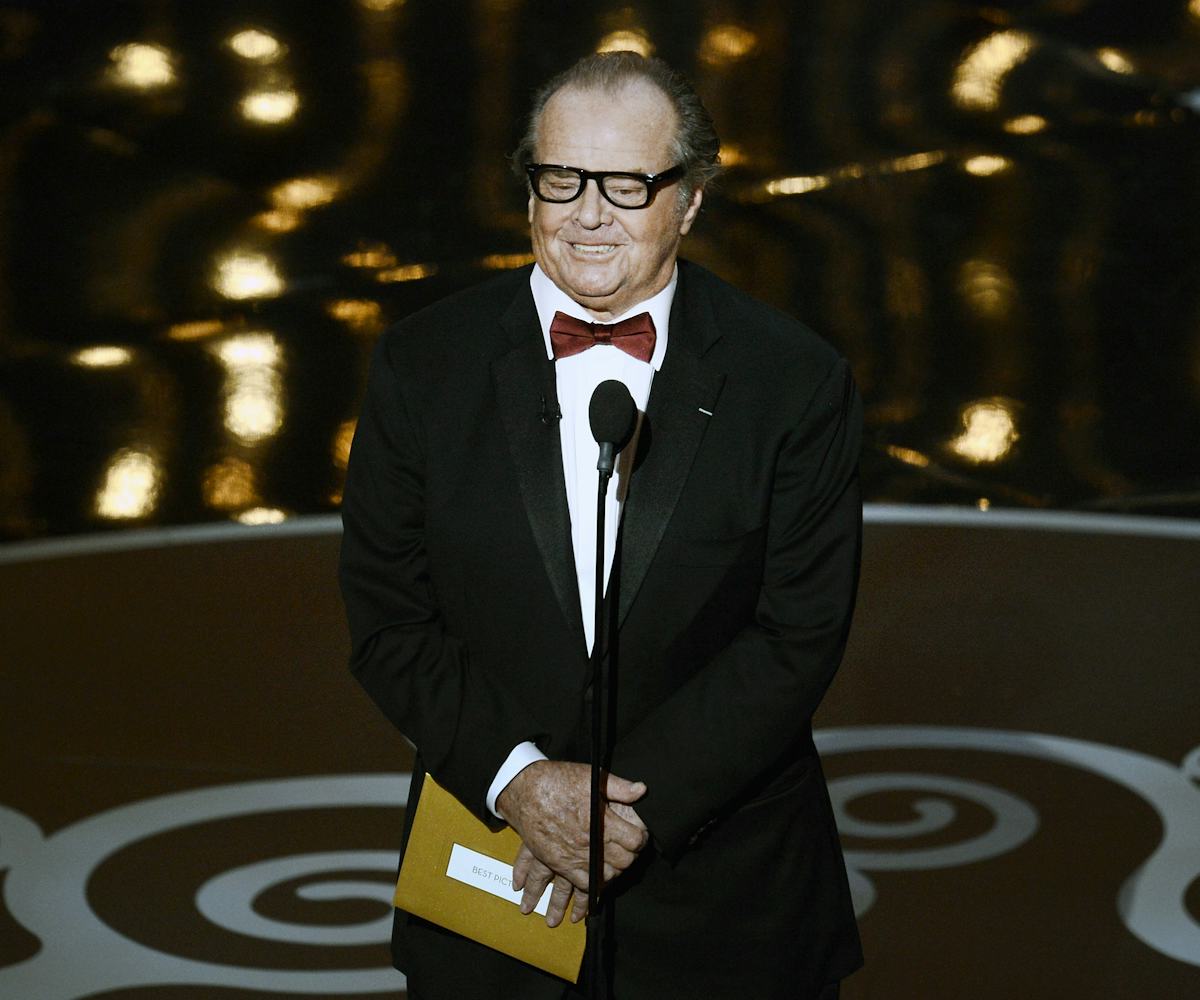 Jack Nicholson And Kristen Wiig Are Remaking One Of The Year's Weirdest Movies
'Toni Erdmann' is getting the Hollywood treatment
Just yesterday, most people would have agreed that Jack Nicholson, one of the greatest actors of all time, would never recite another line again. What a difference a day makes. Variety broke the story that Nicholson, who hasn't acted since 2010's How Do You Know, will be coming out of retirement to star alongside Kristen Wiig in an English-language remake of Toni Erdmann, the nearly three-hour German comedy that delighted critics last year and is a favorite to win the Academy Award for Best Foreign Language Film later this month.
The story revolves around an eccentric father who tries to reconnect with his cold and distant adult daughter by creating an alter-ego named Toni Erdmann, and pretending to be her CEO's life coach. If that sounds bonkers, that's because it is, and the original features one of the wildest nude scenes you're likely to ever see on screen. Whether or not a studio like Paramount and an actress of Wiig's stature is willing to go there remains to be seen, but it's hard to imagine a version of Toni Erdmann without it.
The movie is being produced by Gloria Sanchez Productions, which is a spinoff of Will Ferrell and Adam McKay's Gary Sanchez Productions, meant to focus on female-driven films. No director or writer is signed on for the Toni Erdmann remake, but with Nicholson and Wiig attached to star, you can bet the best filmmakers will be lining up for a shot at this.