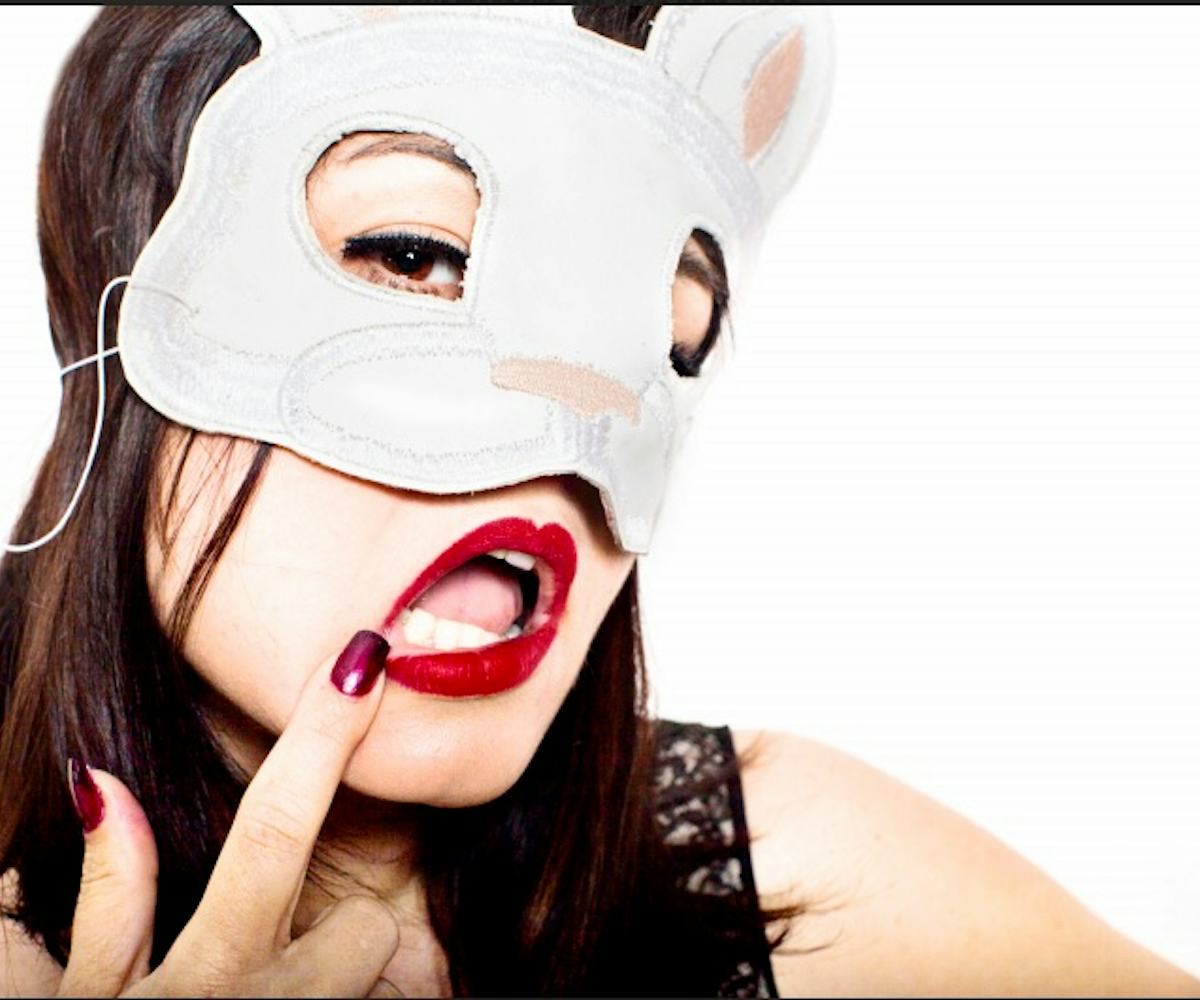 photographed by Gabrielle Geiselman
jack off jill is reuniting
Jack Off Jill—the riot goth band that dominated our most intense girl power mixtapes of the '90s—is reuniting for a show on July 18 in Asheville, North Carolina, at the Orange Peel. The group is making a weekend of it, with a rare solo show from Daisy Berkowitz (a founding member of Marilyn Manson), plus appearances from JD Sampson, Kitten Forever, Lori Barbero from Babes in Toyland, and Allison Wolfe from Bratmobile and The Cold Cold Hearts.
"The most exciting part for me, aside from the fact that Jack Off Jill gets a do-over, is that it's the perfect way for us to gather some of our favorite people in one place to celebrate what was and what should have been," Jack Off Jill member Jessicka Addams told us. We caught up with her to talk all things feminism in music and what fans can look forward to—our convo, ahead. 
What role does riot grrrl music and politics play in the contemporary cultural context? Why is it important to keep it going?
Though I completely identified and agreed with what riot grrrl stood for, Jack Off Jill was far less political and took a more satirical approach to our stage show, dress, and lyrics [than riot grrrl did]. None of what we did was premeditated—we were simply reacting to our surroundings. Unlike our sisters in the Pacific Northwest, we were the only band of our kind in the south at the time, surrounded by racists and misogynists who came to our shows looking for trouble. As much as we wished for a network of like-minded women to share shows with, our peers were a boys' club. In order to make it a safe environment for the women who came to our shows, we made sure that aggressive men were shamed for their behavior or escorted from the venue. We were reacting in the same way that riot grrrls would, and this being pre-Internet, we were categorized as "grrrls" (which would later be the go-to word to categorize most all women bands)…or "riot goth," a term I thought was funny and accurate. But it never really caught on once Jack Off Jill was signed, because let's face it, we were truly the only ones in that category. But while riot goth never took over the scene, riot grrrl did, and we couldn't be more proud to be associated with it. 
What projects are you working on right now that fans should know about?
Well, Jack Off Jill has a Pledgemusic site that offers rare Jack Off Jill items to fans who may have missed them the first time. There's some pretty amazing stuff, so everyone should check it out. I'm currently working on solo show of mixed-media sculptures and paintings scheduled for February 2016 in Los Angeles. I'm also starting to work on a coffee-table book temporarily titled Unemployable. It will document all the jobs I'm planning to apply for and not get and the reasons why. 
What do you think of how many mainstream pop stars are identifying as feminists right now?
The most effective backlash against feminism comes from within. While it's up to the individual to decide whether or not they identify as a feminist, perhaps it's the job of long-time feminists to help pop stars understand the term better. It's difficult, of course, to generalize about women in pop and how they imagine feminism, and what role it plays in their lives. All I can say with certainty is that different women define and relate to feminism differently. I think the fact that word itself is being used in popular media is a good thing. I think, at the very least, it makes their fans possibly seek out the meaning of the word themselves.
What music are you listening to these days?  
To be honest, I really just listen to Elliot Smith non-stop. I'm not exactly sure what that says about my music taste, or me as a person.