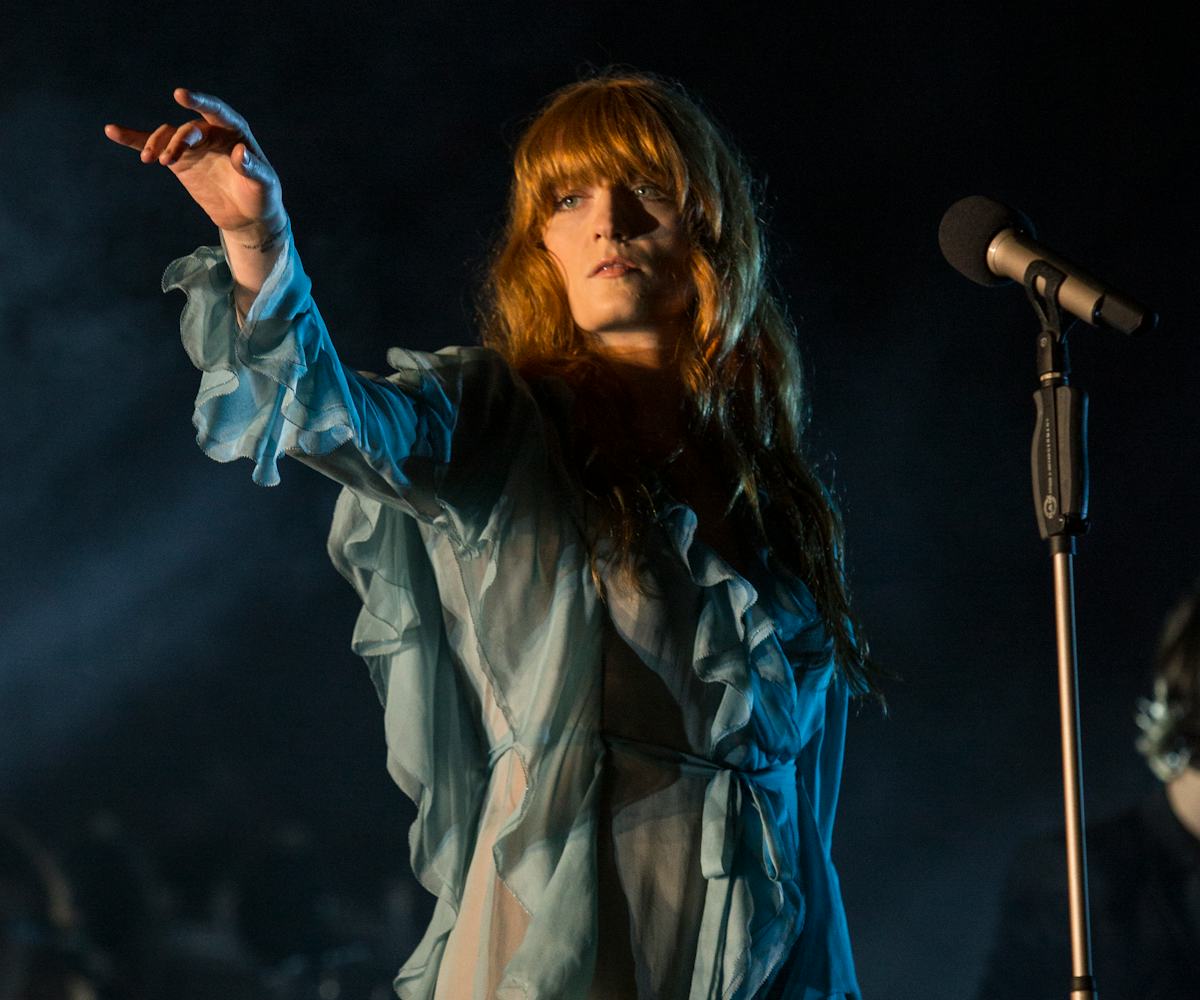 Photo by Raphael Dias/Getty images
That Jack Ü And Florence + The Machine Song You've Heard So Much About Is Finally Here
Listen to "Constellations"
When Jack Ü teased their collaboration with Florence + the Machine back in March, fans waited for the track with rabid anticipation. Well, it looks like that wait is finally over. On Friday, Skrillex and Diplo debuted a preview of "Constellations" to a sprawling crowd at England's Reading Festival. After live streaming a portion of their set on Skrillex's Facebook page, one intrepid fan uploaded the song online for our listening pleasure. 
The track, which is expected to appear on Jack Ü's upcoming album, leans heavily on Florence Welch's soaring vocals while Diplo and Skrillex showcase their knack for creating instantly infectious beats. In other words: This one has "major hit" written all over it. Diplo, who was clearly stoked to finally be playing the the song to a live audience, prepped the crowd for what they were about to hear. "We've never played this before," he said. "It's a brand new record: Jack Ü and Florence + the Machine."
The duo have been otherwise elusive when it comes to details surrounding their forthcoming LP, but according to a Facebook post from Diplo late last year, they're more motivated than ever. "We both had a tough year in parts and I think both of us are gonna go even harder in 2016," he wrote. "Hopefully we finish a new album that is gonna break through even further."
This is one of helluva start. Listen to "Constellations" below.