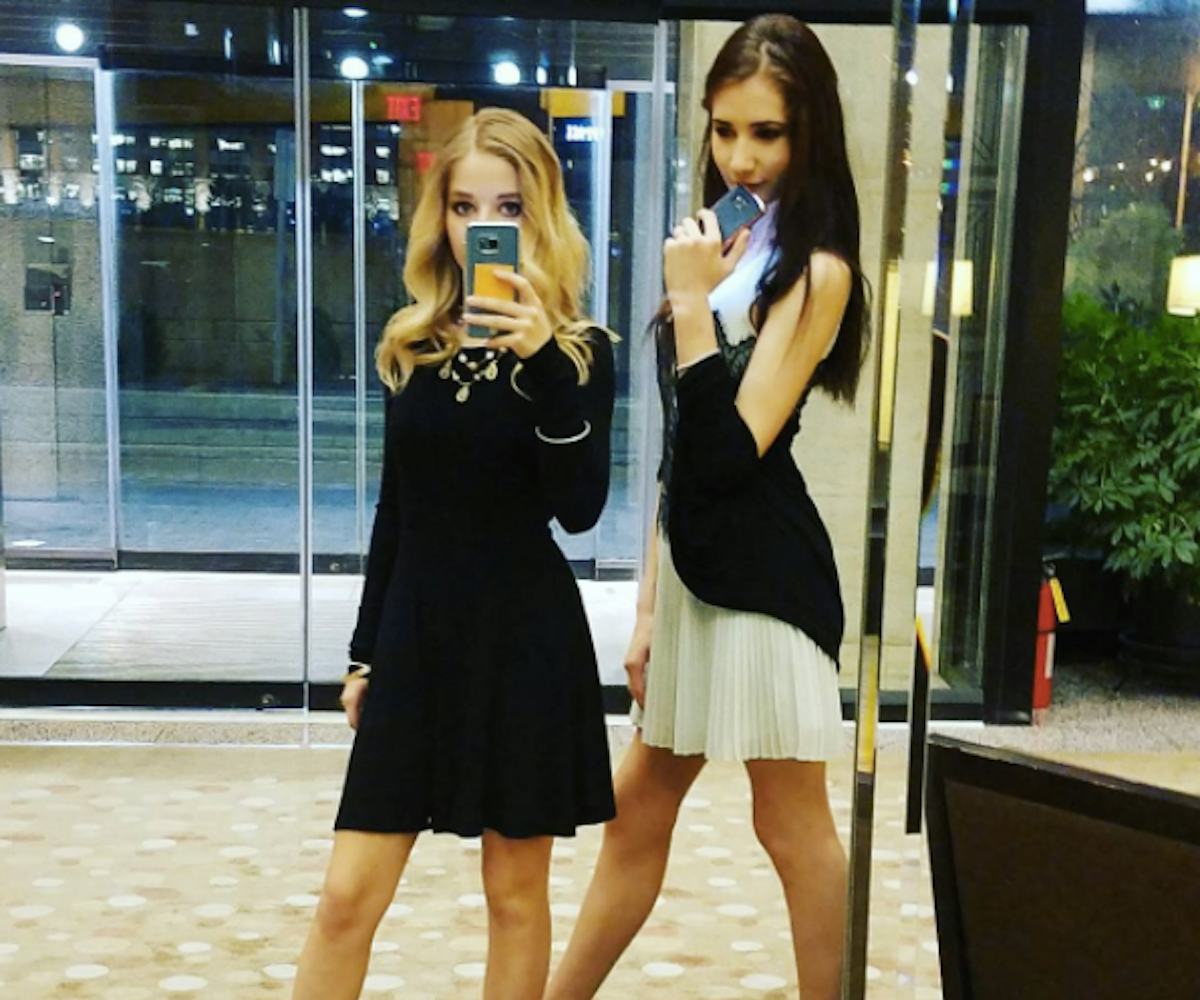 Photo via Instagram / @officialjackieevancho
Jackie Evancho's Trans Sister Won A Lawsuit Against School Board
The plight of Jackie Evancho's sister Juliet came to national attention last week after the America's Got Talent singer asked Donald Trump to reconsider his rollback of federal protections for transgender students. Evancho, who performed at Trump's inauguration, came to the defense of her sister, who is transgender and was embroiled in a lawsuit against a Pittsburgh school board that forbid her to use the bathroom of her choosing.
On Monday, a federal judge ruled in favor of Juliet and the two other students named in the lawsuit. According to U.S. District Court Judge Mark R. Hornak, the students "appear to the Court to be young people seeking to do what young people try to do every day—go to school, obtain an education, and interact as equals with their peers," adding that the "District's enforcement of Resolution 2 as to their use of common school restrooms does not afford [the students] equal protection of the law as guaranteed to them by the Fourteenth Amendment."
Lambda Legal, the organization that sought the injunction against the policy, issued the following statement:
Not withstanding the Trump Administration's misguided and cruel actions last week, the court today found that the school's policy barring transgender students from the restroom that matches who they are violates the equal protection clause of the U.S. Constitution. Such policies are not only wrong, they are illegal. The rescission of a guidance by the Trump administration cannot change that.
Could this lay the groundwork for a larger suit against Trump's overall transgender ban? Let's hope so.