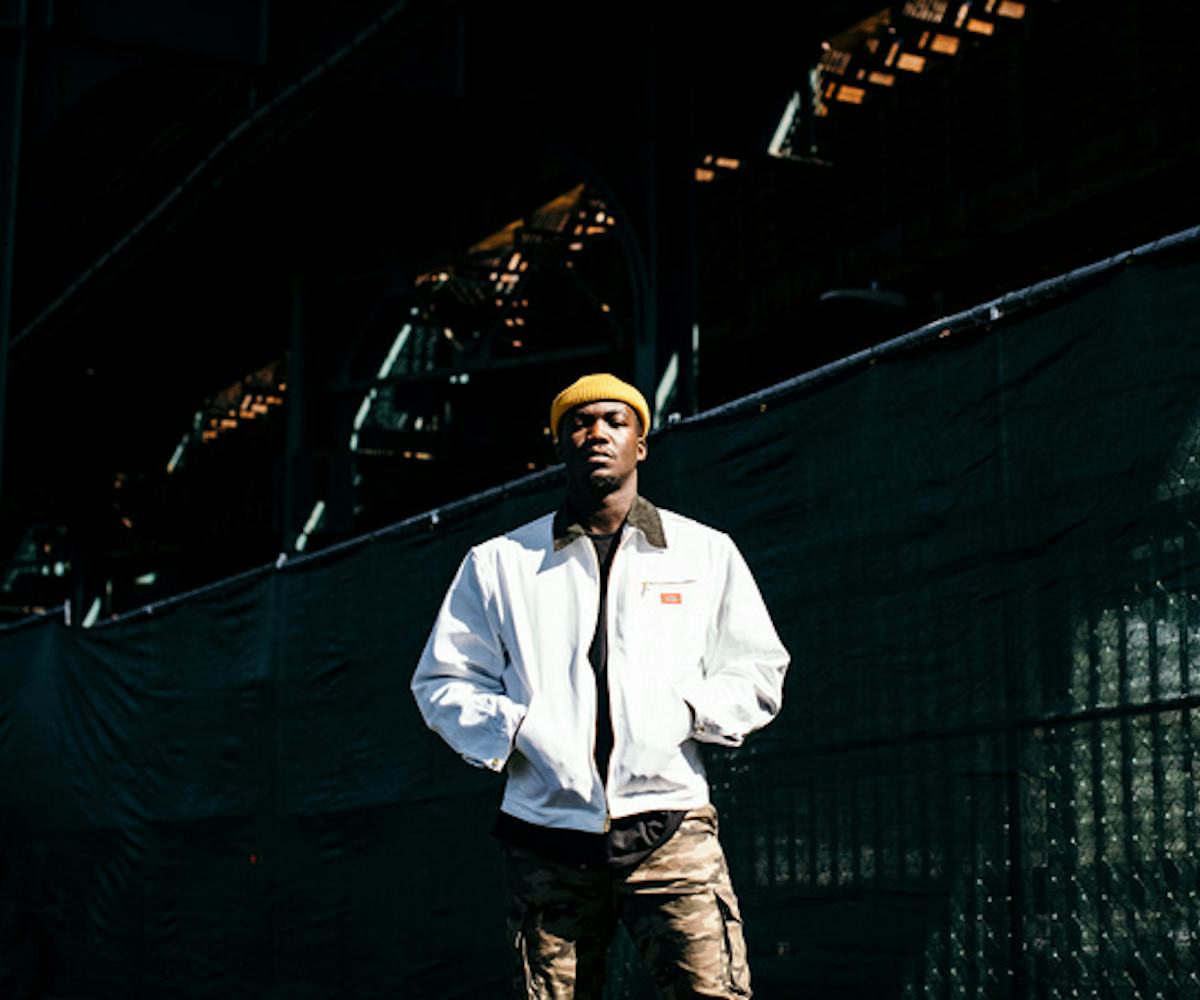 Photo by Nina Westervelt
Jacob Banks Won't Be Unknown To You For Long
"I think music should be seen, not heard," Jacob Banks says. The Birmingham, England, musician has just finished an astounding festival set at The Meadows where soul was on the menu and served a lot. His debut studio album, The Village, is due out next spring and promises much of what we've come to expect from his previous EPs: the unexpected.
You see, Banks is one of those artists who fell into the recording industry. "I would've been happy just singing in my bathroom with my guitar," he says, "but my friends kept pushing me; I used to record songs just so my friends could play them in their car." Then Interscope came knocking, and here he is, pulling impressive streaming numbers and a quickly growing fan base. That's not too shabby for a former civil engineer student who just wanted to impress his friends.
"Everything past this point is a bonus," Banks continues. "I can look after my family, I can stand up for people that need to be stood up for, and I get to express myself for a living—like I literally get to say how I feel every day for a living, and that's a privilege I try to never forget." 
The Village, then, is a testament to all the people and experiences that have shaped him. "You know the phrase 'It takes a village to raise a child'?" he asks. "That's the impetus for this project." It's taken much self-reflection and questioning why he acts certain ways with people and in life; songs like "Unknown (To You)" take on the shifting power dynamics between people, especially those engaged in serious, sometimes violent relationships. Banks' honesty comes through with each genre-defying thing he puts out. You can feel it in your bones when he sings. He embraces heavy topics and elevates them to universal truths.
As a self-taught musician, Banks truly is in a league of his own. His taste, he says, is what guides him, and man, what a taste he has. Banks' music is rich. He doesn't make himself out to be anything other than he is: a vulnerable individual with a keen ability to empathize through music. Listening to him through your speakers is one thing, but seeing him perform is another. Jacob Banks should be seen and heard.