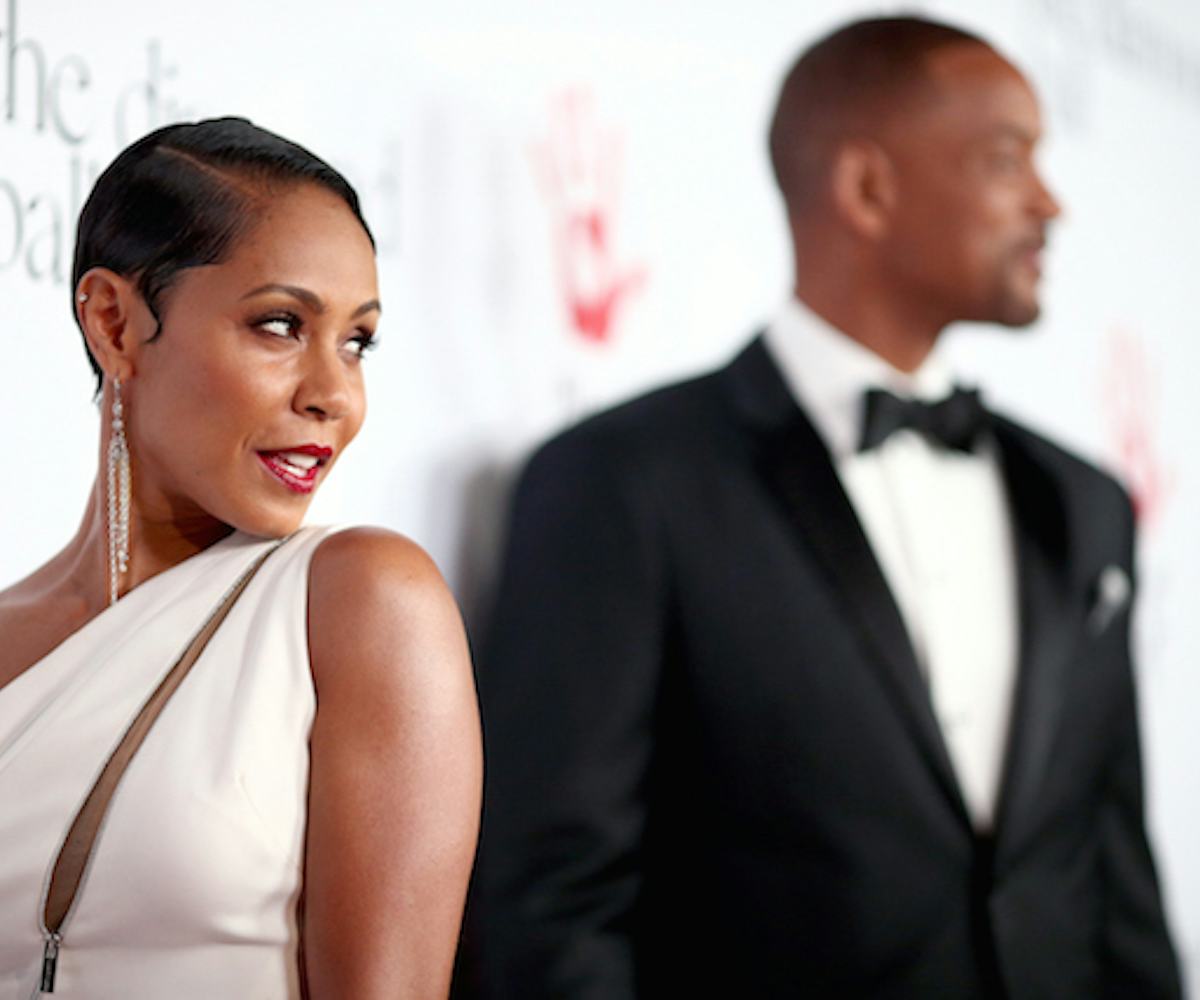 Photo by Christopher Polk/Getty Images.
Jada Pinkett Smith Boycotts Oscars for Lack of Diversity
who will follow her lead?
As reported here, and just about everywhere else, persons of color are barely represented in the top tier of Academy Award nominations (director Alejandro González Iñárritu being the most notable exception). In response, private individuals have taken to Twitter to vent their frustrations through the #OscarsSoWhite hashtag and public figures have made their displeasure and disappointment heard. 
Now, one of Hollywood's confirmed A-listers, Jada Pinkett Smith, is voting with her feet by announcing that she will not be attending this year's Oscar ceremonies in February due to the stunning lack of diversity. 
In a video timed for Monday's observance of Martin Luther King Jr. day, Pinkett Smith shared her announcement on her official Facebook page, addressing the camera and her audience in frank, unflinching terms.
The actor said, "I can't help but ask the question, it it time that people of color recognize how much power, influence that we have amassed that we no longer need to ask to be invited anywhere?" Continuing to talk about questions of love and respect (particularly self respect) she continued: "The Academy has the right to acknowledge whomever they choose, to invite whomever they choose. And now I think that it's our responsibility now to make the change. Maybe it is time we pull back our resources and we put them back into our communities, into our programs and we make programs for ourselves…that acknowledge us in ways we see fit, that are just as good as the so-called mainstream ones…begging for acknowledgment or even asking diminishes dignity and diminishes power." 
She finishes by directing a comment to Oscars host Chris Rock. "Hey, Chris, I will not be at the Academy Awards and I will not be watching, but I can't think of a better man to do the job this year than you, my friend."  
Pinkett Smith's influence is considerable and already the video has gained over 3.5 million views, tens of thousands of likes, and thousands of comments. While director Spike Lee will also not be attending, it is unclear if Pinkett Smith's video and her stance will motivate other familiar faces on the Oscars red carpet to bow out. Even her husband Will Smith has not yet confirmed if he will skip the ceremony. Nonetheless, a gauntlet has been thrown in a measured way with a great deal of dignity and class. It will be very interesting to see where this leads.