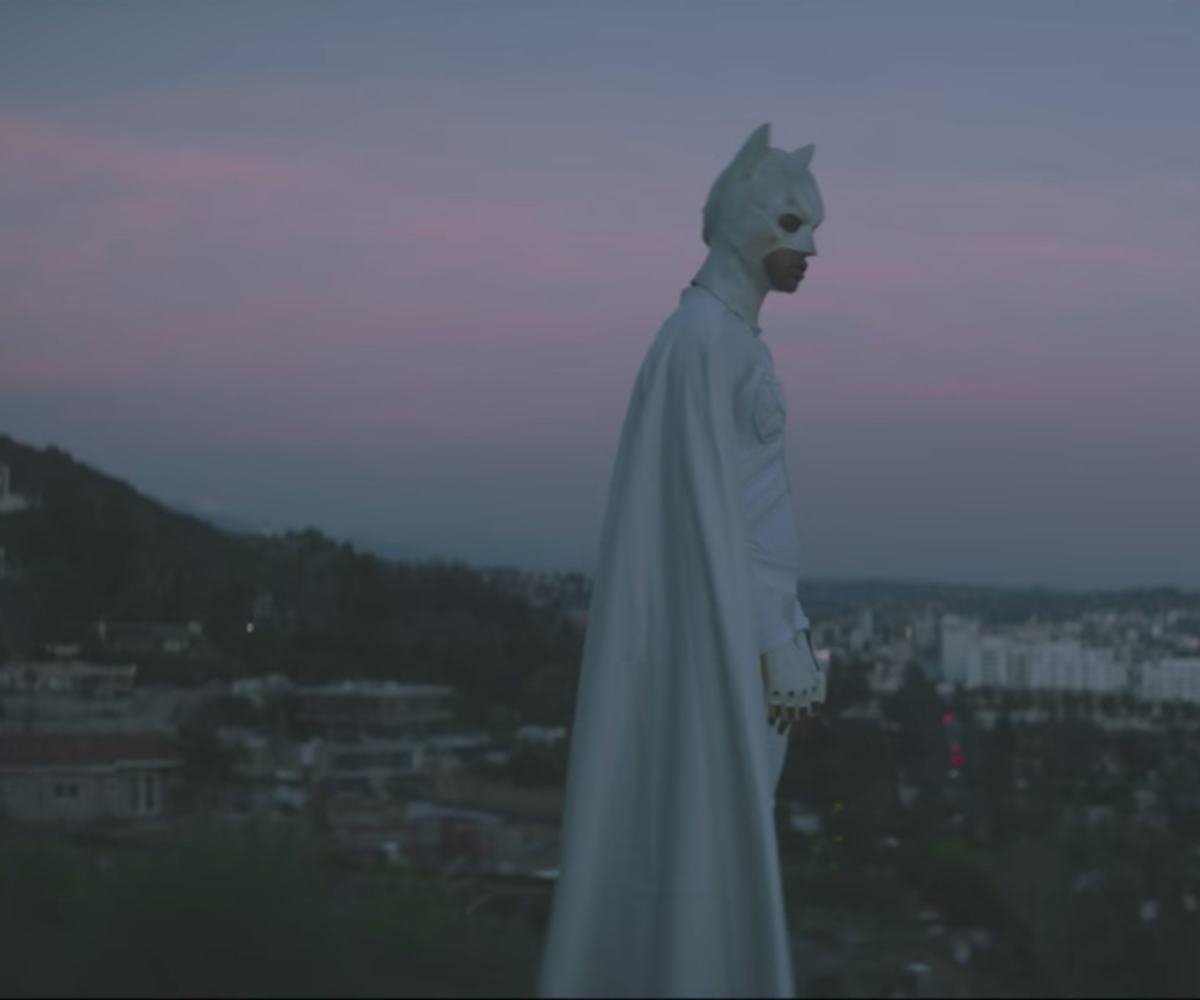 Jaden Smith Is A Young, Broody Batman In His New Music Video
Now we know what it's like to see a superhero dab
Jaden Smith is really making use of the all-white Batman suit he wore to prom and Kanye West and Kim Kardashian's wedding. In his latest music video, for his song "Batman," Smith plays Bruce Wayne and dresses up as Batman to fight crime and brood on various mountain tops.
The video opens with Smith passed out in a field above L.A. He wakes up to a Bat-Signal-like spotlight calling him back to the city. After stopping at his office (his Batcave?) and a quick training session, he changes into his superhero suit and hops into his version of the Batmobile. There are a lot of shots of him pensively drinking water, eerily clinking the ice in his glass, and staring out over the city while rapping lyrics like "Gotta save the day every single way, we don't really got a choice." Then he heads to the Hollywood Walk of Fame and gets into a brawl/dance off with another man dressed as Batman and a guy dressed as Superman. It's unclear who wins, but Smith walks off with his arms crossed not looking too pleased.
Smith tweeted back in April that he had two music videos dropping soon, "Batman" and "Watch Me," both from his upcoming album, Syre. We're also still waiting on his K-Pop single, but we're okay with that. 
Check out the video below.