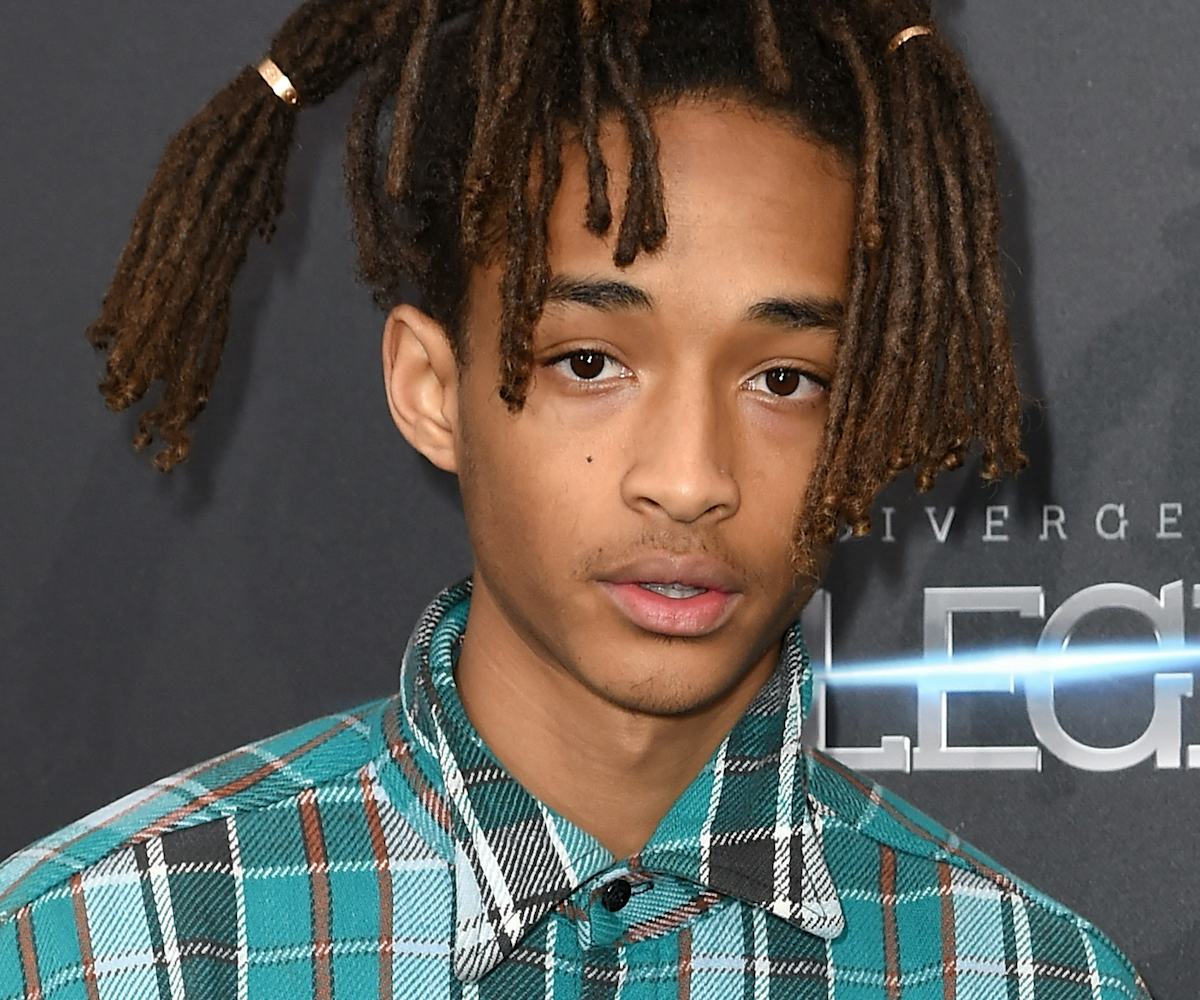 Photo by Nicholas Hunt / Getty images
Jaden Smith Is Very Good At Making T-Shirts
Cosmic philosopher and Will Smith progeny, Jaden Smith, has already made his mark on movies and music. And while he's not doing much of either lately, the 17-year-old polymath has set his sights on fashion next.
In a series of Instagrams posted Thursday, Smith revealed some newly designed tees, which he's releasing under his MSFTSrep clothing line. 
The images, which we've posted below, showcase the brand new shirts, featuring the defaced visage of the philosopher Martin Luther. 
"The Image On This T-Shirt Is Of Martin Luther, And We Nailed It To This Metaphorical Church Door To Say You Can Be A Modern Day Martin Luther," Smith wrote. "So Before You Wear This T-Shirt, Know That You Are A Walking Symbol For This Movement Of Truth. The Revolution Starts Now. Welcome."
For fans who aren't feeling Smith's Basquiat-inspired designs, he also shared a new Kid Cudi song. And while Cudi's flow is as impressive as ever, what we're really waiting for is Jaden's debut LP. The gifted rapper has shown off his deft emcee skills in the past, but it's been a minute since Smith's dropped any new music. As far as we know, he hasn't made any plans for an official release, so we'll be listening to his collab with sister Willow for now.
Until then, let's all appreciate the young mystic's apparel-making abilities, which are formidable to say the very least.