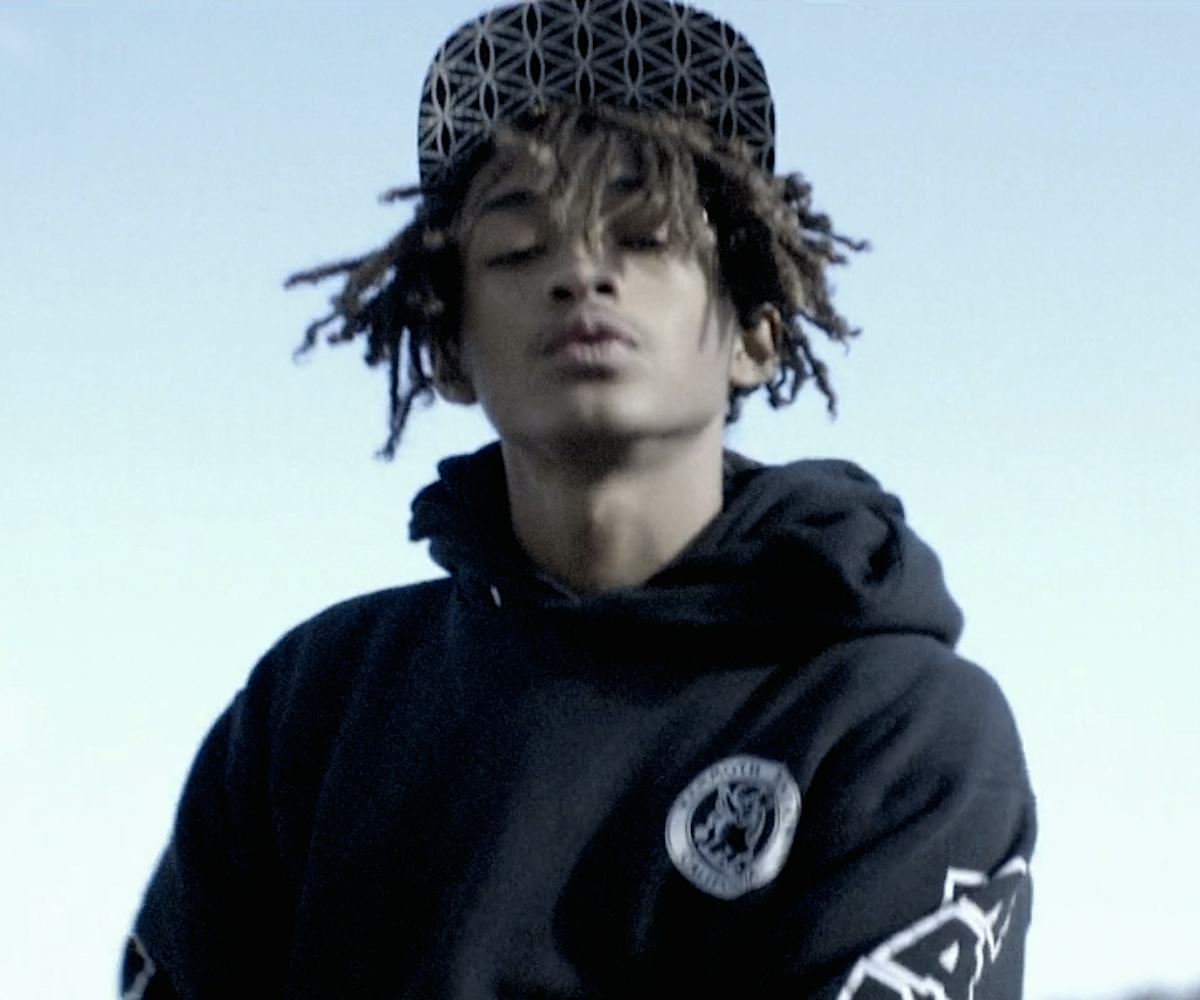 image courtesy 490tx
jaden smith's new 'scarface' video is very jaden smith
the myth grows ever deeper, darker
Jaden Smith is troubled, you guys. Fame has got him down. In this world of ladder-climbing sycophants and ignorant haters, no one understands him. But at least he understands himself.
These are, we think, the key takeaways from Smith's new video, "Scarface", which filmmaker, Jaden bud, and former Hannah Montana star Moises Arias posted to his website, 490tx, last night. As moody and dark as the track itself, the "Scarface" video shows Smith executing his flow and flashing his generation-helping style in the tunnels and esplanades of a European city which we'd really like to go to (wherever it is). 
For Jaden followers, there are few surprises here. Smith continues to surround himself with twisted, off-kilter beats and lyrically combines his philosophy, ruminations on fame, shots at racism, and critiques of an unnamed woman who's messing with his shit, with his already burgeoning victim complex. The flow, as Complex notes, is new for Smith and perhaps cribbed from Drake. 
Please take notes, add to your growing Jaden archives, and hit us up with any scholarly analysis you can offer. (via Complex)