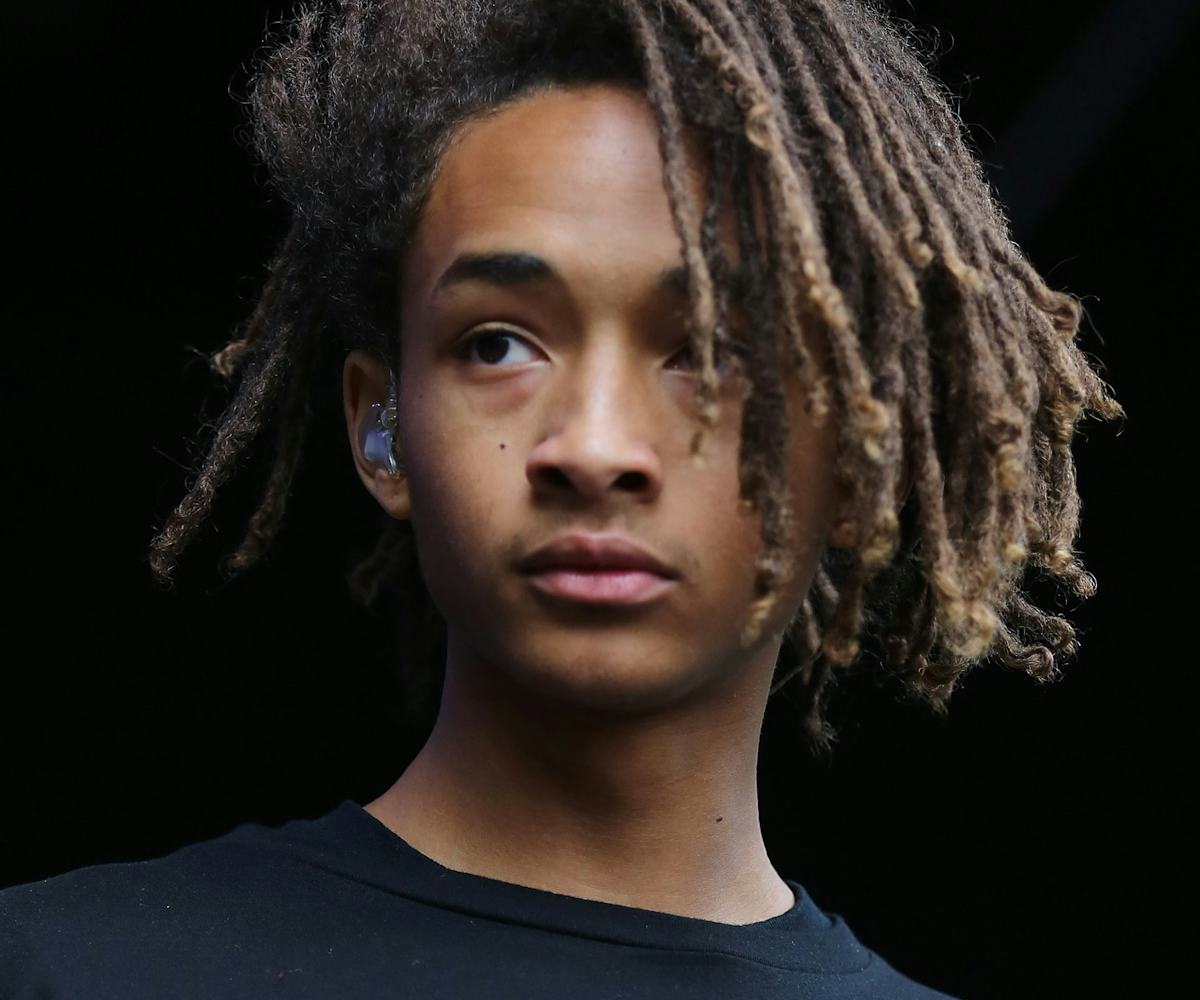 photo by Tim P. Whitby / Getty Images
jaden smith waxes poetic about life's stairs
"i don't care about the stairs, i only care about going higher"
If there was ever any doubt that Jaden Smith would be just another ordinary celebrity child, he pretty much blew it out of the water with last year's T Magazine interview. Since divulging that he can manipulate the nature of time and spends his time reading ancient texts that "can't be pre-dated," the 16-year-old has become a young Kanye-type figure. He showed up to West and Kim Kardashian's wedding in a Batman costume, wore another superhero suit to prom, as well as a dress and running sneakers to Amandla Stenberg's prom, deactivated his Twitter, and reactivated his Twitter. And, much like the illustrious Mr. West, Smith has taken to waxing poetic about the importance of creation.
In a video filmed at some unknown time and place, Smith preaches to a passerby. And while his stair metaphor may not be the most ingenious analogy for personal evolution, he has a point. By borrowing from others and building upon others' ideas (note: We are not saying "plagiarize," Shia LaBeouf), we can, together, come up with new and innovative ideas. 
"Think of life as stairs, and they're all dark," he says. "Once you take that step in the dark and you find a stair, it lights up. Now, if Drake is over here and he finds a stair and it lights up, I'm not gonna be an idiot and say, 'I'm only gonna use my stairs.' I don't care about the stairs, all I care about is going higher. So, fine, I'll step on Drake's stair and then I'll find my own stair and I'll step on another one and step another one. And it's all about going up. It doesn't matter how you get up."