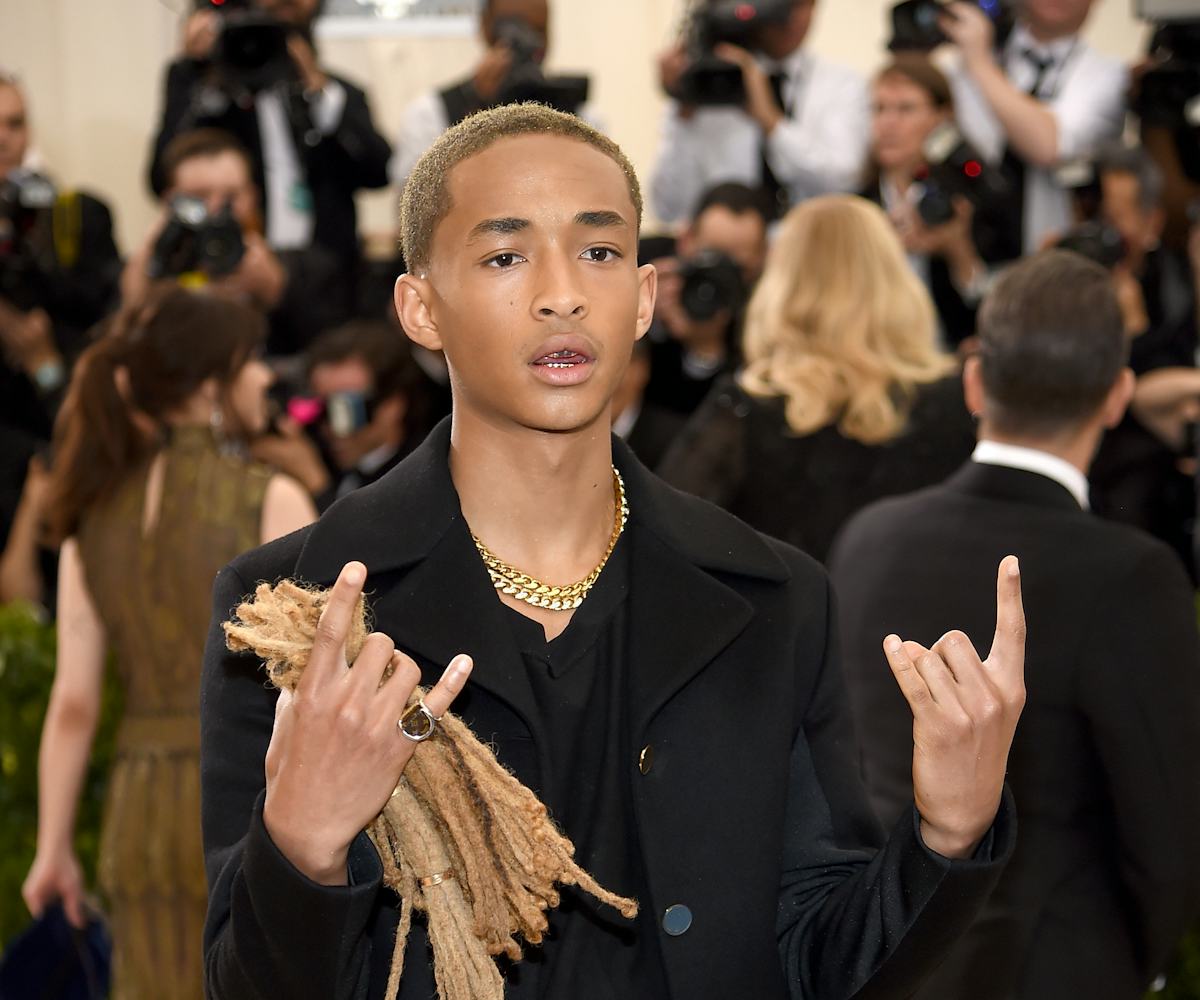 Photo By Dimitrios Kambouris / Getty Images.
Jaden Smith Goes Rock For His Latest Single
Jaden Smith has been developing himself as a musical artist for some time now. His genre is hard to pinpoint (most would likely label him as a rapper), which we're sure is his intention—him and sister Willow are known for their ambiguity.
Back in April, Jaden announced that he, along with Willow and singer-songwriter Odessa would be starting a rock band. Now, though Willow and Odessa are nowhere in sight, we're getting a glimpse of his foray into the new style on his new single "Watch Me."
The lyrics veer young—"I landed in Ibiza and I need a visa/ I ain't playin' with you this no Mamma Mia/ Need a Hottie Tottie with a body, yeah," he raps—while the beat is reminiscent of Kanye West's, another artist not afraid to dabble in other genres, Yeezus album. 
Don't let "Watch Me" distract you from Jaden's true dream, though, which is to become a K-pop star. No, seriously. Again, in April, he announced that he would be dropping a K-pop single "in the next 4 months." So, in August. If all of this music collectively winds up on Syre, it's going to be a record for the music industry books.