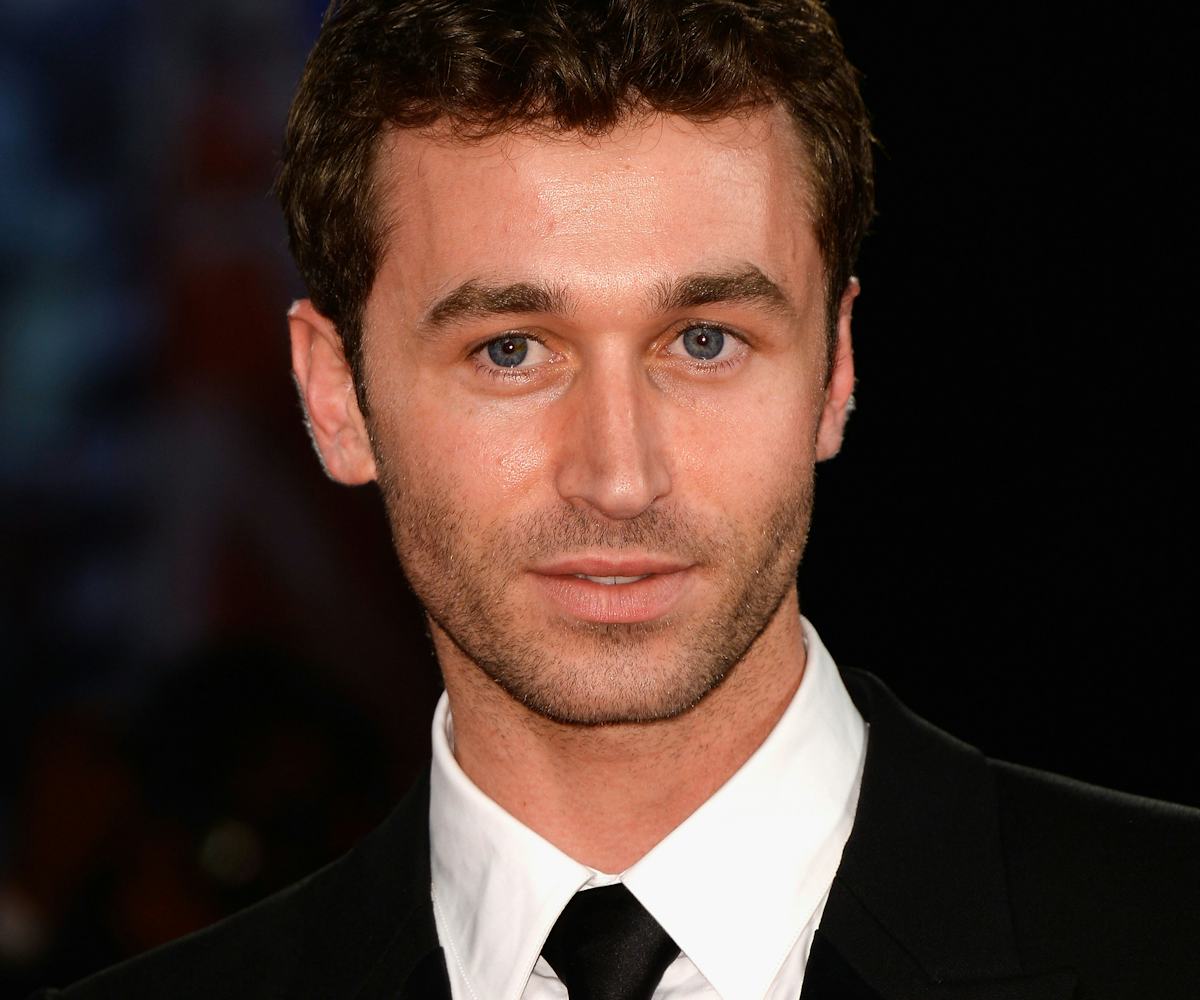 photos by Pascal Le Segretain / Getty Images
James Deen Gives His First Interview After Being Accused Of Rape + Sexual Assault
"I am completely baffled."
On November 28, Stoya, an adult actress and writer, tweeted that her ex-boyfriend, well-known adult actor James Deen, raped her. "James Deen held me down and fucked me while I said no, stop, used my safeword. I just can't nod and smile when people bring him up anymore," she wrote. Since, Tori Lux, Ashley Fires, Amber Rayne, Kora Peters, an unnamed woman, Nicki Blue, and Farrah Abrams have publicly come forward with personal claims that Deen sexually assaulted them, and his ex Joanna Angel tweeted, "He's dead on the inside and dead to me. He's literally the worst person I've ever met. That's all I'll say for now." The hashtags #IStandWithStoya and #SolidarityWithStoya gained traction as women voiced their support for rape accusers.
The day after Stoya's initial tweets, Deen took to the social-media platform and, in a series of posts, wrote, "There have been some egregious claims made against me on social media. I want to assure my friends, fans, and colleagues that these allegations are both false and defamatory. I respect women and I know and respect limits both professionally and privately." Now, Deen is speaking at length about the validity of these claims in an interview with The Daily Beast. 
"After a lengthy back-and-forth with James Deen's publicist and lawyer, the embattled porn star agreed to an interview by email with Aurora Snow of The Daily Beast—and only on the condition that the interview be published in its entirety," the interview started. 
When Snow, a former adult actress who has previously worked with Deen in a professional setting, asked why Stoya, his "ex and former scene partner" would "claim such a thing," Deen replied, "I do not know at all. I am completely baffled. I also can't speak to her motivations." Citing the numerous articles that Stoya has written for publications educating people about how to have safe, consensual rough sex, he continued, "She discusses how we communicated and how we were very careful with consent especially when involved with rough sex."
"What I do know is that Stoya and I did not have a clean break up," he continued. "It was pretty messy, full of a lot of emotions and both Stoya and I are to blame for that." He then claimed that some possible motivations that Stoya had to come forward were the fact that he is moving in with his current girlfriend, and also to drive traffic to her website, TRENCHCOATx. He then concluded, "I can't speak to her reasoning or motivations."
Snow then asked Deen what happened on set the day that Tori Lux claimed Deen assaulted her. "All of the accusations are from either ex-girlfriends or events that happened on set," he said. "I always try to take responsibility for my actions and apologize when needed. As far as these other claims, at a certain point I feel like people have to step back and analyze this stuff in context. Most of these are descriptions of things on BDSM or rough sex sets."
The problem with his statement, though, is that it plays into the false idea that porn actors cannot be raped or assaulted—that it goes against the very nature of their jobs. Further continuing this idea, he said, "I have no desire to blame people who consider themselves victims or throw stones. I will just say this: My job as a performer for rough sex companies is to engage in certain acts. If at any point I pushed boundaries past the point of comfort, I am sorry. I have always tried to respect peoples' limits and safewords and operated within that space. If someone expressed anything to me, I honored the request with the fullest care."
Later on, after speaking about consent and its possible variations on and off a porn set (and when performing a faux-rape scene), Snow asked, "You've said on Twitter that you 'respect women' and 'know and respect limits both professionally and privately.' While that has been my own experience with you, it does beg the question: Why are so many women now claiming that you did not respect their limits?" To that, Deen responded, 
"Until recently, I had no knowledge that any limits or boundaries were considered violated. Some of these women and I have remained friends with no mention of this until now. As far as why they are coming forward, I have heard many stories from many different performers who have engaged in all sorts of various acts and then after either retiring, taking a break, or slowing down in the adult industry, change their desires and perceptions about things that have happened in the past. I HATE the idea that something a performer experienced would ever be a thing they regretted or that they considered a violation after the fact. I don't want to blame other people, especially the victim, but if people don't communicate things when they're happening, then it is not possible to honor retroactive boundaries."
Speaking to the concept of consent among porn stars off set, Deen said, "We are people like any other people in the world—our sex is still sex. The consent is still the same. There is just a different level of understanding... It's not that people are entitled to each other's bodies, there is just a certain comfort level that is consistent. There is no way to properly discuss it unless you've been on set and experienced it. You don't get to do whatever you want, but at the same time, you need to accept a certain level of sexual interaction with almost everyone you encounter on set, until you express that you do not desire it."
To conclude the interview, Deen was asked how he "intend[s] to try and set to the record straight." After pointing out that he is participating in this interview and that he will not address every accusation, he said, "I know some people will understand me and what I'm saying, and some may be offended by it and say even worse things as a result. We live in a world where accusations get great attention and no one really seems to want to get the truth. I'm in porn, and when you take porn activity into polite society it sounds really twisted. The media needs stories and I can see how this is one hell of a story. And finally, I want to remind people that I am not the subject of any lawsuits, I am not under criminal investigation, and at this moment I have no intention of filing defamation suits against false accusations."
It's important to believe women when they speak up about their rape. It's especially important to support sex workers' rights, as Stoya, who has written for us on multiple occasions, has done for years through her activism. Hopefully her bravery will encourage more women to come forward about their experiences with sexual assault, no matter their profession.
Read the entire interview at The Daily Beast.