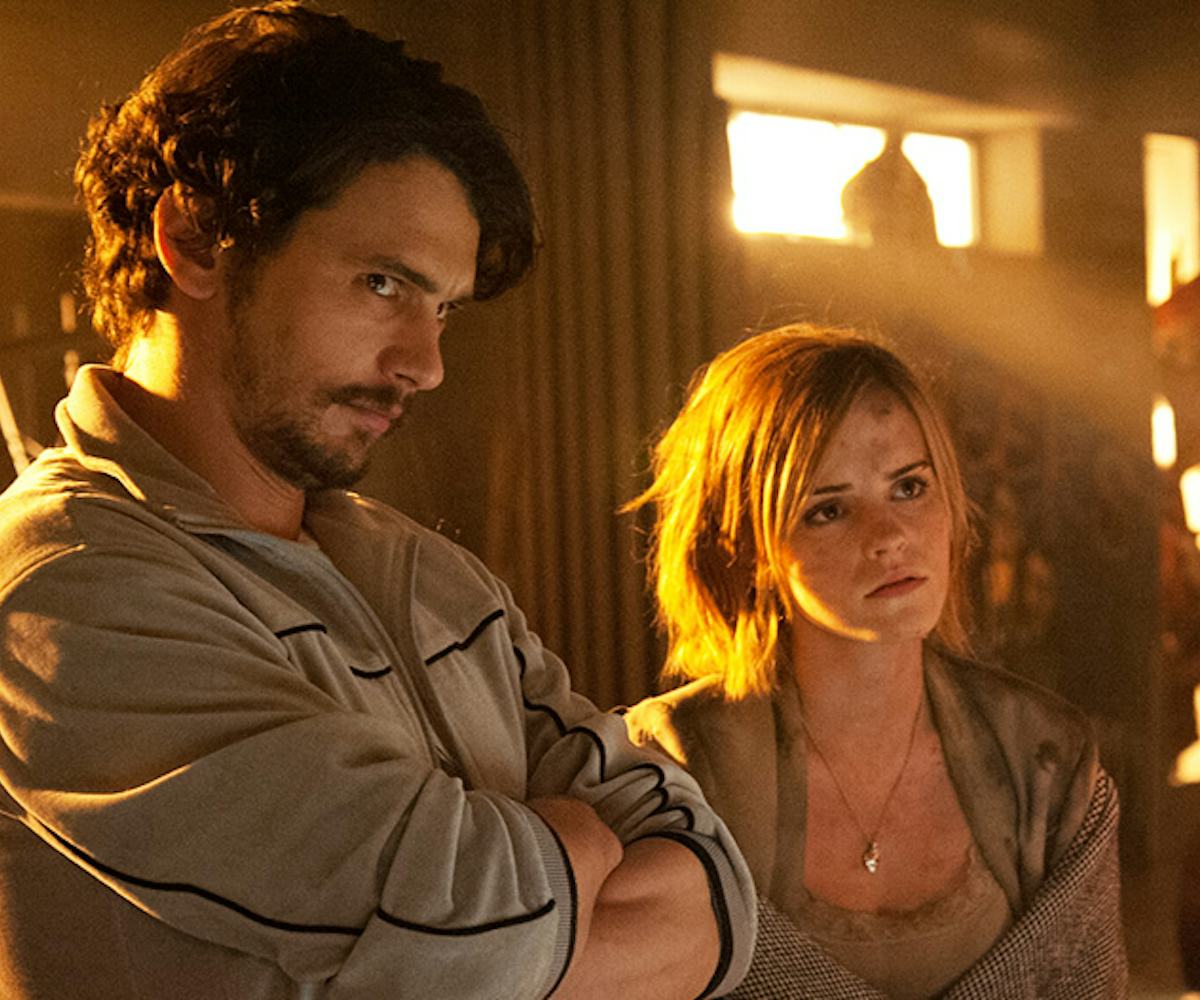 Photo: Courtesy of Columbia Pictures.
Here's James Franco With His Tattoo Of Emma Watson's Face
he really hearts hermoine.
James Franco got a tattoo of Emma Watson. For whatever reason, that sentence doesn't sound out too far-fetched. There once was a girl who tattooed Drake's name on her forehead. Oh, and there was that guy who had a plethora of Miley Cyrus tattoos, too. This isn't our first time at the Celebrity Tattoos In Weird Places rodeo. Also, it's James Franco.
Also, the tattoo is fake. Artist Cheyenne Randall created the image using Photoshop as a part of his Shopped Tattoos series. It's pretty convincing, though, eh? Like, we wouldn't put this sort of stunt pass Franco. Glad he shares the same love for Hermione as we do.