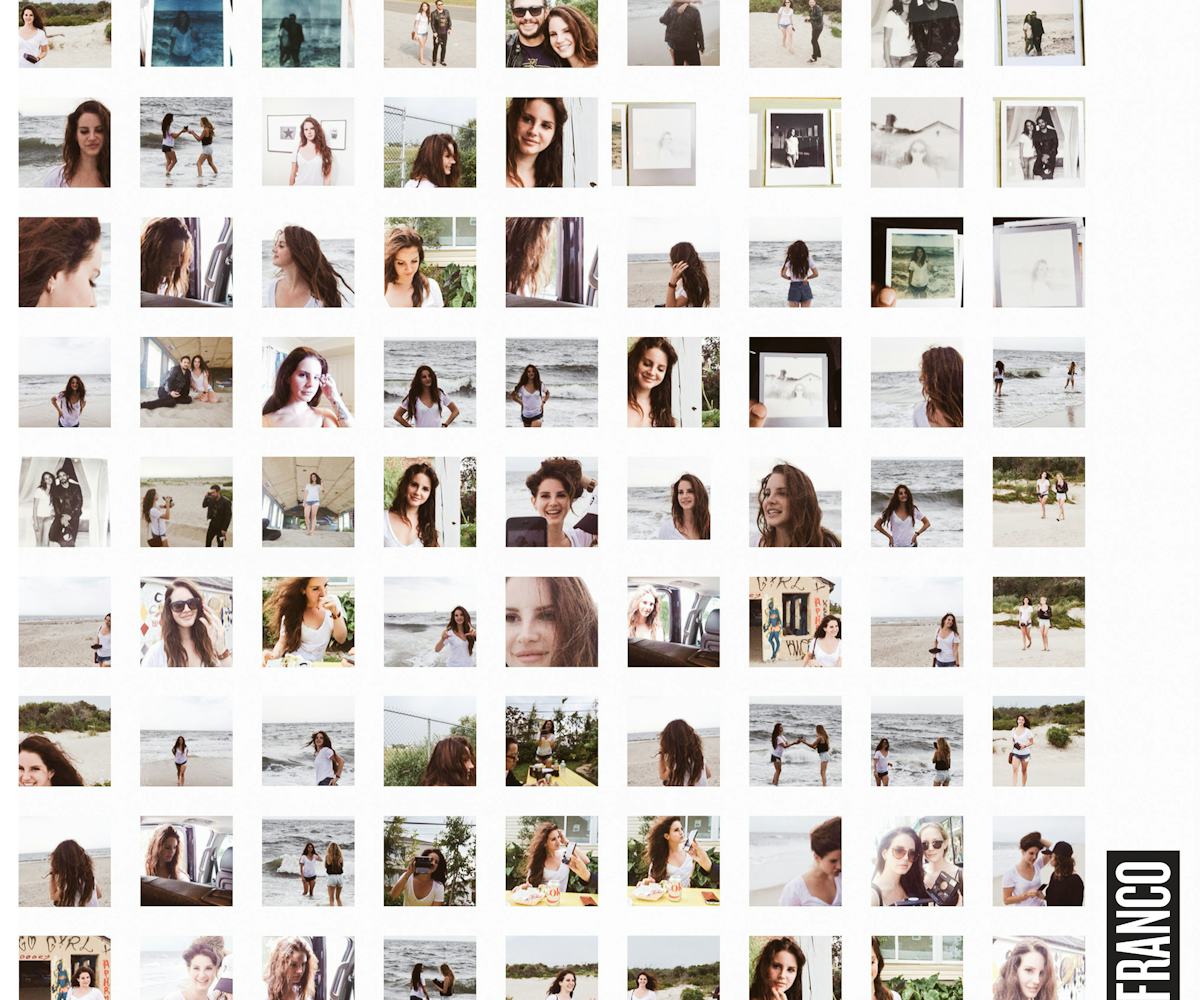 Image courtesy of Penguin Books
james franco wrote a book about lana del rey, because of course he did
would you expect anything less?
As Stereogum tells us, source of infinite entertainment James Franco is currently working on a conceptual full-length book about living silk romper Lana Del Rey called Flip-Side: Real And Imaginary Conversations With Lana Del Rey, due out in 2016. Details are scant at this time, but at least we have a look at the cover above—a collage of Polaroid-esque shots of Del Rey and Franco chilling at Queens' Fort Tilden (of course)—and notice that esteemed non-fiction writer David Shields will have a co-author credit. 
As Stereogum also notes, this follows hot on the heels of Franco's poetic essay on Del Rey for VMan, so it's fair to guess that what was to be a one-off musing has blossomed into a larger meeting of the minds. 
In retrospect, this was inevitable. The two lovably grandiose, talented, self-consciously weird artists are peas in a pod. Would it be too much to suppose that Del Rey is simply the female, singing version of Franco, that Franco is the male, acting version of Del Rey? Those are rhetorical questions.
This also marks two days in a row of oddball Franco news. We can only hope that we're returning to the halcyon days of a couple of years back when Franco could be counted on for doing something truly, excitingly bizarre every 48 hours or so. Fingers crossed.