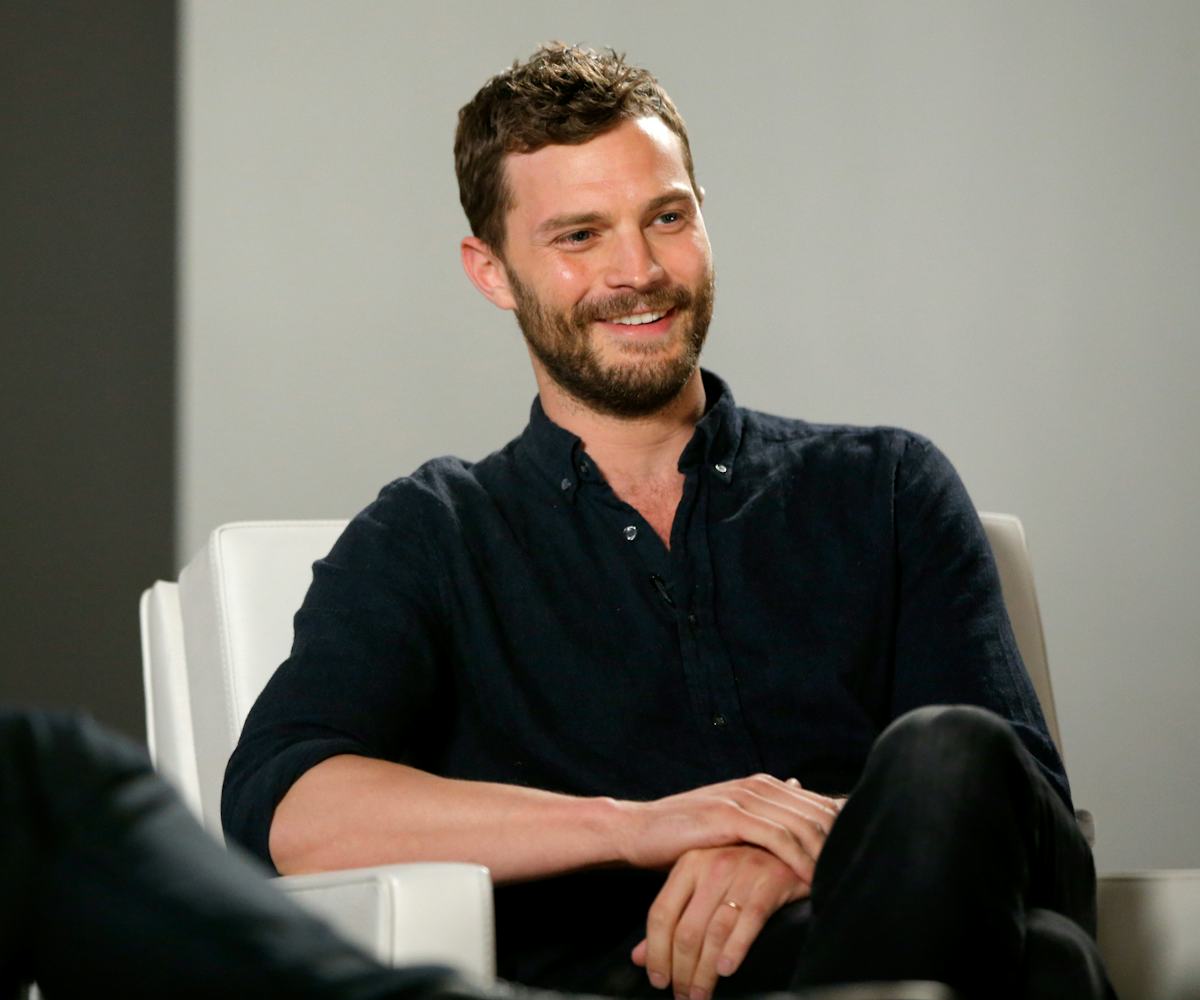 Photo by Joe Scarnici / Getty Images
jamie dornan admits he once stalked a woman
Anyone who's seen Jamie Dornan's chilling turn as a serial killer on BBC2's crime thriller The Fall, might find themselves wondering how he got so good at being creepy. We now have our answer. In a new interview with the LA Times, Dornan admits that in order to enter the sadistic psyche of his character Paul Spector, the Irish actor took method acting to terrifying new heights. 
"I, like, followed a woman off the train one day to see what it felt like to pursue someone like that," he admitted hesitantly. "I really kept my distance … she got off a few stops earlier than I was planning so I said right, I have to commit to this. I followed her around a couple of street corners and then was like: what are you doing?"
While most people might consider being followed by the Fifty Shades of Grey star an actual dream date, it sounds like the actor has hung up his stalking boots once and for all. "I'm sort of not proud of myself," he told the paper. "But I do honestly think I learned something from it, because I've obviously never done any of that. It was intriguing and interesting to enter that process of 'what are you following her for?' and 'what are you trying to find out?'"
Seasons one and two of The Fall are currently streaming on Netflix.