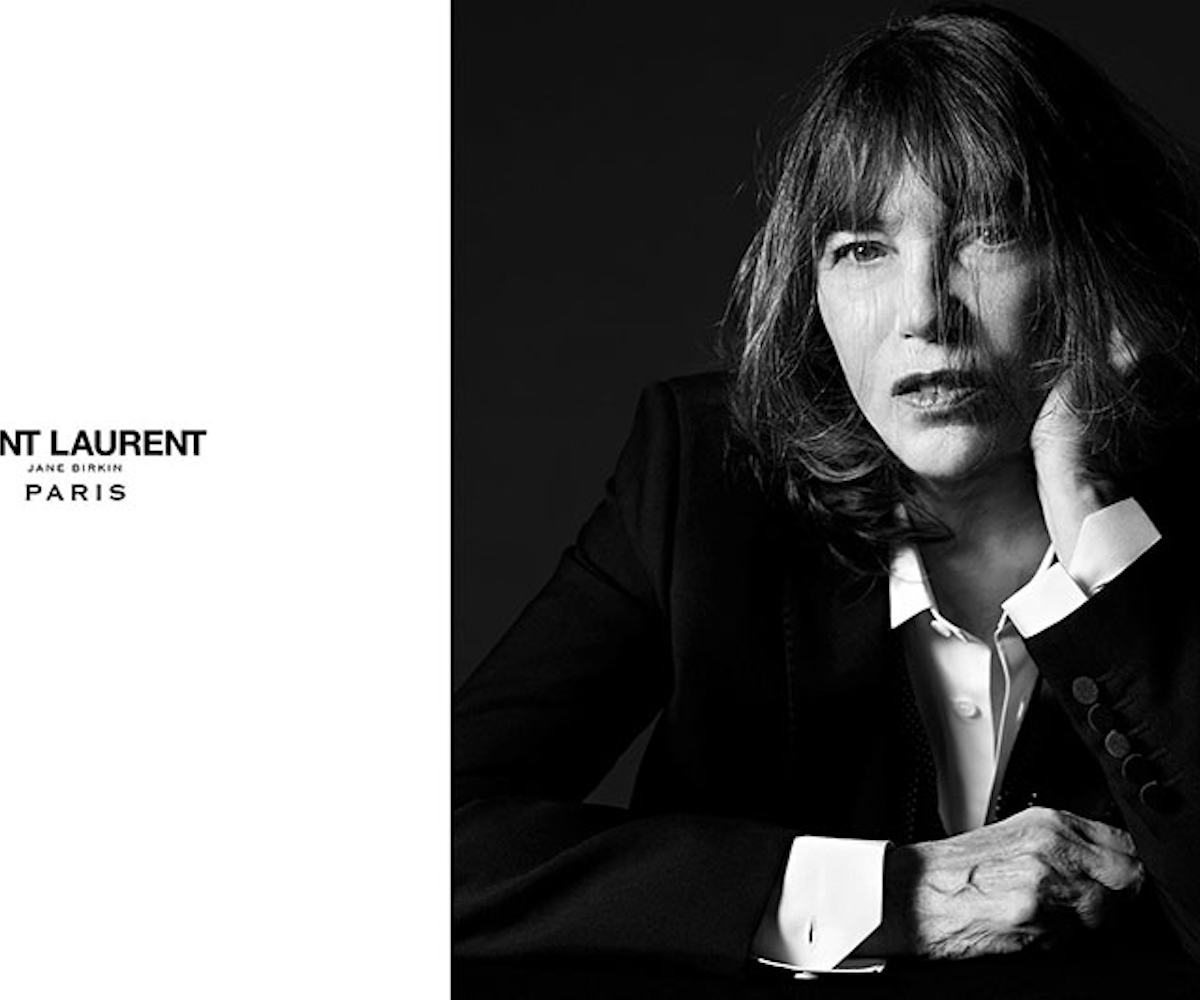 Photo by Hedi Slimane/Saint Laurent.
Hedi Slimane Taps Jane Birkin For Saint Laurent
As part of the brand's music project
Could anyone really be any more iconic than Jane Birkin? A true fashion symbol of the '60s and '70s, the actress and singer had a cult following for her trendsetting style and her romance with French legend Serge Gainsbourg that spanned an entire decade.
Today, Saint Laurent unveiled Birkin as the newest face of their music project, headed and photographed by the brand's creative director, Hedi Slimane.  However, we won't be seeing Birkin photographed in the iconic see-through dresses and mini skirts that made her so famous decades ago. Slimane shot her in the brand's signature Saint Laurent "Le Smoking" jacket over a white button-down—a much more androgynous look than we're used to seeing on Birkin.
The project, which has been ongoing since 2013, features numerous musical icons that span decades, all photographed by Slimane. Courtney Love, Marilyn Manson, Kim Gordon, and Christopher Owens are just a few names involved.
With that said, we're not at all surprised to see Birkin joining the lineup—all of Slimane's choices for this project not only made a name for themselves in the music industry but made a splash on the fashion scene as well. This certainly holds true for Birkin—I mean, Hermès did name a handbag after her, after all. The house has also dressed her numerous times in the past, and she sat front row at their Fall/Winter 2016 runway show earlier this month. 
Photo by Hedi Slimane/Saint Laurent.