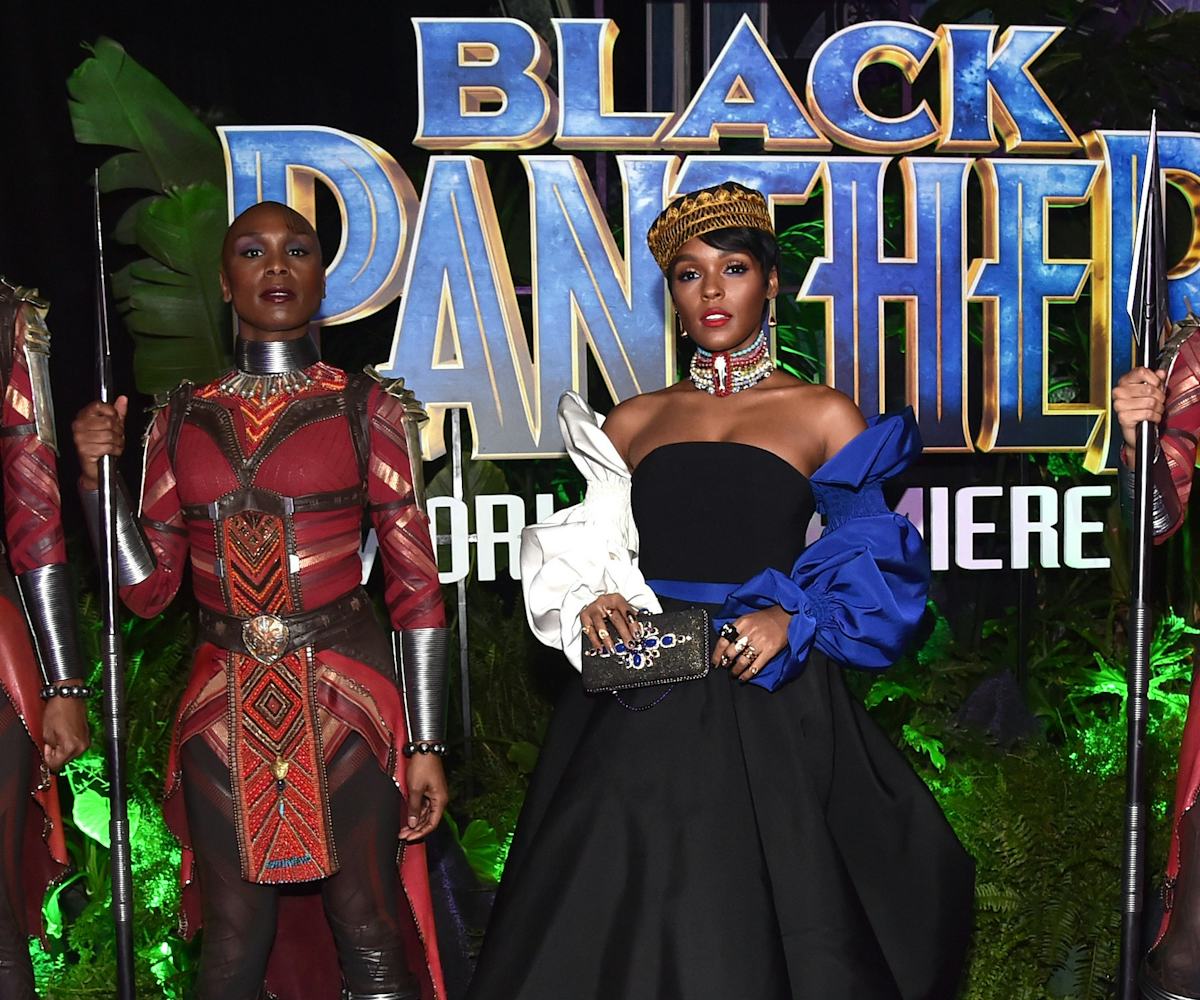 Photo by Alberto E. Rodriguez/Getty Images
Janelle Monáe Reveals What Connects Her New Album To 'Black Panther'
"The future can be bright for us"
Ahead of the release of her third studio album, Dirty Computer, Janelle Monáe went on air with BBC Radio 1's Annie Mac to talk about the new record, as well as Prince's profound influence on her artistry.
Speaking about how the Prince-aided Dirty Computer touched her personally, as a black woman in America, she revealed that the album's recording process was extremely difficult at times. "I would be deeply upset—angry—living over in America and feeling like the people that I love and me were pushed to the margins of society by the leader of the free world and that particular regime," she told Mac. "There were times where I also had to channel that and really figure out how do I make a celebratory album and a song that doesn't keep us reminded about the current state of events."
That said, Monáe also touched on the positive cultural shifts that are happening in major creative avenues, bringing up Black Panther and noting the future-facing parallels between the Marvel blockbuster and her own work. "[Black Panther and Dirty Computer] lets me know that the future can be bright for us," she said. "We don't have to be the stereotypical images on screen and in music that have been perpetuated for years and years and years. We get to define our world on our own terms." 
Monáe also revealed that, while they were filming the movie in Atlanta, a few of the stars—including Daniel Kaluuya, Lupita Nyong'o, Chadwick Boseman, and Danai Gurira—popped by her Wondaland studio and were some of the first people to hear a preview of Dirty Computer. 
Watch Monáe's full interview, below: