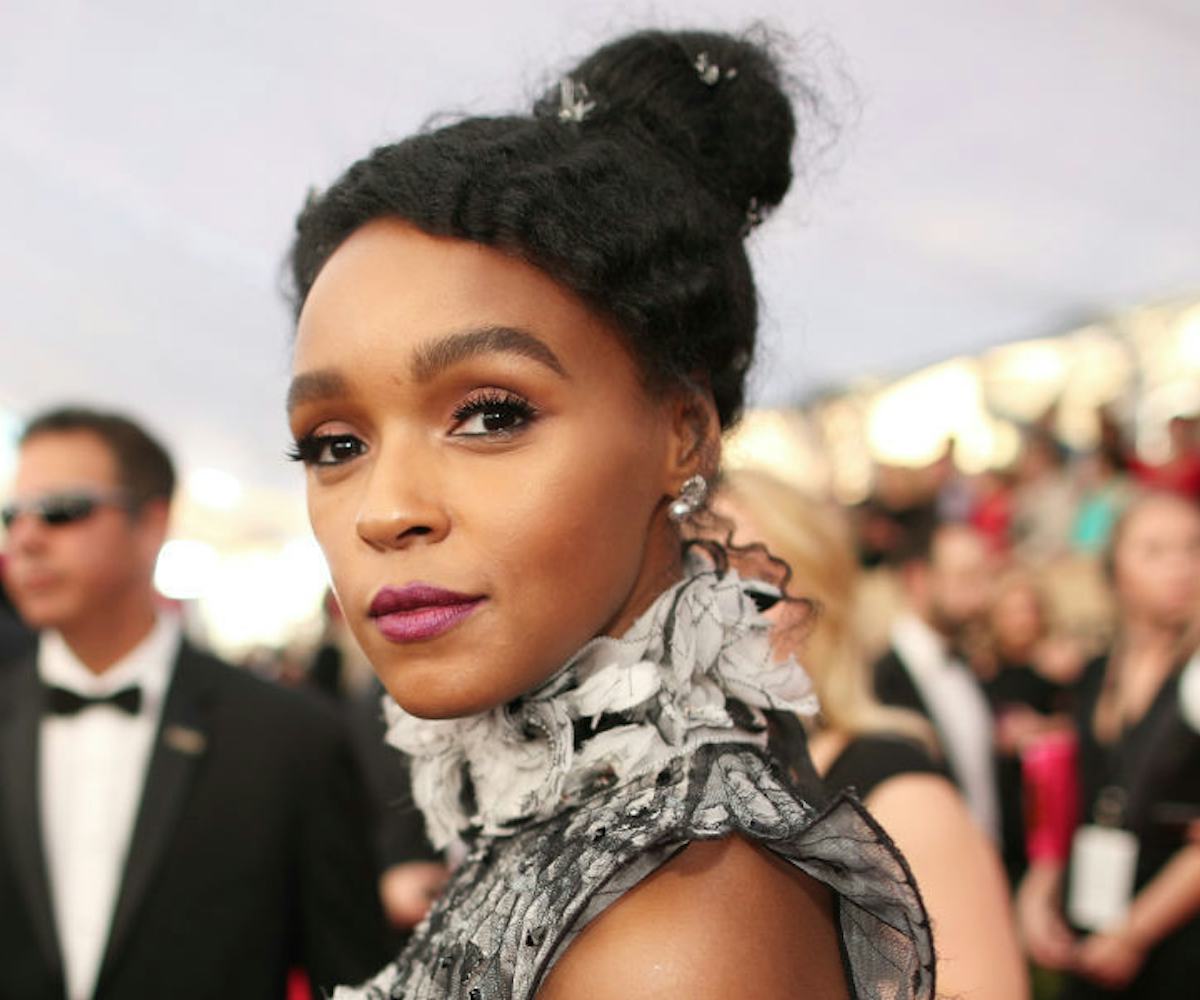 Photo by Christopher Polk/Getty Images for TNT.
What Does It Mean To Be Pansexual?
Many wondered yesterday after Janelle Monáe's coming out
Yesterday, in an interview with Rolling Stone, Janelle Monáe revealed that she was pansexual. She was praised and showered with love after coming out, but many wondered (so many that it became the most-searched term on Merriam-Webster's website over the course of 24 hours), What, exactly, does being pansexual mean?
Webster defines it as "of, relating to, or characterized by sexual desire or attraction that is not limited to people of a particular gender identity or sexual orientation." Monáe previously identified as bisexual, "but then later I read about pansexuality and was like, 'Oh, these are things that I identify with, too,'" per the interview. How the two differ is that "bi" refers to two while "pan" encompasses a host of genders and sexualities.
Miley Cyrus, Jazz Jennings, Angel Haze, and Laci Green are some celebrities who have also identify as pansexual in the past. Cyrus expanded on coming to terms with her identity back in 2016, stating: "Once I understood my gender more, which was unassigned, then I understood my sexuality more. I was like, 'Oh — that's why I don't feel straight and I don't feel gay. It's because I'm not.'"
While Monáe didn't provide her own definition, she hopes she's able to inspire anyone else struggling with their sexuality. "I want young girls, young boys, nonbinary, gay, straight, queer people who are having a hard time dealing with their sexuality, dealing with feeling ostracized or bullied for just being their unique selves, to know that I see you," she told Rolling Stone. 
Here's to more pan visibility!