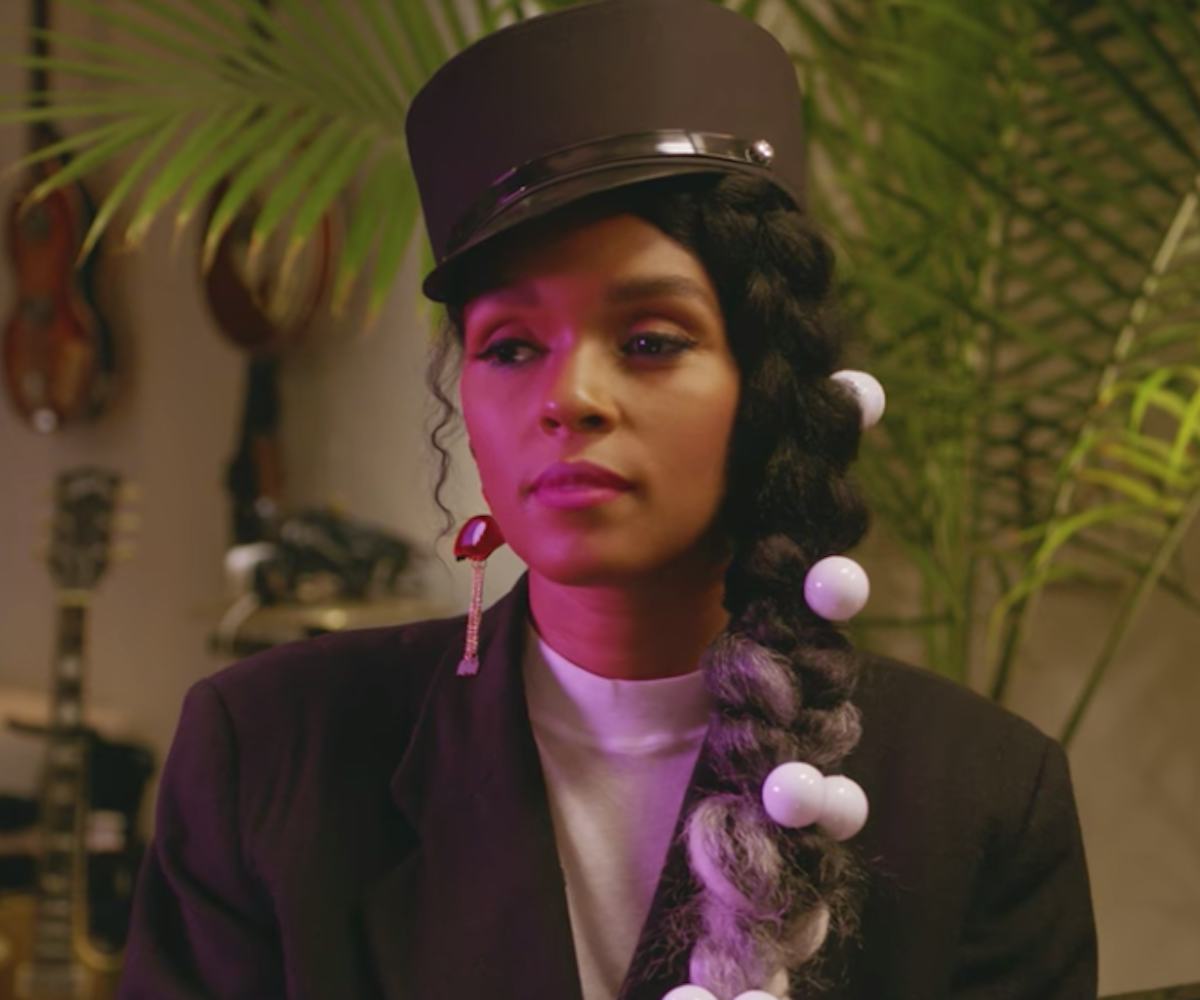 Photo courtesy of YouTube Music
Janelle Monáe Tells Us What Love Is In Her New Documentary
Watch 'A Revolution of Love' here
If there's anyone who deserves a documentary on their life, it's Janelle Monáe. Thankfully, YouTube Music made one for her. A Revolution of Love documents her journey to become a wildly successful and respected musician, and explores her definition of what love actually is and how she infuses that into her music.
If you've listened to her music, especially recently, it will come as no surprise that Monáe works to make her work culturally relevant, socially impactful, and conscious of politics. It's hard to look at the state of our country right now and feel any positivity, but somehow Monáe does, and she infuses that feeling into her music. "It can be very challenging to find the love, find the peace," she says, "So I had to work through being upset." This documentary shows how her work is honest and often unfiltered, and by showing an intensely personal part of herself, her work becomes relatable to so many others who have been through something similar. 
It becomes immediately clear in the film that Monáe's first love was music: Her mother is seen talking about her love for singing when she was younger, which she admits got annoying. "It was impossible to shut you up," she tells her daughter. She knows her passion would grate on everyone's nerves, even discussing how she was quieted at church for singing while the pastor was trying to talk. But that deep love of creating turned her into the powerhouse she is now, and has made her work so influential in others' lives. This documentary gives us a tour through her childhood, to her days in community college trying to simultaneously make it as a musician, to her work and activism now, to her Dirty Computer tour.
Watch A Revolution of Love, below.