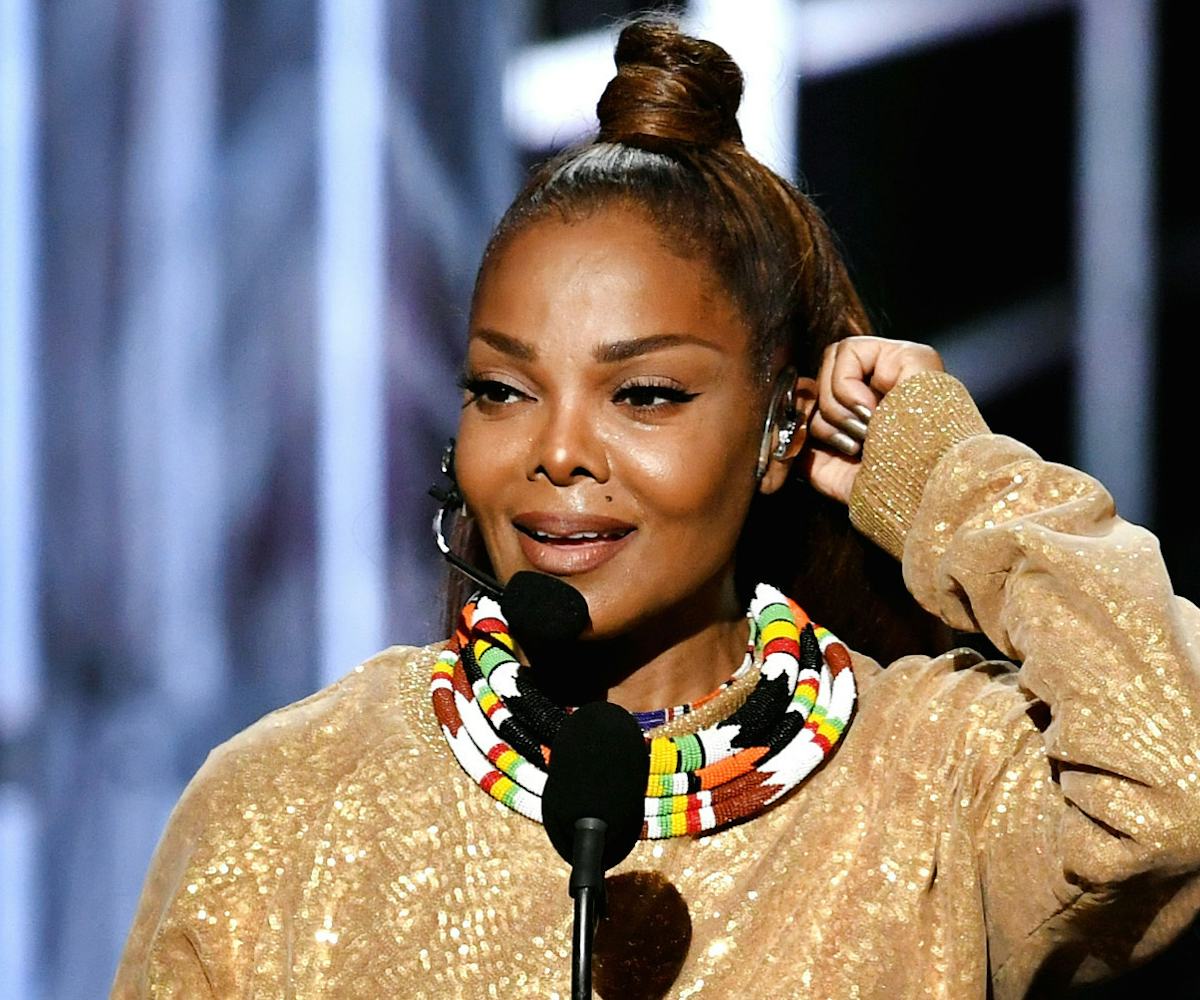 Photo by Kevin Winter/Getty Images
Janet Jackson Says Women Will Not "Be Controlled, Manipulated, Or Abused"
While making a powerful speech at the Billboard Music Awards
Last night, Janet Jackson made history as the first black woman to receive the Billboard Music Awards' prestigious Icon Prize. And while Jackson's incredible performance of some of her biggest hits lit up social media, her powerful acceptance speech incurred just as much praise.
Jackson, joining the ranks of artists like Cher, Prince, and Stevie Wonder, began her speech by saying she was "deeply humbled and grateful for this award," per Entertainment Weekly. However, she quickly switched gears to talk about the current state of feminism and allude to the powers of the #MeToo and #TimesUp movements.
"I believe that for all of our challenges, we live at a glorious moment in history," Jackson said. "It's a moment when at long last women have made it clear that we will no longer be controlled, manipulated, or abused."
She continued by saying, "I stand with those women and with those men equally outraged by discrimination who support us in heart and mind." Jackson then went on to add that, while it all seems "loud and harsh" right now, she hopes that we will "turn back to the source of all calmness," with a little help from God's "compassion, sensitivity, patience," and "boundless love." Hear her speech, below.