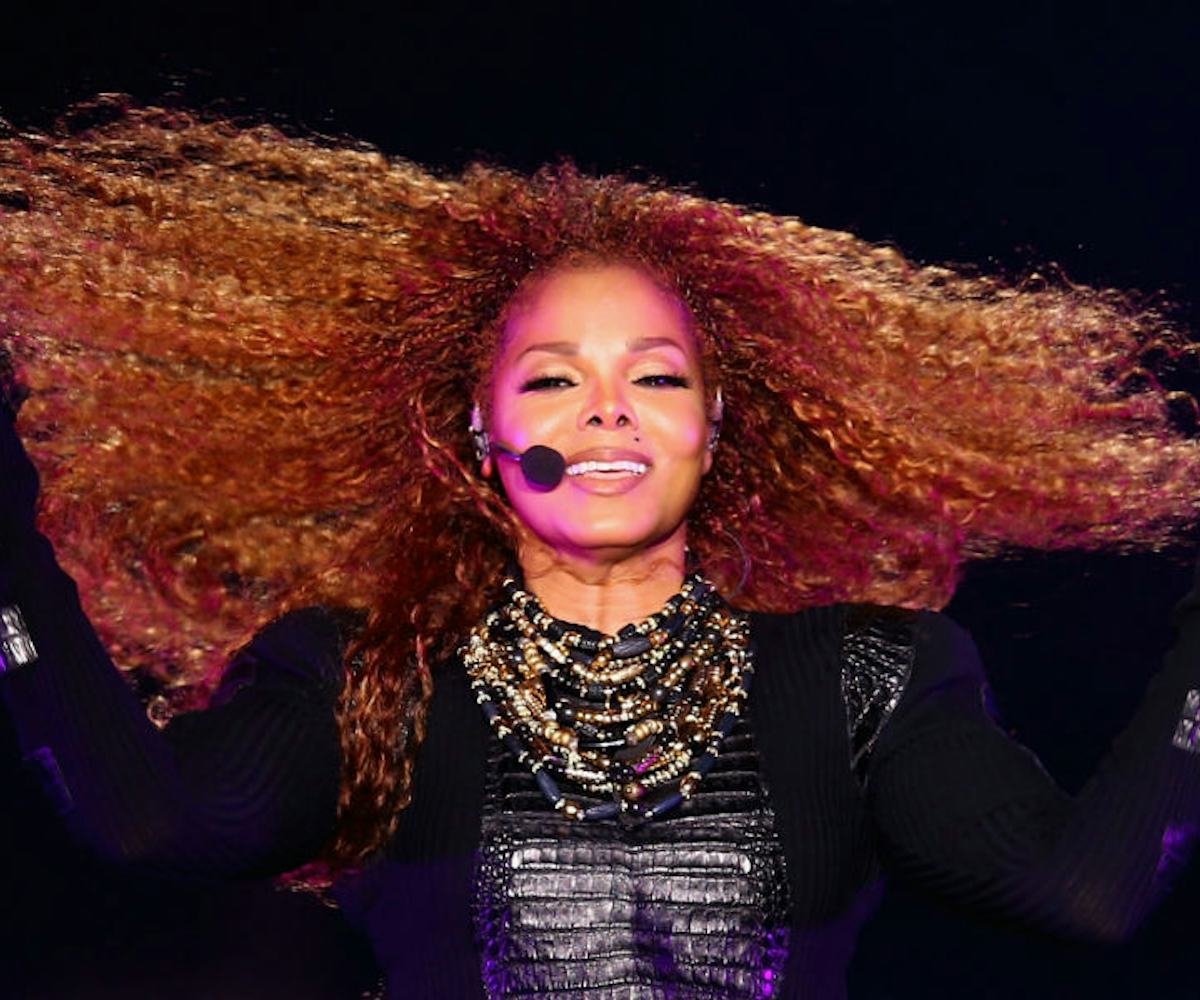 Photo by Francois Nel/Getty Images.
Janet Jackson Is Finally, Sort Of Getting Justice
She's receiving the Icon Award at this year's Billboard Music Awards
After Justin Timberlake was chosen to perform during this past Super Bowl, many called for justice for Janet Jackson. The singer was basically thrown under the bus after their joint 2004 performance, and many argued that she should've been the one with the halftime show offer. Now, it looks like the singer is finally getting the redemption and recognition she deserves thanks to Billboard.
Jackson will receive the Icon Award during this year's Billboard Music Awards, which air May 20. Recipients have previously included legends like Stevie Wonder, Prince, Jennifer Lopez, Celine Dion, and Cher. So, yeah, she's in good company. On top of the honor, Jackson will also deliver her first televised performance in nine years.
For the record, Timberlake has never received the Icon Award nor is he performing at this year's show. So, at least there's that.