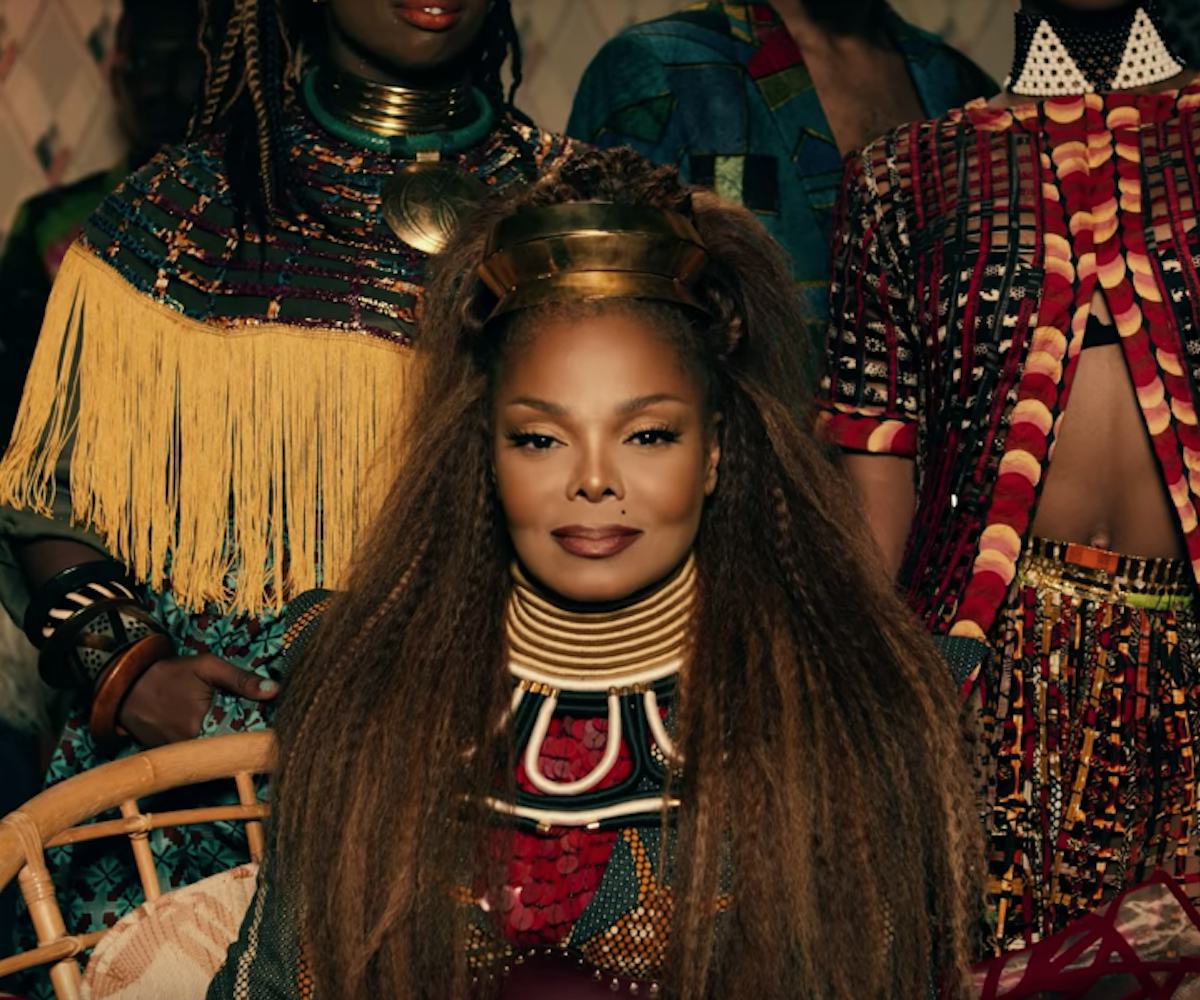 Photo Via YouTube.
Janet Jackson Just Released Her First Music Video In Three Years
Stop everything: Janet Jackson just released her first single and music video in three years.
It's an instant end-of-summer bop titled "Made For Now" and features Daddy Yankee. The visual is maybe our favorite part of the drop, which isn't surprising given the fact that it was directed by legend Dave Meyers (behind Ariana Grande's "No Tears Left To Cry" and so, so many Missy Elliott videos). The clip opens with Daddy Yankee stating the obvious: "Janet Jackson... iconic." Yes, indeed. Next, we see people from Ghana, Nigeria, Grenada, Trinidad, and America dancing, playing double dutch, and splashing in the water of a fire hydrant. Have you seen a more quintessential summer in New York?! No, no you haven't.
Jackson is dressed in exquisite African-inspired outfits as loud and fun as the song itself. Toward the end, she blesses us with a much-appreciated dance breakdown.
While Jackson has been touring as of late (did you see her Panorama festival performance?), she hasn't released a new track in years. It's good to see her back. 
Watch the full "Made For Now" video, below.