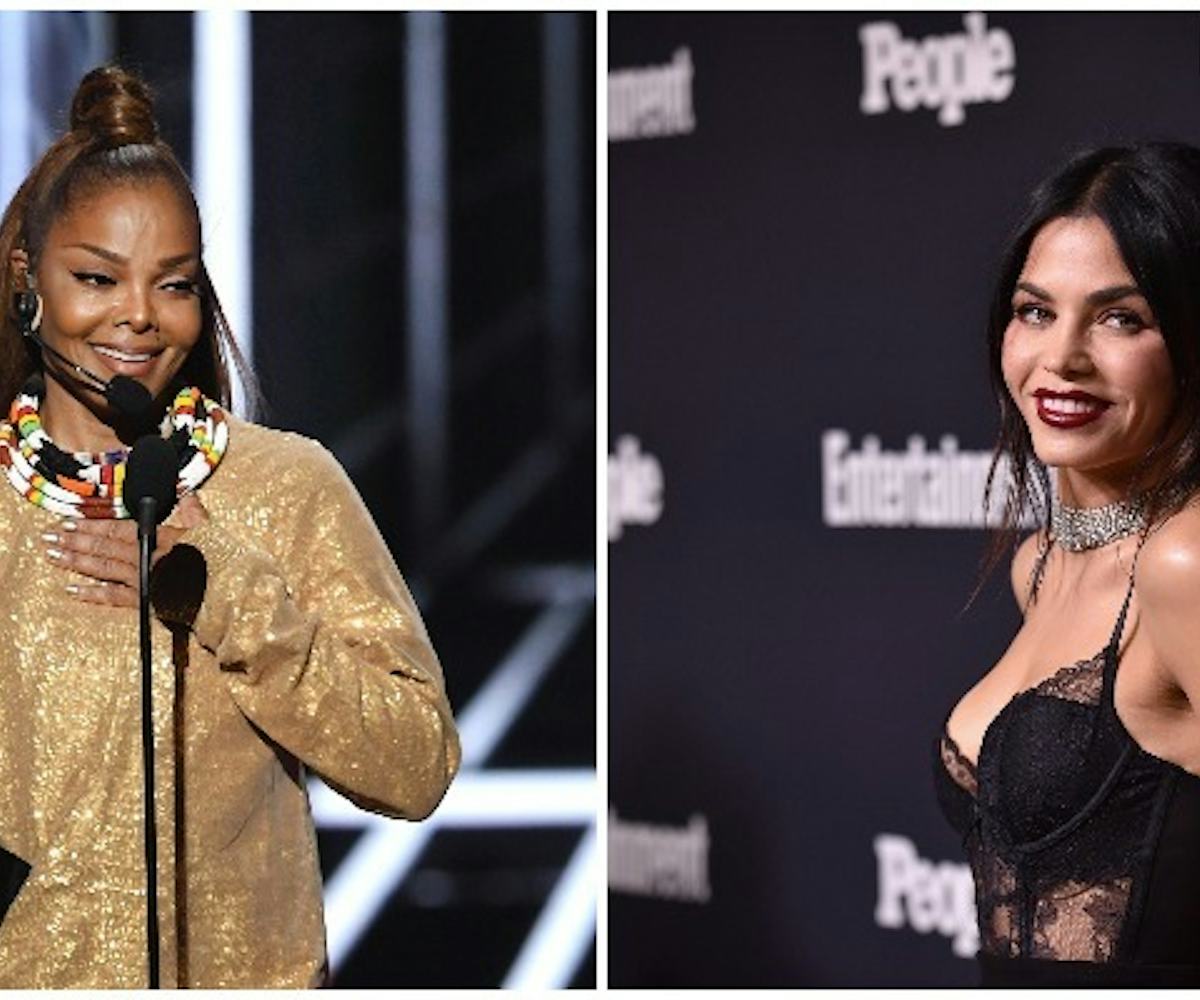 photos by Kevin Winter; Bryan Bedder / getty images
Janet Jackson Gave A Box Of Vibrators To Jenna Dewan
A gift that truly keeps on giving
Jenna Dewan was only 19 years old when she was offered the opportunity of a lifetime: dancing on tour with Janet Jackson. In a new interview with Jimmy Kimmel, the dancer-actress opened up about some of the incredible moments she shared with the iconic artist, including a time Jackson gifted her a box of vibrators.
"She was a great boss—she was a very generous boss," she said. "So she would, like, give us amazing gifts. I have a blinged-out diamond watch—which, by the way, should everything go away, I'm like, 'I could sell this watch!' It's an amazing watch. But then, on Valentine's Day—and mind you, I'm 19 on tour with Janet, so I'm like, baby, baby, baby, naive—and she gives you, like, a box of, like, vibrators. Like, a pleasure chest." 
When asked if she was the only one who received the gift, Dewan clarified that all the dancers on tour got them. "I was mind-blown."
She also opened up about how she and Jackson remain close to this day. "I just saw her [at the Billboard Music Awards] and went into her trailer. We have a love fest because Janet was my dream to work for and she's momma. I was her kid—she'd call me her kid."
See the clip below.