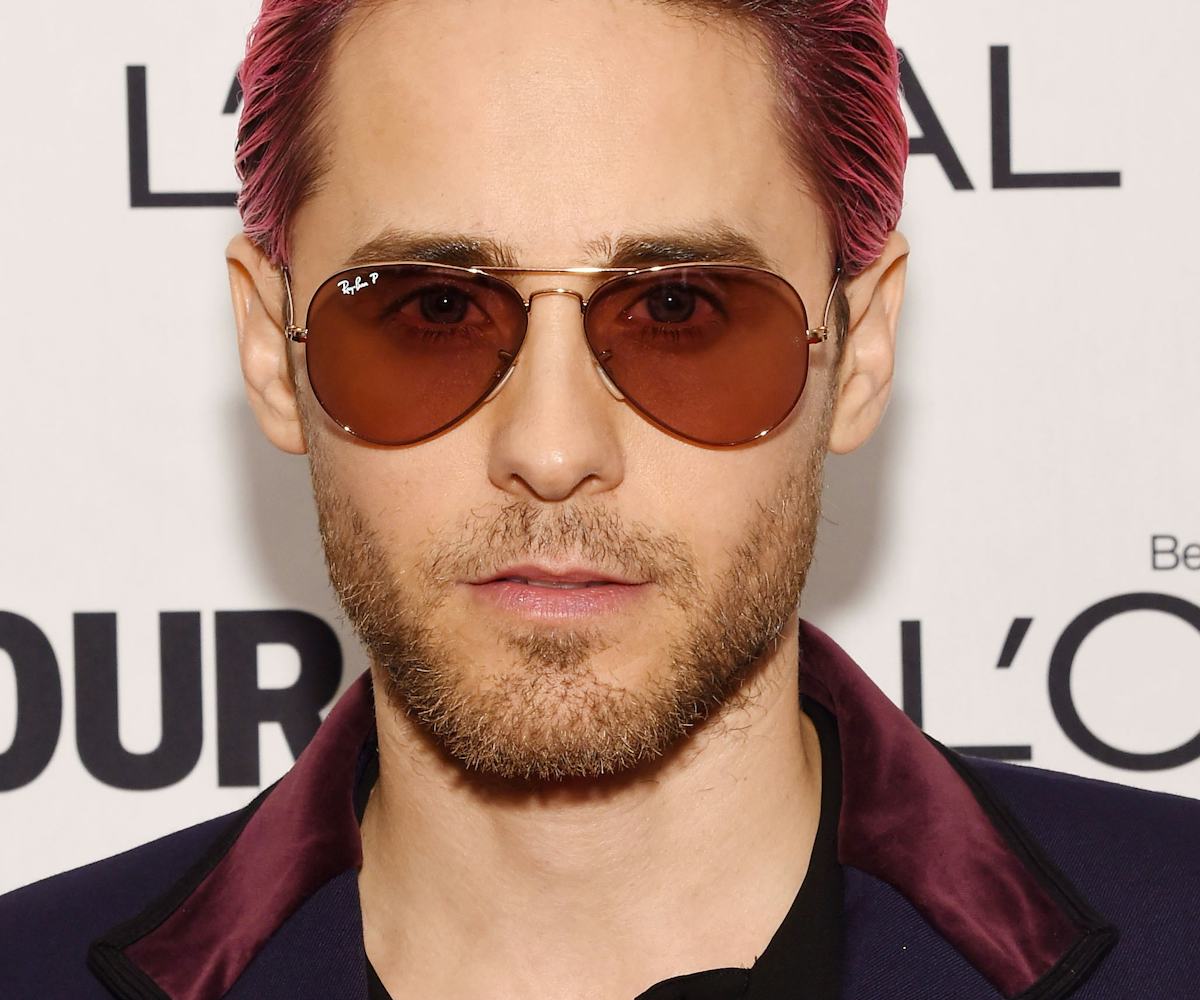 Photo by Larry Busacca / Getty images
Jared Leto Is Suing TMZ Over That Taylor Swift Video
Jared Leto is waging war against the Celebrity Industrial Complex by going right for its jugular: TMZ. The maligned actor is suing the gossip site after it published a video of Leto trash talking Taylor Swift. The suit alleges that TMZ unlawfully obtained an "unauthorized or stolen copy" of the video, which was shot in Leto's home.
Leto has since apologized to Swift, writing:  "The truth is I think @taylorswift13 is amazing + an incredible example of what's possible. If I hurt her or her fans my sincerest apologies." But that hasn't made the actor's life any easier. Just recently he was filmed sprinting through the airport, avoiding paparazzi that were peppering him with questions about the Swift controversy. 
It's no wonder Leto wants TMZ's head on a platter. In a statement accompanying the suit, Leto wrote that he's fighting for his right to privacy, and in the hopes of preventing something like this from happening again. 
Read his full statement below. 
Last Sunday, I was alerted that TMZ had acquired personal and private video footage of me in my home and that they were planning to leak it on their site. My team notified TMZ immediately that I fully owned the footage and that their source had absolutely no rights to sell it. They chose to post it anyway.
Let's be clear. This was stolen footage. This was an invasion of privacy. And it was both legally and morally wrong. Regardless of who we are, we should all be able to talk freely in the privacy of our own homes without the fear that our unfiltered thoughts or actions will get broadcast to the world. We have the right to privacy and security and when we don't have protections in place to safeguard those things, we lose the freedom to speak loudly and clearly – right or wrong – about anything and everything we choose to.
I have chosen to file this lawsuit not because I want to, but in hopes it will encourage more people to stop trafficking in stolen goods, to follow proper legal procedure and so that it may motivate additional consideration for the harm these acts can create, especially when the only intention is to simply further.