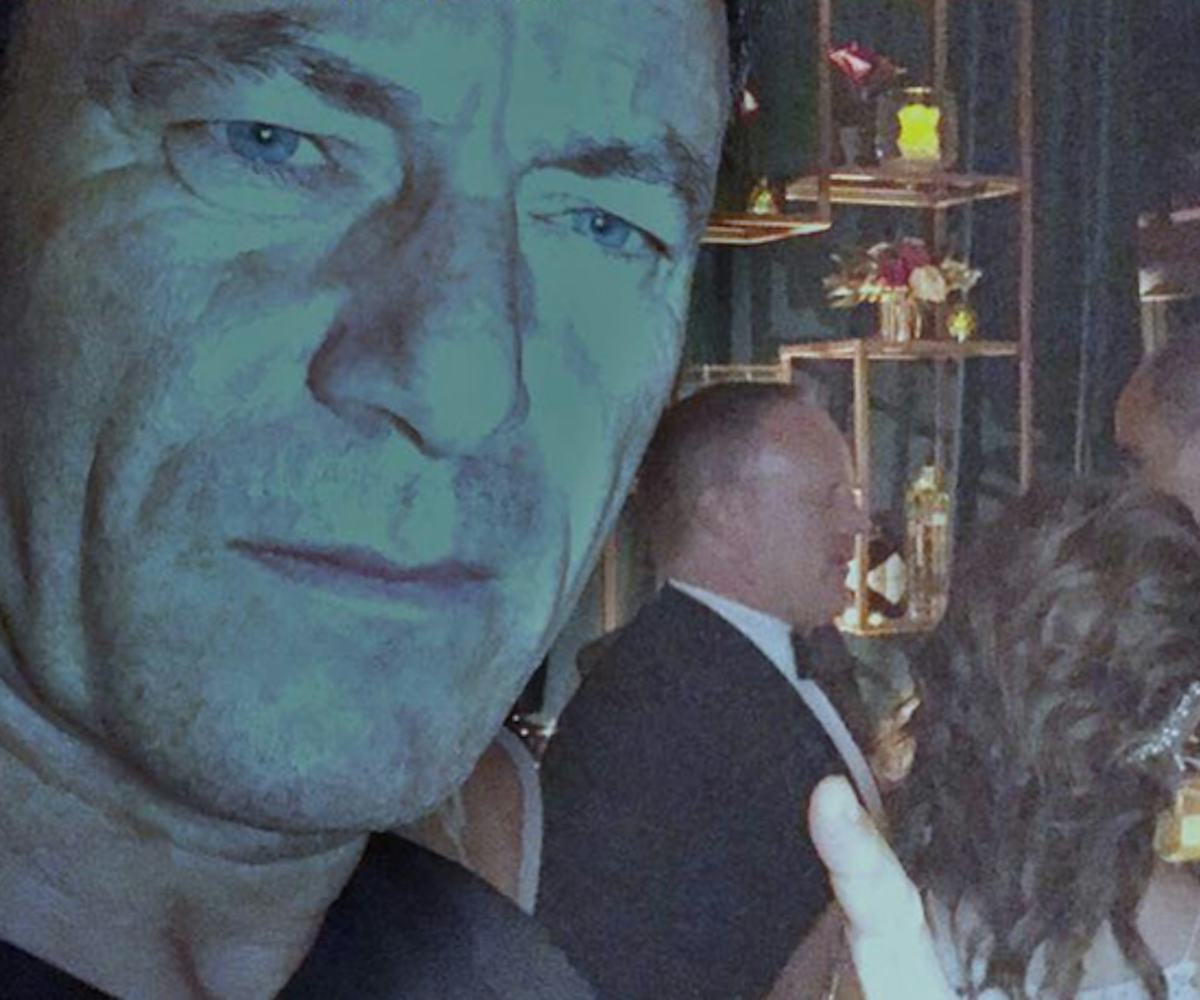 Image via Instagram/@therealjasonisaacs
Jason Isaacs Says What We're All Thinking About Sean Spicer
He is a "giant festering abscess"
Following Sean Spicer's awkward cameo at the Emmys this weekend, a lot of celebrities have been struggling to defend themselves for getting close to a man who lied to the American people and has been complicit in one of the most dangerous administrations in the history of our country. Finally, one actor is calling it like it is. Star Trek: Discovery star Jason Isaacs put into words how we've always felt about Spicer, calling him a "festering abscess." 
"Hoping to forget politics for one night and bask in other people's glory at the #Netflix #Emmys party and who do I spot at the bar late at night but the poisonous purveyor of lies #SeanSpicer," Isaacs wrote on Instagram. "What were the Emmys thinking celebrating this modern day Goebbels, who was the thuggish face of Orwellian doublespeak just moments ago?"
Then, the actor went on to name three "surprising things" about Spicer: "1) He comes about up to my nipples," he wrote. "2) He doesn't think he should hide himself under a rock from shame for the rest of his life. 3) He's deeply unattractive, from the inside out. Has the aura of a giant festering abscess. Strange, since he was so charismatic at the (elevated) podium."
We, too, are shocked Spicer is not more embarrassed about enabling a president who is a habitual liar, a white supremacist, and known sexual predator. But then again, no one in this administration has any shame, so it's really not that surprising after all.