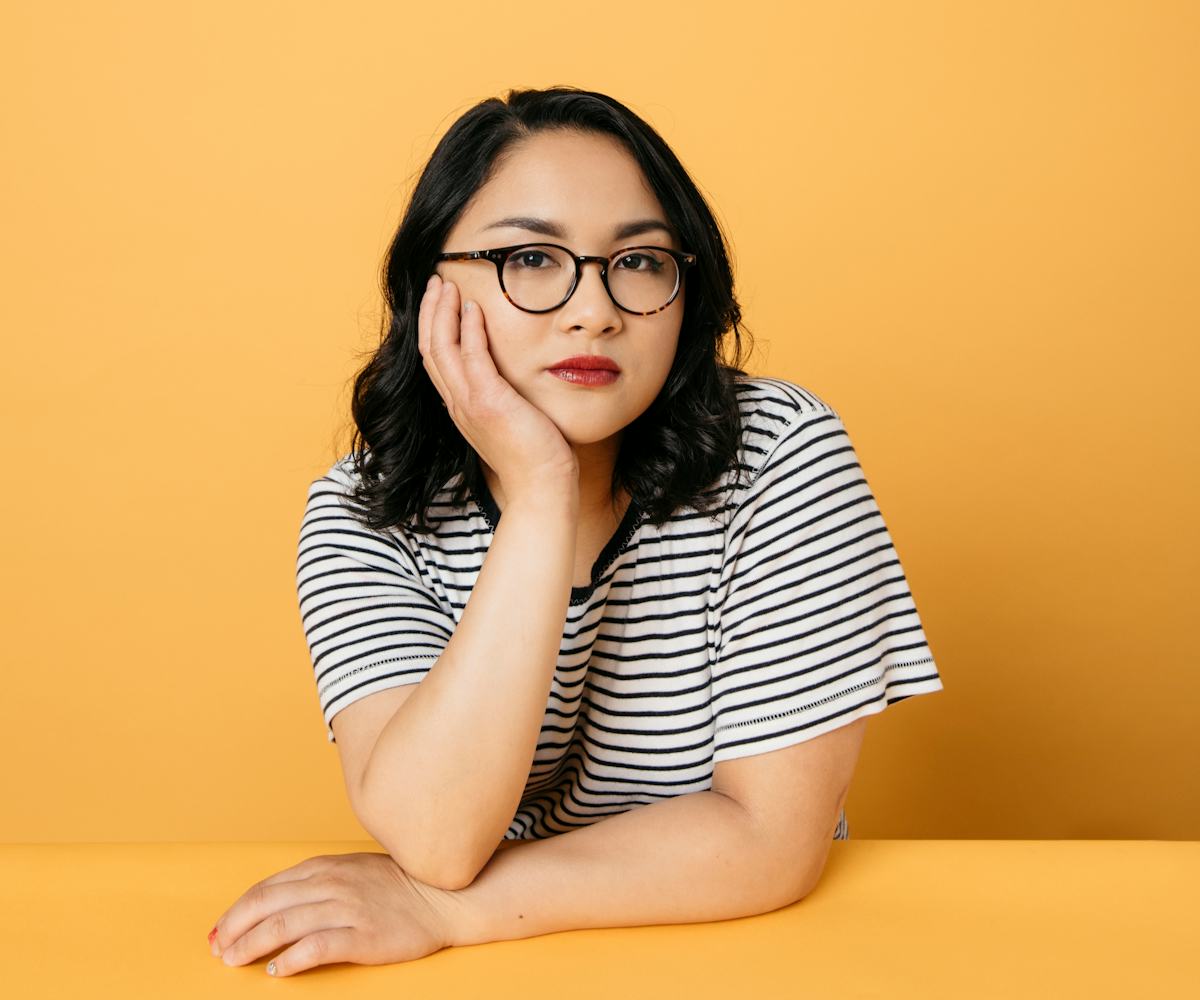 Jay Som's Guide To Making Creativity A Part Of Your Everyday Life
The Bay Area songwriter explains how to be an artist in 10 easy steps
Melina Duterte has spent the entirety of her young adulthood devoted to her art. The 22-year-old Bay Area singer and songwriter has been recording under the name Jay Som for years, first uploading her versatile and straightforward garage rock to SoundCloud and Bandcamp, and then, after gaining a following, signing a record deal with Polyvinyl. That culminated with this year's official release of
Turn Into
, a collection of nine "finished and unfinished songs" that showcase Duterte's lush vocals and confident instrumentation, initially uploaded to the internet after getting tipsy off some wine. Duterte's DIY spirit and commitment to her craft are the reason we asked her to write a guide to living a creative life, something she did in 10 essential and insightful steps. 
1.
Find solace in spending time with friends or people that are closest to you, and get rid of ones that cause stress and negativity. Share your art, ideas, and dreams—support each other's short-term and long-term goals.
2.
Try not to compare yourself to your peers even if it's natural to find motivation in comparison. You may perceive them as more talented, beautiful, and wealthier than you. Remember, everyone has a different work ethic, comes from different backgrounds, and are handed varying opportunities. 
3.
Be inspired by other forms of art and activities: film, photography, sports, karaoke, etc. There are no rules on the correct way to invest time on your number one passion, so don't limit yourself and venture out of your norm.
4.
Find your perfect workspace in the right environment, like a loud coffee shop, a noise-insulated room, or a park. Mentally, as well, figure out what elements of an ideal workspace make you concentrate, and apply them to your own regular workspace. Decide whether your brain is more active in the mornings or at night.
5.
Gracefully accept constructive criticism. There's no one else that knows your art better than you, but that doesn't mean you should put yourself in a box. Take time to process and absorb the criticism (whether it comes from a flawed source or not), ask questions, and realize the benefits of feedback. 
6.
Take breaks! If you find yourself obsessing and dissecting something you're writing or creating, and nothing seems to make sense, take multiple breaks. Breaks help your creativity and keep you refreshed. Grab a coffee, go for a walk, take a nap.
7.
Decide who you are creating your art for. Regularly ask if you're genuinely doing it for yourself or if you're doing it because you have an audience and you feel an unnecessary pressure to conform.
8.
Don't let your ego sabotage your creativity. Find your favorite ideas and parts of your piece, take a risk, and kill your darlings. 
9.
Gradually step out of your comfort zone. The struggle and uncertainty can be extremely beneficial to your growth as an artist and unlocks doors you never thought you could open. Also, sometimes, ideas that start out as a "stupid joke" end up working in your favor.
10.
Place importance on self-care mentally and physically. Finding a balance between selfishness and selflessness can be a struggle that is ultimately rewarding.