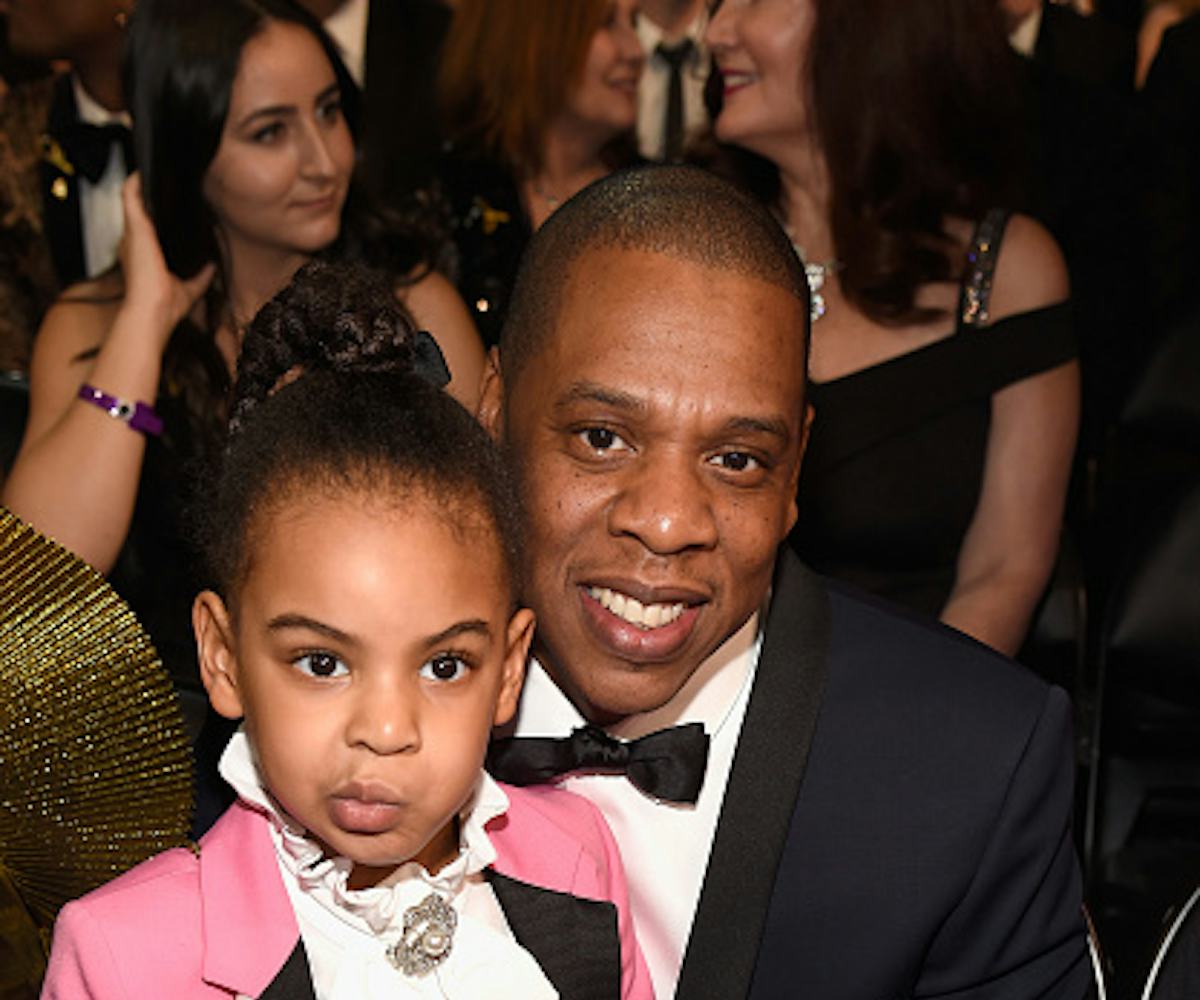 Photo by Kevin Mazur/Getty Images for NARAS
Blue Ivy Carter Raps On Jay-Z's '4:44'
The coolest five-year-old ever
Blue Ivy Carter is already living a life most of us will never know, and she's only five years old. She's traveled the world with her mom and dad who happen to be two of the most talented people on the planet, Beyoncé and Jay-Z, she made a cameo in Lemonade, and now she's trying out her skills as a rapper on Jay's new album 4:44. For comparison, when I was five, I was still struggling to ride a bike without training wheels.
In a bonus track released last night, Blue raps a few bars on the song "Blue's Freestyle/We Family," according to Rad Up. She can be heard saying, "Never seen a ceiling in my whole life" and a refrain of "Boom shakalaka, boom shakalaka/ Everything in shaka, everything in faka." This leads into Jay's verses where he raps, "I got bloodlines in Benin, that explains the voodoo/ Got poison in my pen, thank god for Lulu."  
The now big sister also appeared on Beyoncé's "Blue" in 2014, and Jay Z's "Glory" in 2012. She's clearly following in her parents' footsteps. Maybe she'll drop her own surprise visual album soon, but it's understandable if she wants to wait until she's at least graduated pre-K.