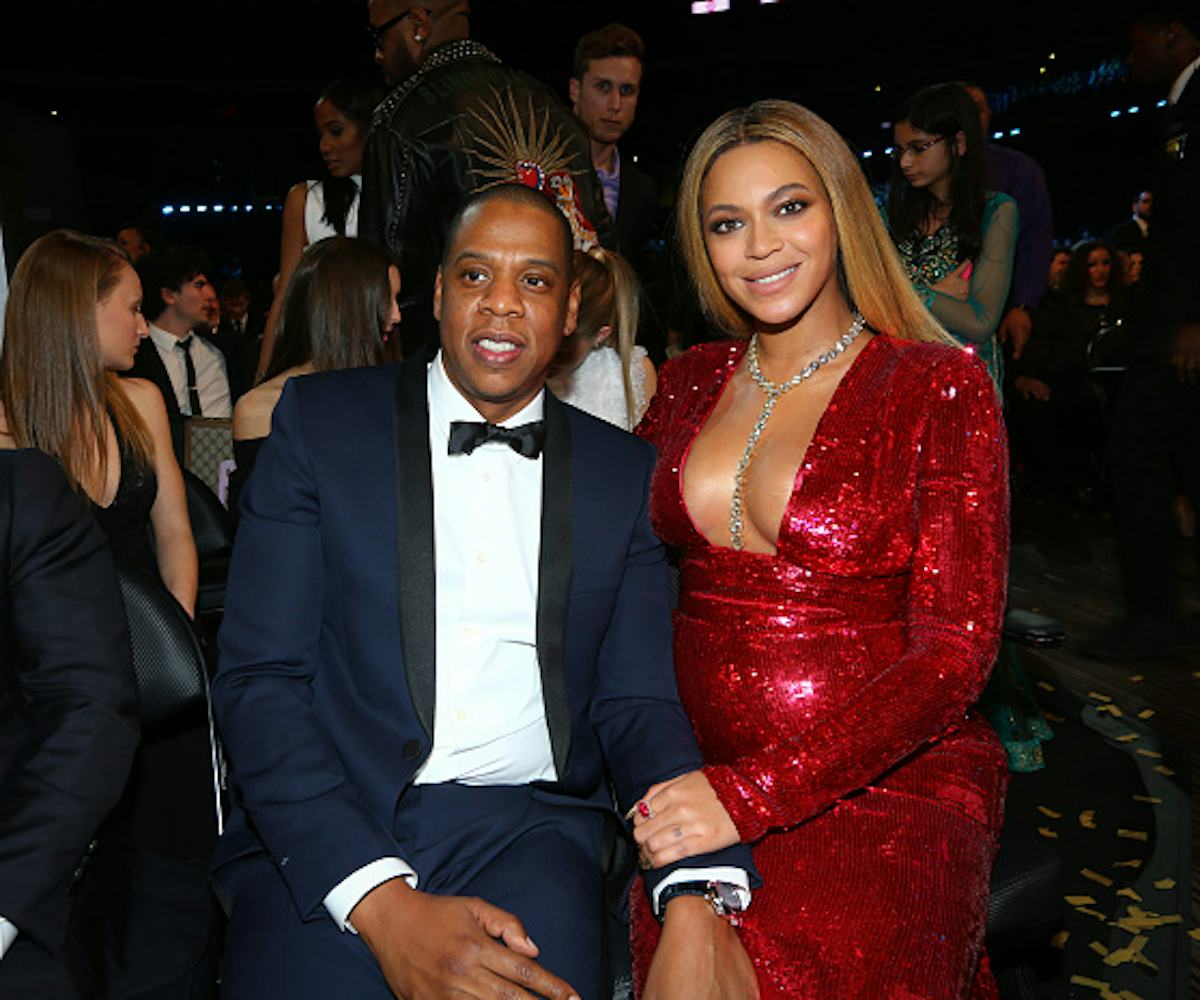 Photo by Mark Davis/CBS via Getty Images
Jay Z Admits He Cheated On Beyoncé On '4:44'
And responds to 'Lemonade' almost line by line
Jay Z may have made the biggest mistake a human being can make by cheating on our lord and savior Beyoncé, but now he's realized the error of his ways and is trying to make up for it. In his new album, 4:44, the rapper addresses his affair line by line.
The lyrics seem to be in direct response to Beyoncé's Lemonade, the surprise visual album that called out Jay Z for messing around with "Becky with the good hair." "You almost went Eric Benét," Hov raps in "Kill JAY-Z", referring to the singer and actor who was previously married to Halle Berry. "Let the baddest girl in the world get away." In "Hold Up," Bey says Jay Z "had the baddest woman in the game" in his sheets. "You egged Solange on/ Knowin' all along, all you had to say you was wrong," Jay Z says, on the same song. We all remember the infamous elevator fight between Solange and Jay Z, where Bey's sister was supposedly lashing out at the rapper because he was cheating. 
On the song "4:44," Jay Z raps, "I suck at love, I think I need a do-over/ I will be emotionally available if I invited you over/ I stew over what if you over my shit?" He also addresses Blu Ivy, like Bey did on "Sorry," singing, "Me and my baby, we gon' be alright/ We gon' live a good life." "And if my children knew, I don't even know what I would do," Jay says. "If they ain't look at me the same/ I would prolly die with all the shame." In the same song, he muses what it would be like if things didn't work out between him and Bey in the end. "And all this ratchet shit and we more expansive not/ Meant to cry and die alone in these mansions/ Or sleep with our back turned."
In "Sorry," Beyoncé sings, "Now you want to say you're sorry/ Now you want to call me crying." Jay remembers this, too, saying on "4:44," "We talked for hours when you were on tour/ Please pick up the phone, pick up the phone." 
And he eventually even addresses Becky. "Yeah, I'll fuck up a good thing if you let me," he raps on "Family Feud." "Let me alone Becky!" Although, we have to say, Becky didn't cheat on Beyoncé, Jay Z did, so he needs to stop blaming the "other woman" and just own up to this one.