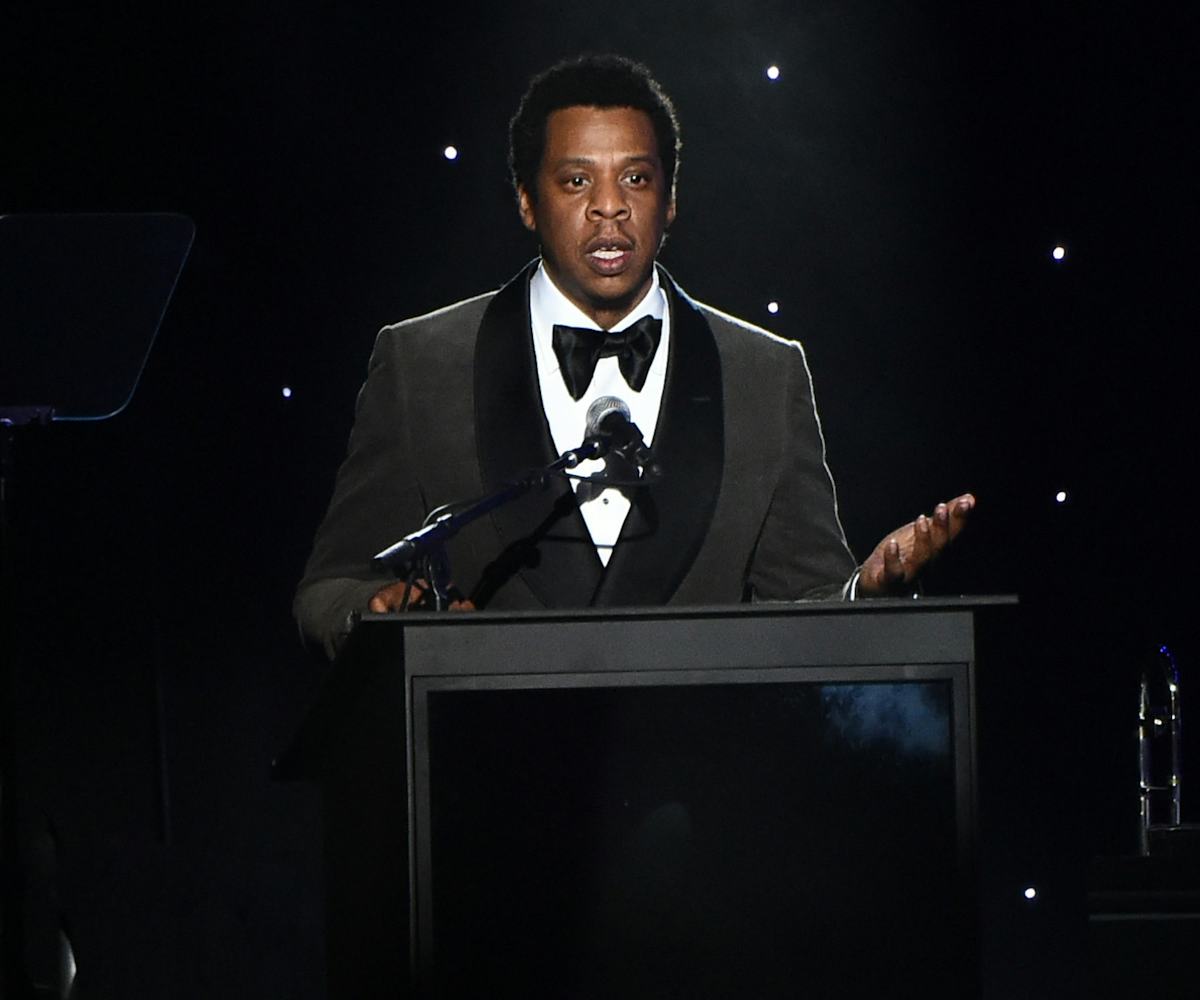 Photo by Mike Coppola/Getty Images
Jay Z's Roc Nation Backs Up A Bail Reform Start-up
Promise provides financial assistance as well as community supervision
Jay Z's Roc Nation has just been announced as a backer of Promise, a start-up that combines technology with a community supervision program to help reduce incarceration across the United States.
Per the Vera Institute of Justice, 62 percent of the jail population is made up of people who can't afford bail, with many being involved in misdemeanor crimes or lesser offenses. This also means America spends billions annually to detain those unable to make bail. In order to improve this flawed system and provide both low-risk offenders and local governments with a viable alternative, Promise will provide financial assistance for people who cannot afford bail. As TechCrunch reports, the start-up will then create an individual "care plan," via the app, which includes monitoring and support to make sure the participants "know when they're supposed to appear in court, and remind them of obligations like drug testing or substance abuse treatment needed. The app also provides participants with job training, housing, counseling and referrals." 
"People are going to jail because they look at a piece of paper and misread it, or are going to jail because they can't afford a class because they're instead paying child support," Promise co-founder and CEO, Phaedra Ellis-Lamkins, told TechCrunch, also pointing out that these issues disproportionately affect brown and black people. "If we're putting people in jail because they're poor, brown or black, we're spending money the wrong way." 
According to the publication, Jay Z also issued a statement following the announcement, writing, "We are increasingly alarmed by the injustice in our criminal justice system. Money, time and lives are wasted with the current policies. It's time for an innovative and progressive technology that offers sustainable solutions to tough problems." Previously, Jay Z wrote an op-ed for Time about the exploitative nature of the bail industry.
And while Promise doesn't have a public release date just yet, according to Rolling Stone, it is set to debut at Y Combinator's Demo Day on March 20.