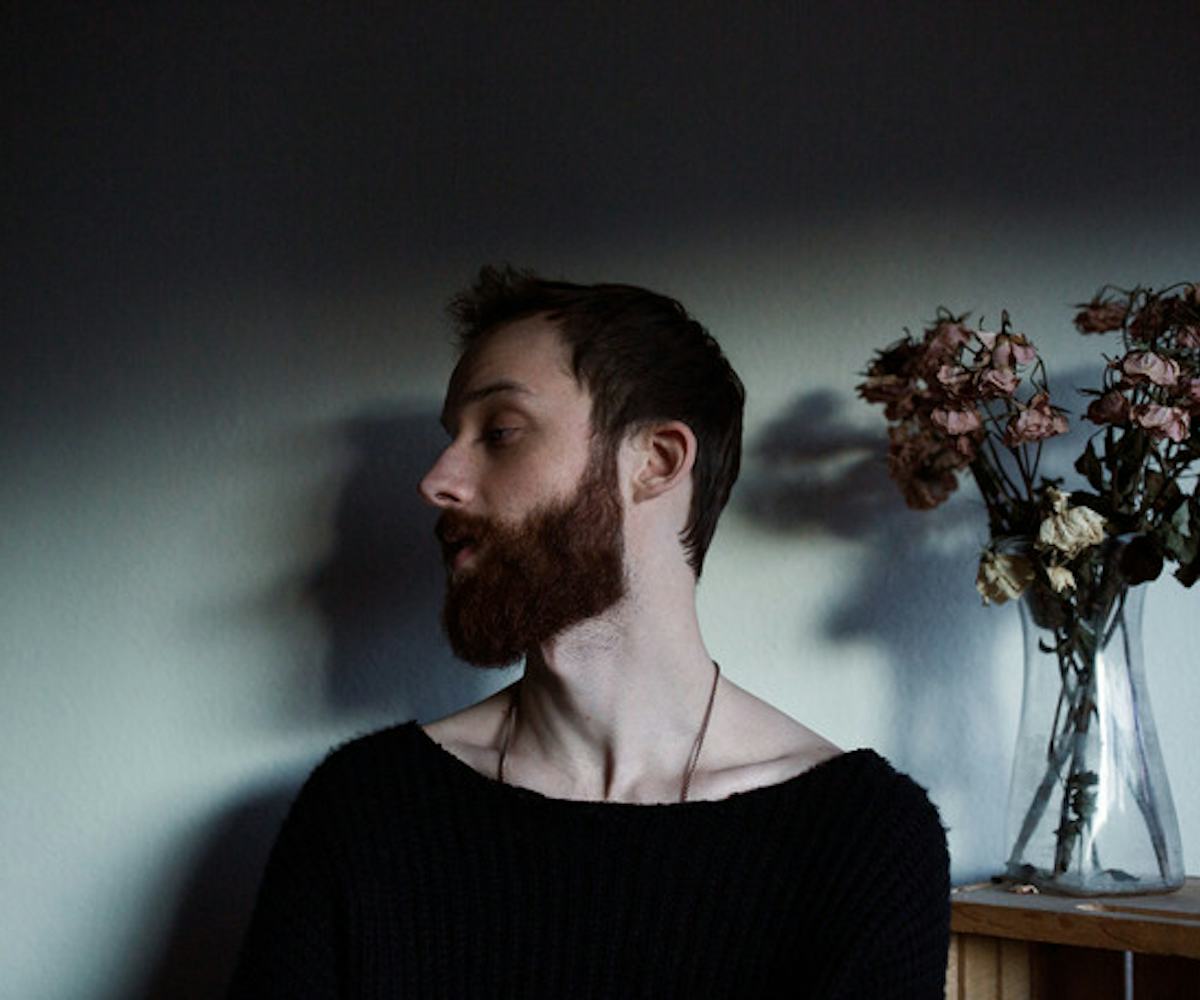 Photo by Lexus Gallegos
Meet Jaymes Young, Your New Smooth Operator
"Please, could I be selfish with your body?" Jaymes Young sings on "Tied Down," the first track off of his debut album, Feel Something. "My love has the power to keep you tied down." You don't say. It's that kind of cockiness and self-assuredness that makes Young a standout singer-songwriter—someone to watch and watch closely. Feel Something doesn't fit nicely into one genre. It flirts with a variety of sounds, with Young very much in the driver's seat. He's a smooth operator of sorts, in the business of making his lovers feel good, which he does exceptionally well through his music. (You can experience all that live while he's on tour.) Lucky for us, as you'll read below, there's way more where Feel Something came from—perhaps more than imaginable. Now there's a concept to tie down and be selfish with.
What are you most proud of so far in terms of your career?
I've had some setbacks and obstacles in my life that at times made it very difficult to continue my art and work. I'm proud of myself for sticking with it through some of those difficult times. It's not always easy chasing dreams.
What famous person—dead or living—do most wish you could have as a roommate?
Maybe somebody like Shakespeare? It might be fun to get some tips from somebody like that.
What is your favorite driving music?
I like upbeat stuff for L.A. traffic, but when the road is clear, it's whatever I'm feeling. Honestly, if it isn't good driving music, is it even good music?
Whose career would you most like to emulate?
I like production and engineering; I like writing, and I like performing. I can't let any of those aspects go, so I'd have to say I want to emulate somebody who does all of those things successfully, and with longevity.
What's your favorite place to write music?
Any creative spaces that I've made, and 99 percent of the time, that's going to revolve around where I live. I've had a lot of little home studios, but I've got plans for future studios in my head, and I'm certain that someday they'll be the best places for me to work in.
Describe your aesthetic in three words.
Hungry. Open. Learning.
If you had to wear one thing for the rest of your life, what would it be, and why?
I would wear sweatpants that looked like nice jeans, and a nice shirt. Comfort is pretty much always the most important feature of clothes.
Do you have any pre-show superstitions?
No major superstitions for live performances, but I do enjoy a bit of alone time before a gig. I like to get my head in a peaceful place before I get on stage.
If you had to live in the past, what do you think would be the most fun era and why?
I have to say the '60s and '70s. The music and the musicians that were making it were way too cool. I'm sad I missed out on being young during a time like that.
What activities do most enjoy doing alone?
I like working alone a lot. I'm usually in the studio alone. But I do enjoy having a bit of space during everyday activities.
When are you most relaxed?
I'm pretty relaxed at home, but I do love a good massage. Really easygoing massages pretty much put me in a full trance. I'm quite curious about those sensory deprivation tanks, too. I've been wanting to experience that. I feel like I'd fall asleep.
What was the last great thing you read?
I have a hard time reading books these days. I read a lot of articles about science and biology and space. When I'm learning something fascinating that's just been discovered or when I'm reading about a new concept, I really value that information. I get excited about stuff like that.
What kind of person were you in high school?
I hated high school. I was certainly one of those kids who didn't fit the mold. I dropped out senior year. I had long hair, weird clothes, and always wore a beanie. I absolutely looked like a vagabond.
Can you tell me a quality about yourself that you are genuinely proud of?
I'm stubborn. Really stubborn. That can be a negative quality obviously, but I've always found ways to take advantage of it.
Do you have any phobias?
I don't like flying, and I don't like airports. I have a hard time not stressing out in those situations.
What's a side of you that people are unlikely to know about? Either in terms of interests, hobbies, or personality?
People would probably be surprised if they knew how nerdy I am. And, even though it's obvious that I write and make music, it might be shocking to some people just how much time I spend in the studio writing, and how many songs I've gone through over the years that may never see the light of day.
What are some new hobbies you would like to take on?
I'd like to get some new outdoor activities on my schedule. I'd also like to start working with my hands more. I like creating useful things.
What's your next project?
I'll be working on my next album for some time, but I hope to take on several musical endeavors as I settle more into a groove.
Where do you hope to be professionally in five years?
I hope that I'm making waves in the industry for as long as possible. In five years, I hope to feel proud of myself and to know that I haven't wasted any time in trying to achieve certain goals, whether I'm there yet or not.
If there was one phrase that best sums up your approach to life, what might it be?
No matter what, keep going.