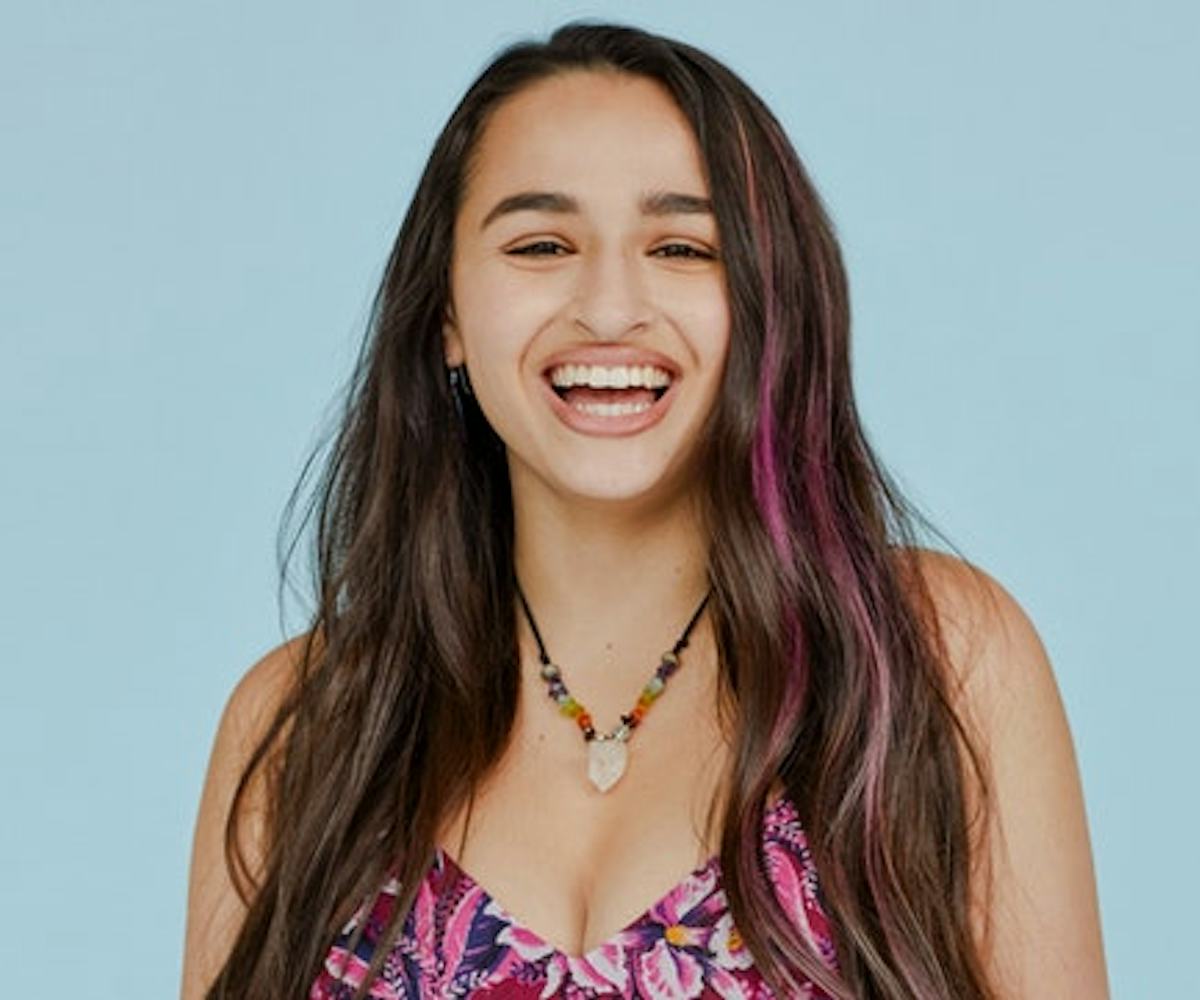 Photo courtesy of Jacqueline Harriet/Knixteen
Jazz Jennings And Knixteen Designed A Bra Together
Jazz Jennings, one of the youngest transgender public figures and star of her own reality TV show, I Am Jazz, has designed a bra in collaboration with teen underwear company Knixteen, and you'll want to get your hands on one.
Knixteen is an underwear brand that enlists teens to help design its bras, so girls can have a say in the design of the bra they wear every day. Jennings understood going in that she wanted her bra to be comfortable: "It's not good when the best part of your day is taking off your bra," she says. "It should be something that you want to wear, and that makes you feel better about yourself." So, Jennings and Knixteen surveyed tens of thousands of teens to find out what they wanted from their bra, and their preferences went directly into the design of the bra. 
The fact that Jennings was able to participate in this campaign was incredibly validating and identity-affirming for her. "Being transgender, people are always trying to invalidate my identity," she says, "and being able to participate in something about bras and femininity and being a woman is just so empowering."
The bra she created with the help of those she surveyed draws inspiration from mermaids, which she loves, and her childhood living in Florida. The result is a tie-dyed blue and purple V-neck with scalloped edges. To make sure it's as comfy as can be, the bra also has removable padding so it can be tailored to the wearer's body, and has no underwire (!!!).
The Jazz Bra comes in a collection with four other bra collaborations, each designed by a notable teen. Mo'ne Davis, Jessica Universe, Fiona Frills, and Bailee Madison also designed their own bra. Each is priced between $35 and $45, which is quite a steal for a super-comfortable, versatile bra that you'll actually want to wear. 
Watch Jennings' behind-the-scenes video, where she talks about her inspiration and the meaning behind the campaign, below, and cop the Jazz Bra on Knixteen, here.