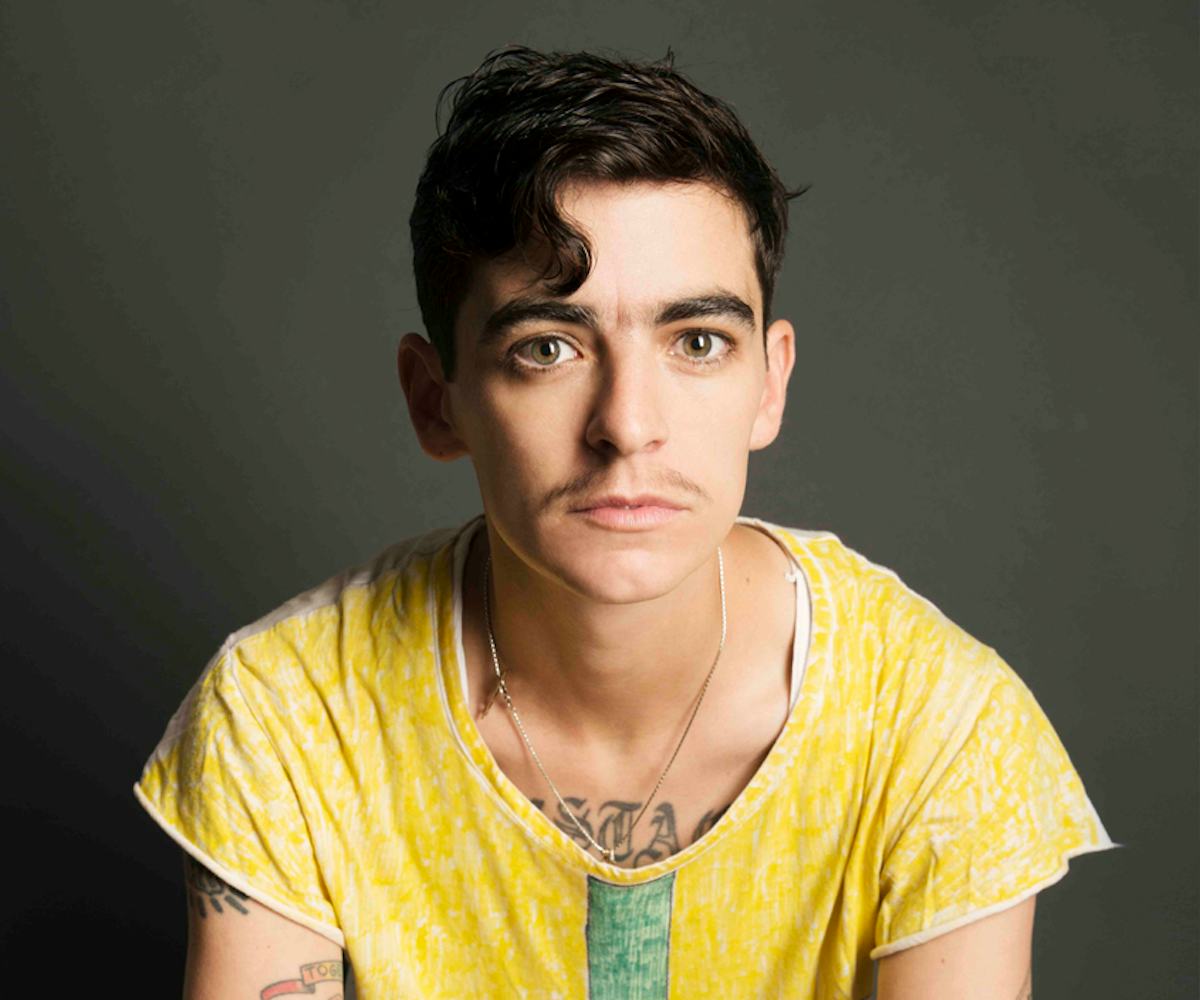 obsessed: jd samson
the books and music inspiring this modern day icon.
Is there anything JD Samson can't do?! It's hard not to wonder that when you take even a perfunctory glance at all the New York-based musician has accomplished in the past 10 years: There are her bands (first Le Tigre, now JD Samson & Men), not to mention all of her DJing and party-throwing duties, songwriting for the likes of Christina Aguilera and Cobra Starship, and being a leader of the modern day feminist movement (or at least, its creative arm).
"I always have a lot on my plate," admits Samson, who is also prepping a "really conceptual show" for Men's new release, Labor (out today). Though she's transcended obsession status to just being an icon, we still had to know: What's she obsessed with?
Being On Time
"I'm really obsessed with working; I have one million jobs at every point in my life, and I'm always going from one to the next in some strange fashion. But then I'm also obsessed with being on time. I'm usually 30 minutes early to everything. I'm not a hand watcher or alarm person, but there are certain more abstract ideas that are really important to me, like making sure everyone's happy all the time. Like, 'Are you OK?' It all might stem from some sort of idea of trying to be polite or respectful of other people, so being on time is something where, if I'm 10 minutes late, I could be screwing up someone's schedule. My bandmates are always like, 'Can't we be late one day? We'd be so much cooler!'"
Experimental Music
"Because music is so much of my work, it's good for me to listen to stuff that I wouldn't DJ and don't make myself. So I've been really excited by this new experimental music thing going on with Eric Copeland and Brian DeGraw from Gang Gang Dance, who just put out an album, because both of those records are really exciting and inspiring. It's not something that's been done before, and I feel like the Factory Floor record is similar to that, too."
"She's an artist and designer and she actually worked with me on the cover of my new record, which is awesome because I really think she's incredible. We have a lot of friends in common and I had this idea of making this costume of myself and it was just really easy, she wrote back immediately and I think part of the reason why I'm so obsessed with her is she's so easy to work with and she's on-time and responsible and did exactly what I thought she would do. It turned out perfectly, and I couldn't have done it with anyone else."
"She wrote this really great book An Archive of Feelings and this new book last year called Depression: A Public Feeling. She's just a feminist critical theory, psychoanalytic writer that I really love, and she's one of the most brilliant writers that I know. I know her from being part of the feminist art community, and she's always writing about and speaking about really interesting artists and their relationship with critical theory, so she can bridge that gap in the world."
"I'm really obsessed with cooking! It's so funny, I never cooked as a kid, and when I was in college I was really terrible at cooking. So it's just been over the past couple of years that I've gotten into it, reading books about it, and aligning my week around it. It's really helpful for me to relax; listening to music feels like work sometimes. I mostly cook dinner--it feels like something that happens at the end of my work day. I'm a recipe person, for right now at least. I'm really into Epicurious, so I read a recipe and then read all of the reviews. But I don't post reviews--I'm pretty shy as a chef."
"I had him play at a gig in New York, and he was so amazing. It was a really great combination of disco and house and positive, throw-your-hands-in-the-air shit. It was just super exciting to find a new DJ that I loved. He also did a remix of a track on my new record, and he's overall an awesome guy."