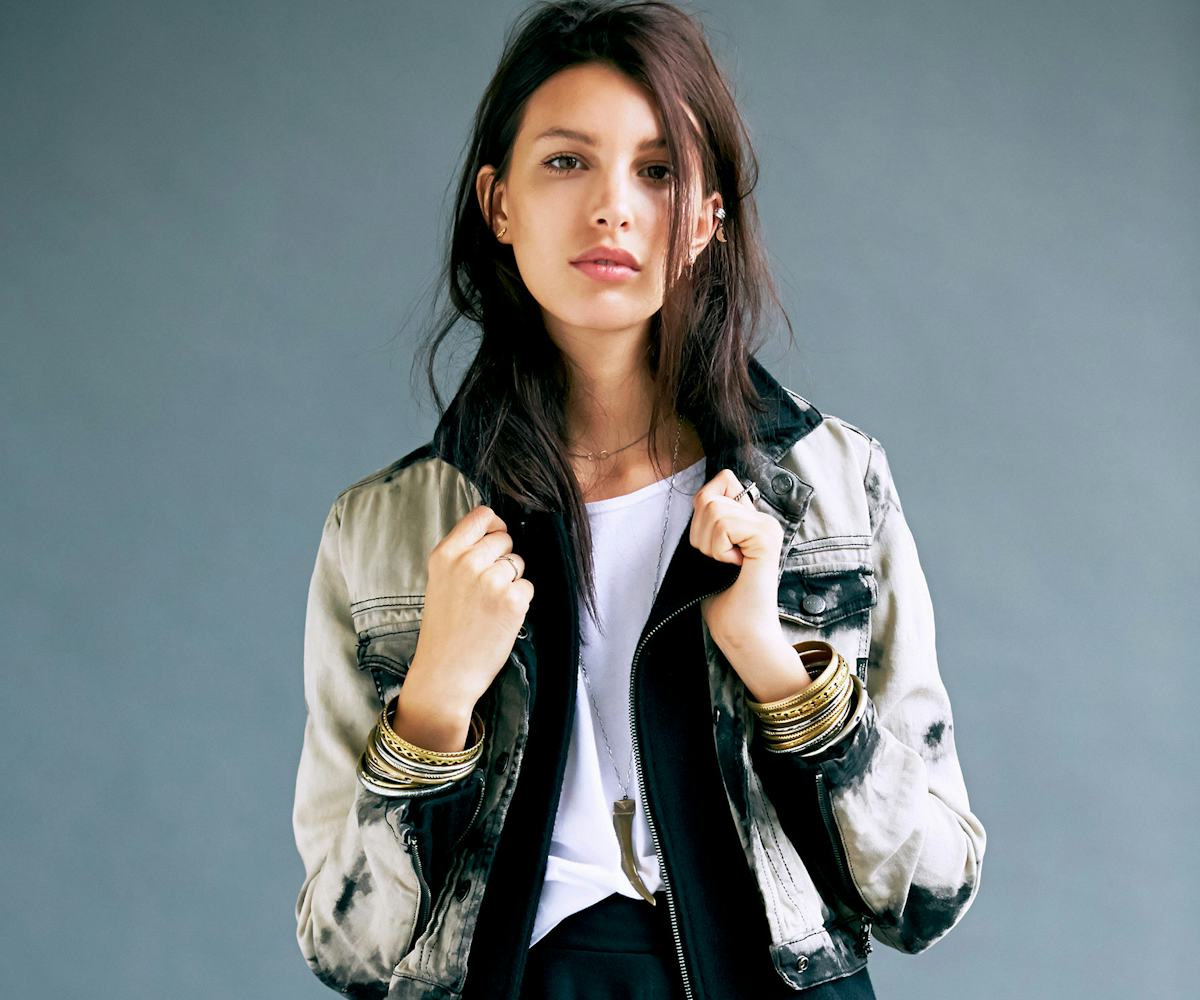 jeans scene: top it off
blazer, moto, hoodie…how do you like your denim jacket 2.0?!
I've had the same denim jacket since 10th grade. It's from Gap, and I distinctly remember buying it during a mall run with my friends for $40. The pale blue topper has traveled with me to Greece, Costa Rica, and London — plus arguably the mostlife-altering destination, my freshman college dorm room. 
Since then it's become roughed-up and cluttered with a bunch of random pins that I've picked up at concerts, but no matter how many times my mom tries to convince me otherwise, I won't get rid of it. Just like your favorite pair of jeans, denim jackets only get better with time. 
That being said, though, who says you can only have one? Definitely not Saint Laurent, Alexander Wang, or Givenchy— these were just a few of the designers showing fresh denim updates in recent collections. And while the runway versions ring in at a very swanky price point, everyone from Forever 21 to Topshop to Free People offers their own affordable spin on the shape-shifting classic.
A shearling-lined moto for winter? Sure, why not. What about a leather-trimmed varsity version? It's happening, and just in time for fall. Hoodies, blazers, utilitarian coats? Check, check, check! 
See our new favorites below, and then make some room in your closet. Because if there's one thing we believe, it's that there's no such thing as too much denim.