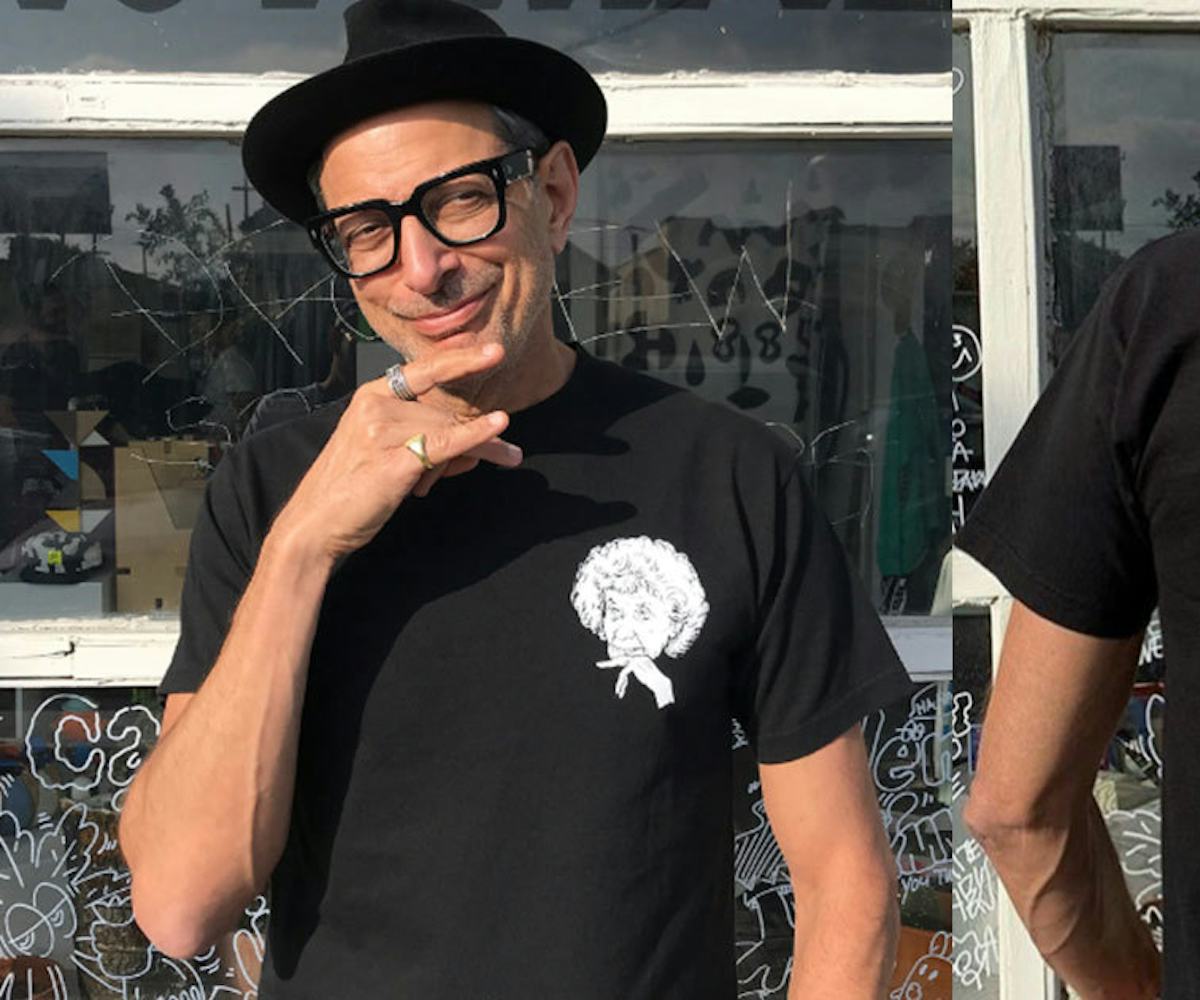 Screengrabs via @lavetaluddite on Instagram
Jeff Goldblum Just Released A Line Of Band Merch
Jeff Goldblum, DILF of the internet, has dropped a line of merchandise for his forthcoming debut album. Yeah, you heard that right. In case you somehow missed it, the actor and jazz musician is releasing a record, The Capitol Studio Sessions, with the Mildred Snitzer Orchestra.
In collaboration with L.A. store Virgil Normal, Goldblum is offering two t-shirts, one black and one white. Both feature Mildred Snitzer, the Silicon Valley centenarian the jazz band is named after, on the front and a retro concert poster design by She Chimp on the back.
Both shirts will set you back $40, but that seems like a low price to pay to grab Goldblum's first band tee. Head over to Virgil Normal to grab yours while you still can. The Capitol Studio Sessions is set to be released tomorrow, November 9. Goldblum will head out on a brief tour with the orchestra in the U.K. and Germany later this month.