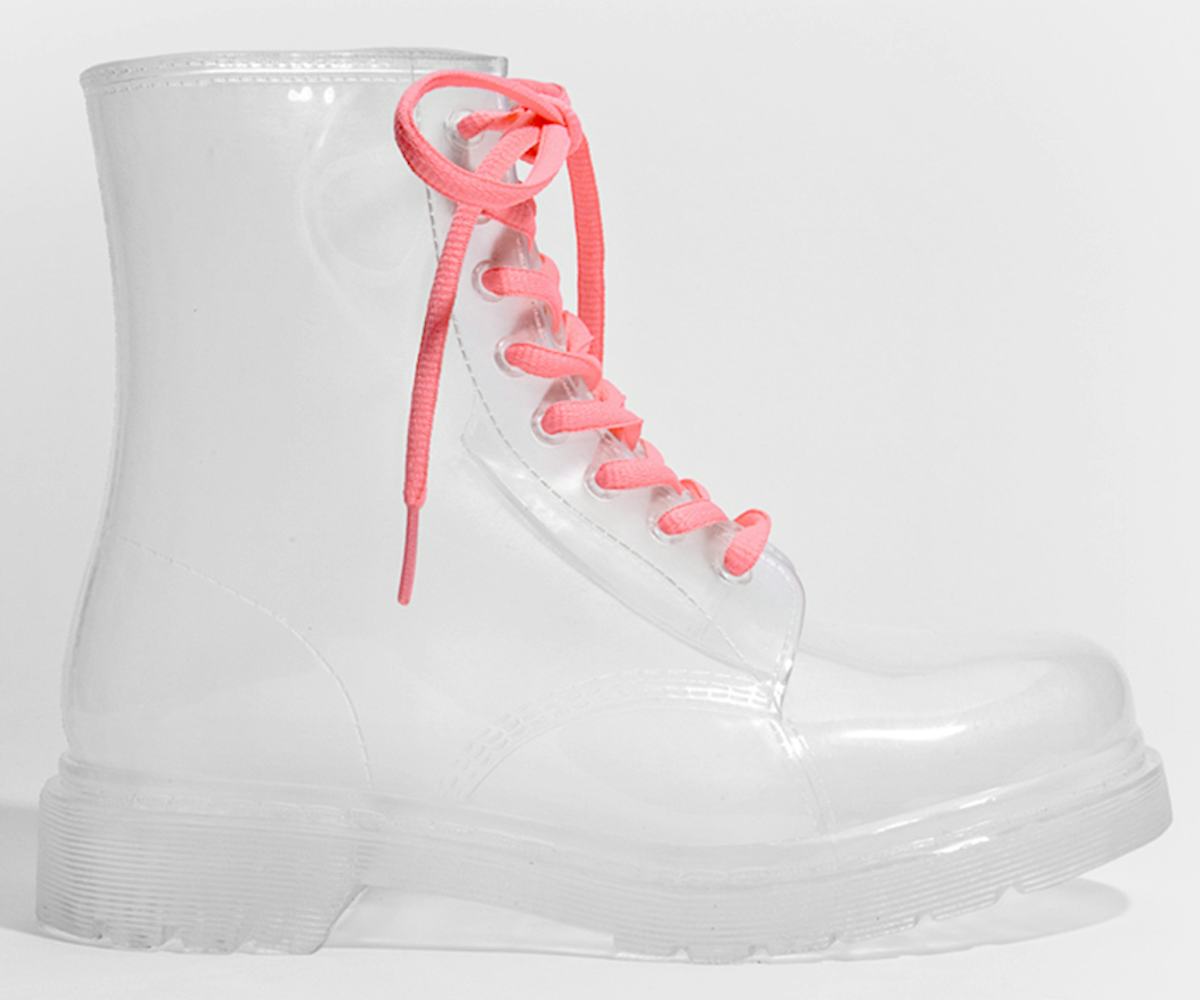 good idea or bad idea: clear combat boots
the cool vs. comfortable debate rages on.
Our general rule when it comes to clear items is that the more unexpected they are the better. From perspex heels, to clear headbands (or cowboy hats a la Iggy Azalea), to plastic box clutches, see-through accessories are the coolest of cool in our minds. 
But when we saw these clear vinyl lace-up boots from Jeffrey Campbell, well, we were a bit torn. On one hand, they are perfect for carrying one's Jellies obsession into winter while simultaneously showing off a new pedicure or a new pair of rainbow toe-socks, but on the other, wearing them without a a thick sock is likely to create some discomfort and a greenhouse effect inside your shoe.
Tweet us your take on the see-through shoe, and if you're really pro-perspex you can get your own pair here, although be warned, there are only three pairs left!