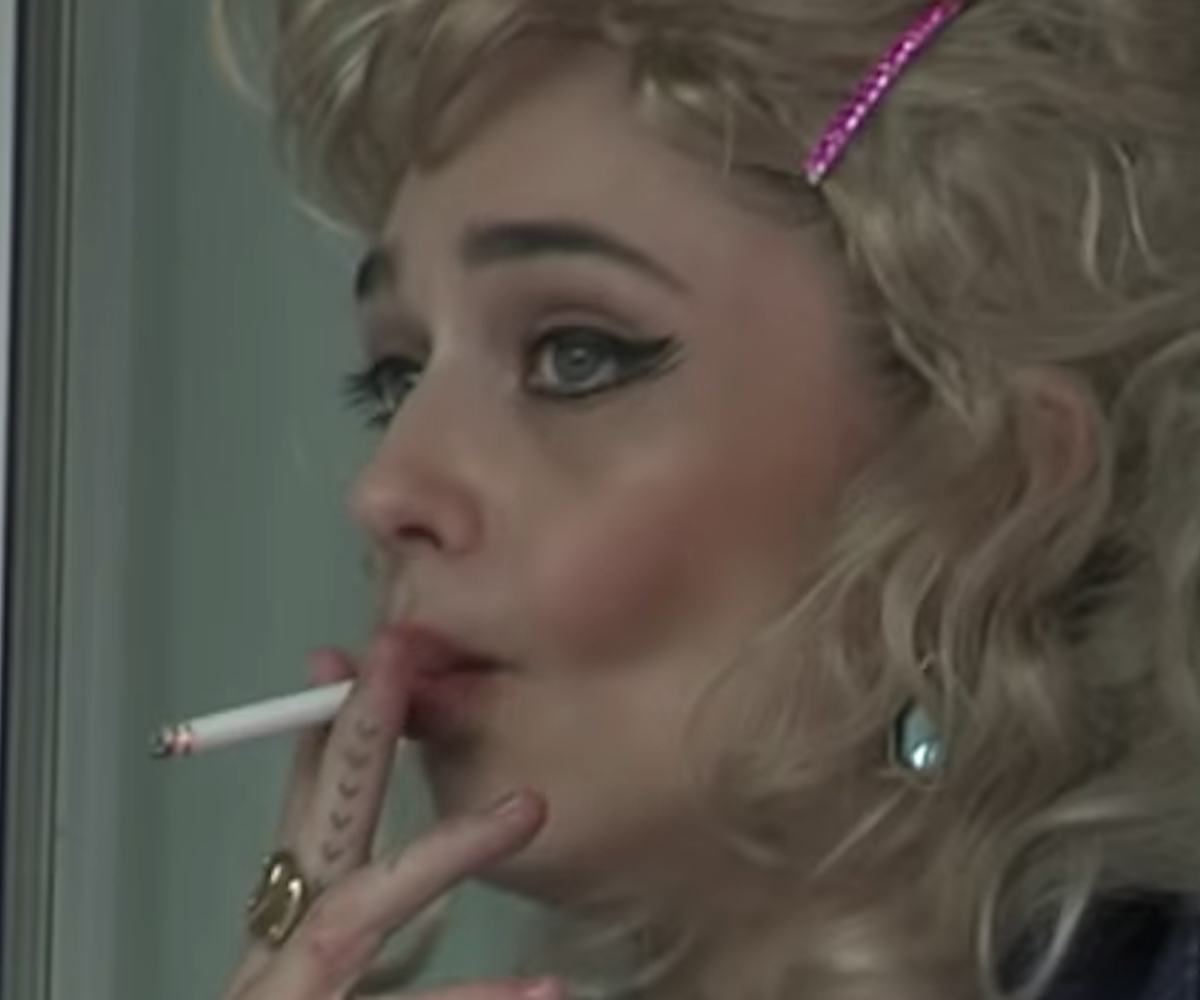 Photo via Secretly Canadian
Jemima Kirke's Sex Toy-Filled New Video Is The Afternoon Romp We Need
It's for Alex Cameron's "Studmuffin96"
Jemima Kirke directed and starred in Alex Cameron's new visual for his track "Studmuffin96," and, let's just say, it's quite the viewing experience.
The second video collaboration between Cameron and the Girls actor, "Studmuffin96" is a grainy peek into the sleazetastic world of the recently reunited Jay and Pepsi-Jane. Donning a sky-high beehive and dangling a lollipop from her cherry-stained lips, Kirke lackadaisically struts around an old laundromat, attending to the aging machines before a dazed and bloody Cameron stumbles in. Things quickly move to a seedy motel room, where she whips out a couple of sex toys and Cameron passes out on the toilet.
One part Amy Winehouse, two parts '70s amateur porn, the rest of the NSFW video is a dizzying whirlwind of crotch shots, whiskey, and cheap lingerie. Prepare to fall in love with Pepsi-Jane as she comes to terms with, as Kirke put it, the "bleakness of a fantasy realized." 
Watch the full video, below.