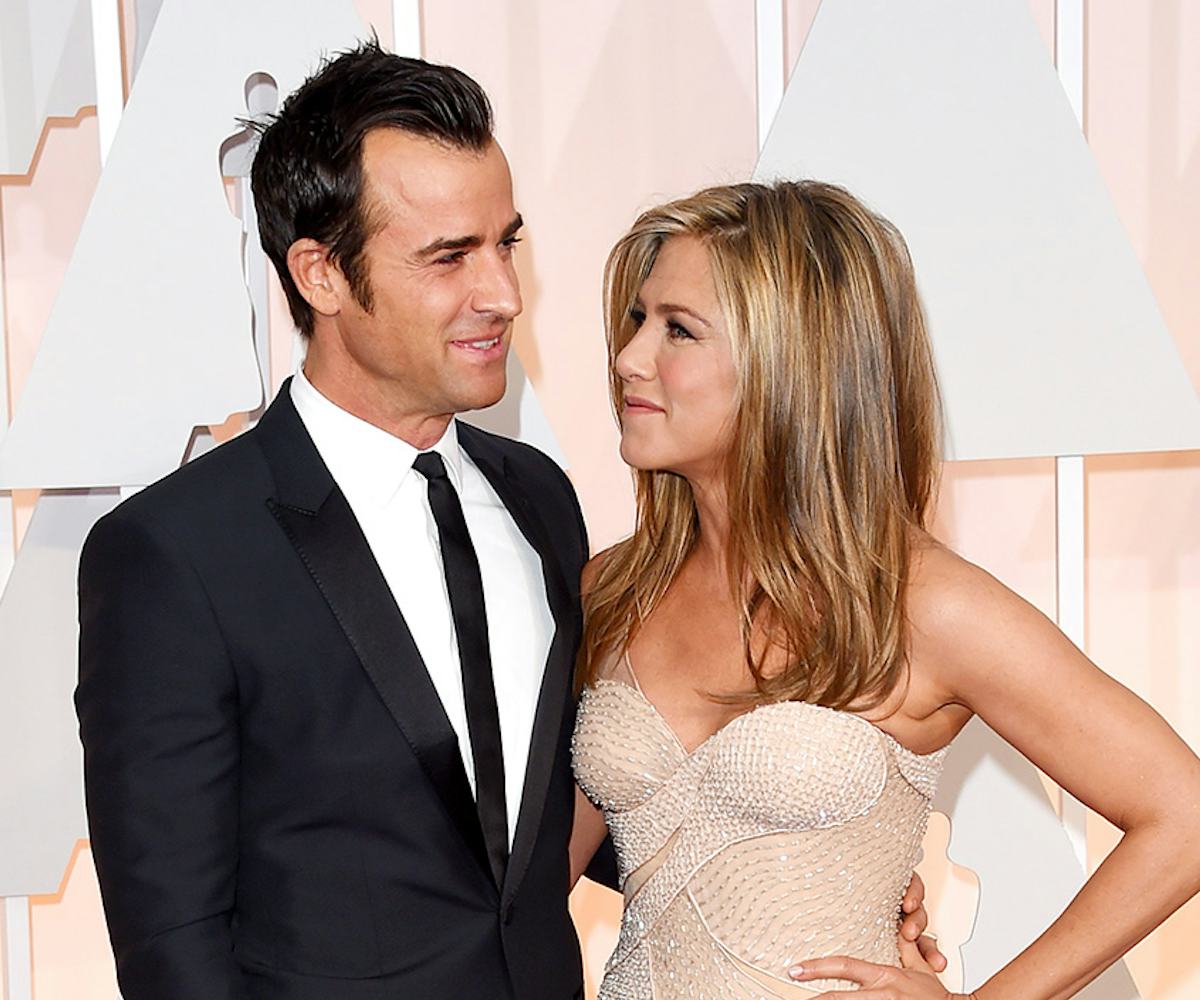 Photo by Jason Merritt / Getty Images
jennifer aniston and justin theroux are now married
With the paparazzi crowding nearly every crevice within a two-mile circumference of a celebrity, and anonymous "sources" willing to sell out their best friends for a pile of cash, there is absolutely no way for any celebrity—no matter how big or small—to maintain any semblance of privacy. It's basically the Cold War, with spies lurking around every corner, and guerilla tactics have become commonplace. So when a notable couple like, say, Jennifer Aniston and Justin Theroux, plan a secret wedding ceremony, it doesn't matter how hush-hush or devious they are about it all—helicopters and ultra-zoom cameras exist. And so long as the airspace is relatively free, there will be photos and every intimate moment will be exposed.
So when Aniston and Theroux invited their friends—a list that included Lisa Kudrow, Sia, Ellen DeGeneres, Emily Blunt, and John Krasinski—to their Bel Air mansion under the guise of Theroux's 44th birthday, it was only a matter of time before the extravagant ceremony was outed for what it really was: a wedding. It didn't matter that according to "sources," staffers' phones were confiscated and no parking was allowed near the property. With one TMZ-obtained shot of a Bible-toting pastor, it was all clear. 
Now that the entire world knows that the couple, who became engaged in 2012, are now husband and wife, we can offer our congratulations, as well as our sincerest apologies that our society is as media-crazed and celebrity-obsessed as it is.
(via TMZ)