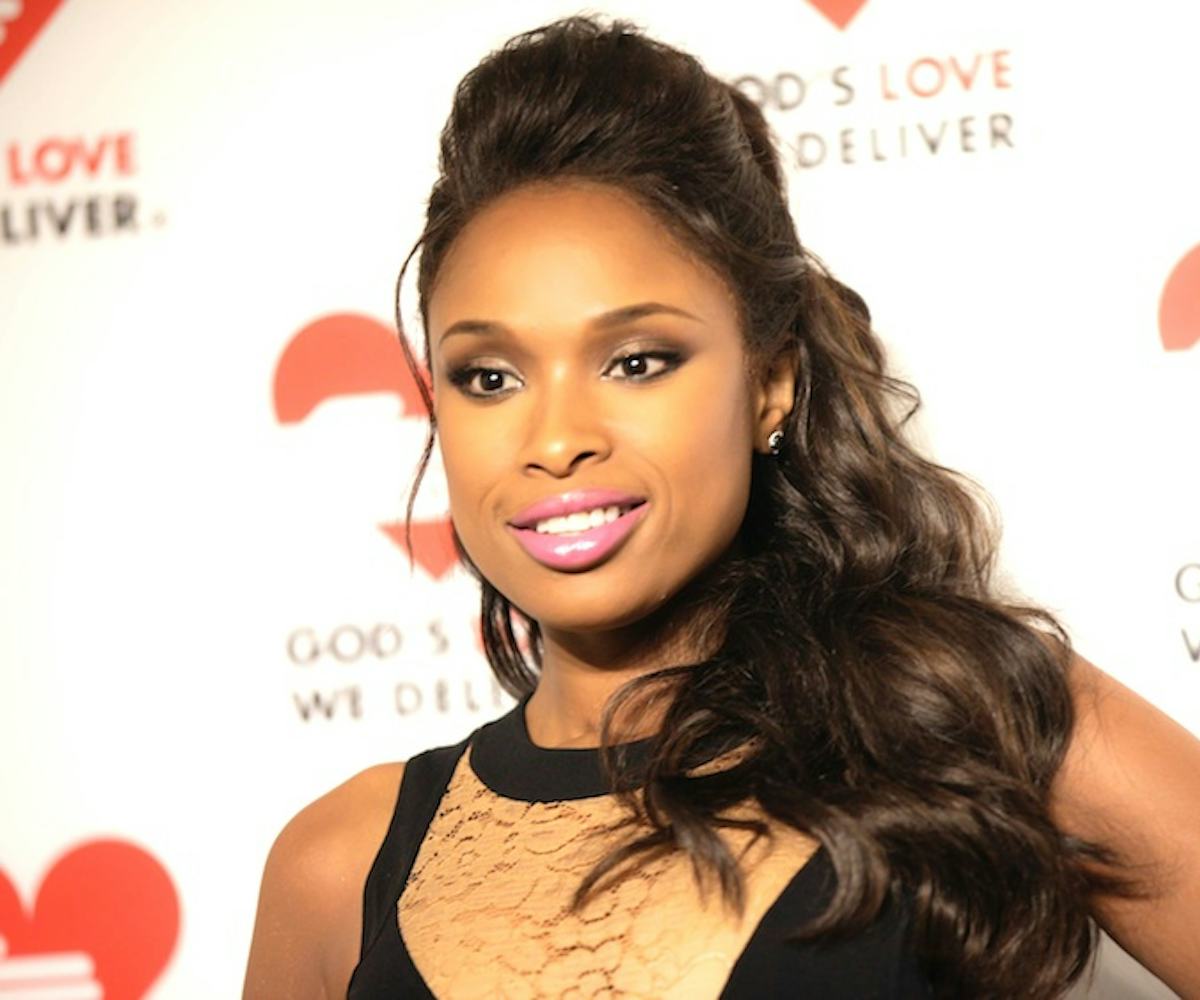 beauty queen: jennifer hudson
how to do pink lipstick without looking like barbie.
No offense to Barbie (hey, we actually sort of like her) but taking beauty cues from a doll isn't exactly the best idea. That is, unless you happen to be Jennifer Hudson, who made Barbie's signature pink lipstick look totally chic and grown up earlier this week. The singer's glossy lips are THE perfect shade--not too red, not too coral, and not too light--and, most importantly, glossed over instead of frosty. Pair this with shimmery metallic eyeshadow and a swipe of black liner, and ta da! Barbie just got a seriously cool makeover.
COLOR IT: Bite Beauty Luminous Lipstick in Ganache Cool Pink, $24
Start with a layer of a pretty pale pink. 
GLOSS IT: Napoleon Perdis Lipgloss in Candy Apple, $18
Coat your lips with this super-shiny gloss. (And if it happens to get stuck in your hair, well, just make likeMiu Miu and own it!) 
SHADOW IT: Smashbox Eyeshadow Palette in Fade to Black, $42
The key to off-setting the sugary sweetness of the rosy lips comes from a smokey eyeshadow. Take a cue from Hudson with a wash of champagne shadow over the entire lid. Then, smudge a darker hue on the outer corner and finish things off with a swipe of mascara.