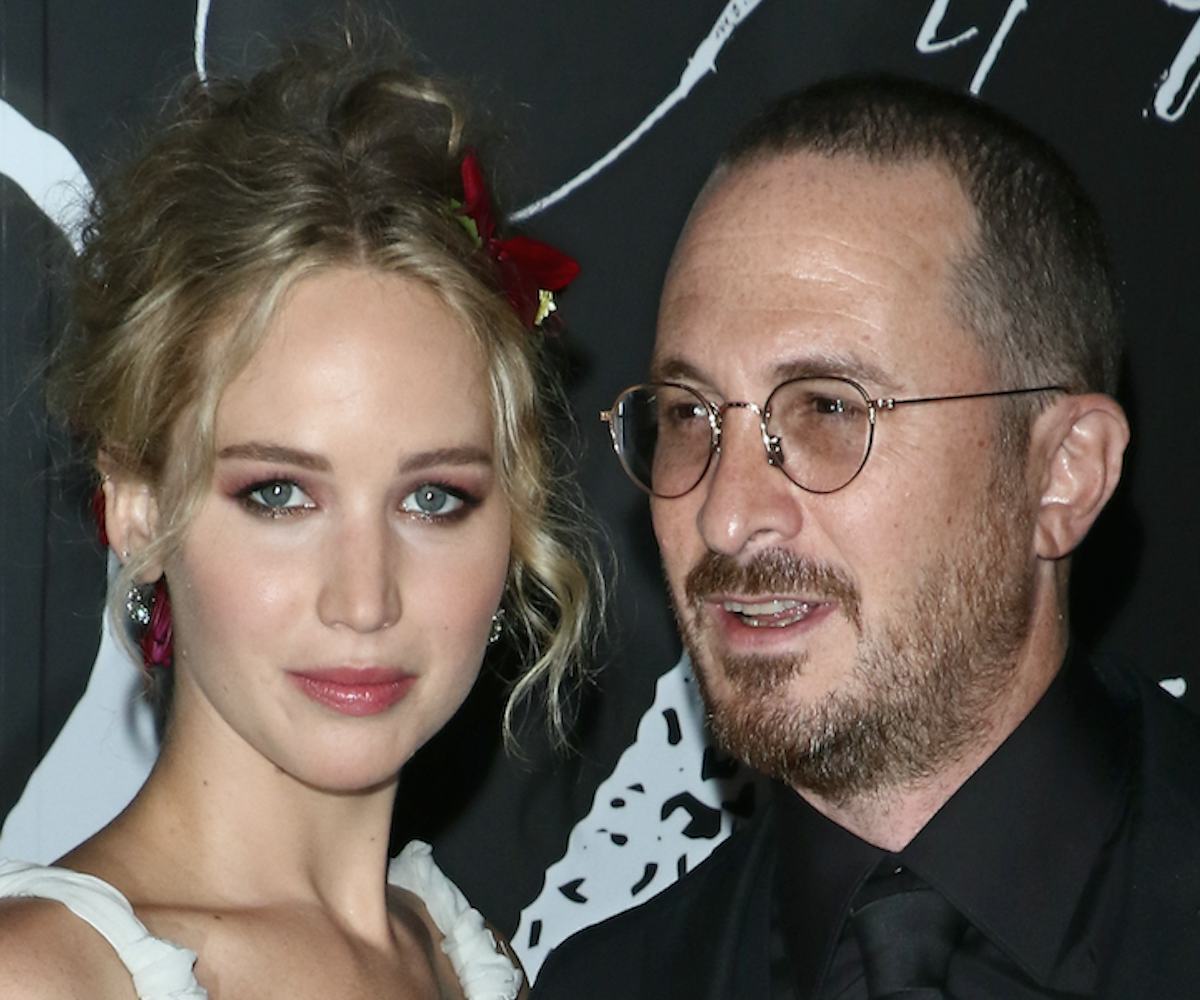 Photo by Jim Spellman / Getty Images
Jennifer Lawrence and Darren Aronofsky Are Just Like You and All Your Exes
While some saw this year's polarizing film mother! as an extended biblical metaphor, others viewed the film as an intense exploration of what it's like to date an artistically inclined misogynistic narcissist. Whether or not the unnamed main characters in the film represented the movie's star (Jennifer Lawrence) and director (Darren Aronofsky), who happened to be dating at the time, was another matter for debate. The two broke up (supposedly amicably) shortly after the movie's controversial run in theaters, but have recently been spotted out and about once again. Relationships sure are complicated!
It was the British tabloid The Daily Mail that got shots of the two (and Lawrence's adorable doggo) hanging in New York City. A source from E! "explained" the situation: "They are friends. They are not officially back together but are spending time together again... They never stopped speaking after they broke up. They care about each other. They are just seeing what happens."
Lawrence had previously discussed how people's reaction to mother! had been somewhat of a stressor on the couple: 
We'd be on the tour together. I'd come back to the hotel, and the last thing I want to talk about or think about is a movie. He comes back from the tour, and that's all he wants to talk about and I get it. It's his baby. He wrote it. He conceived it. He directed it. I was doing double duty trying to be a supportive partner while also being like, "Can I please, for the love of God, not think about mother! for one second?"
Wild conjecture about "seeing what happens" aside, we've all been there with at least one ex. You break up, you hang out, you take a more serious break, you hang out again, you know? Maybe. We won't comment further. What do we know? Relationships are complicated.