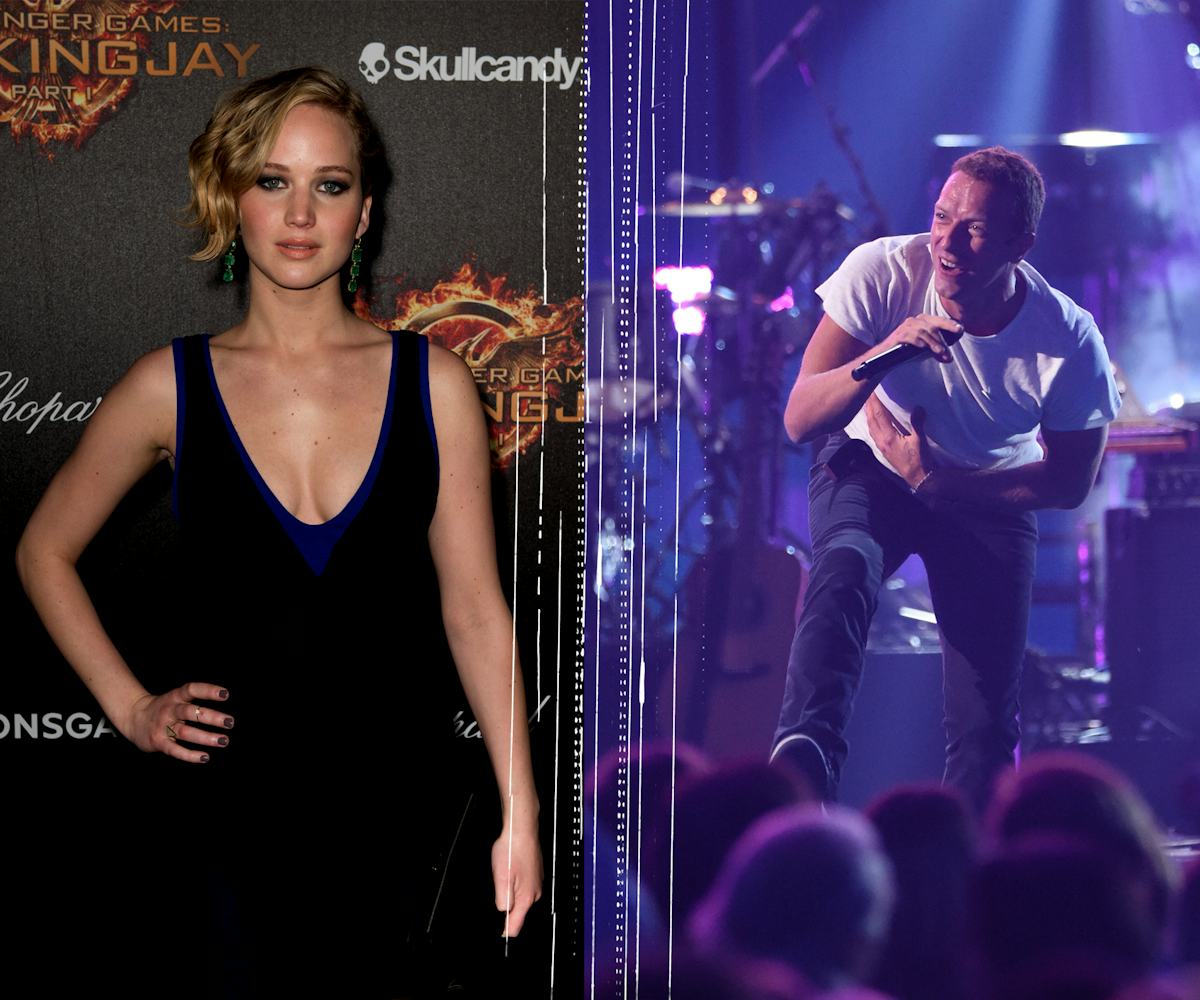 photos via getty images
jennifer lawrence and chris martin split up
so you're going to have to find a new couple of the moment.
According to E!, Jennifer Lawrence and Chris Martin have officially split up. So listen up mass media: You're going to have to find a new "couple of the moment."
While we must admit that we loved the idea of JLaw and the Coldplay frontman being, well, in love, and totally understand the public's fascination with the duo, we think that people have focused too much on their romantic life, going so far as to over-analyze every aspect of their relationship, from house-hunting to their backstage hang-outs. 
Besides, during their short relationship—which began in June—the two had to deal with some major individual issues, and probably didn't need or appreciate the heavy-handed media spotlight. Martin dealt with the "conscious uncoupling" of his marriage with Gwyneth Paltrow, Jennifer Lawrence confronted the sex crime phone hacking scandal, and both pursued their own careers. 
We'd prefer not to speculate as to whether or not the two will decide to get back together or not. Instead, we'll just look forward to seeing Lawrence in The Hunger Games: Mockingjay Part 1 and replay some sweet, sweet Coldplay songs, as per usual.