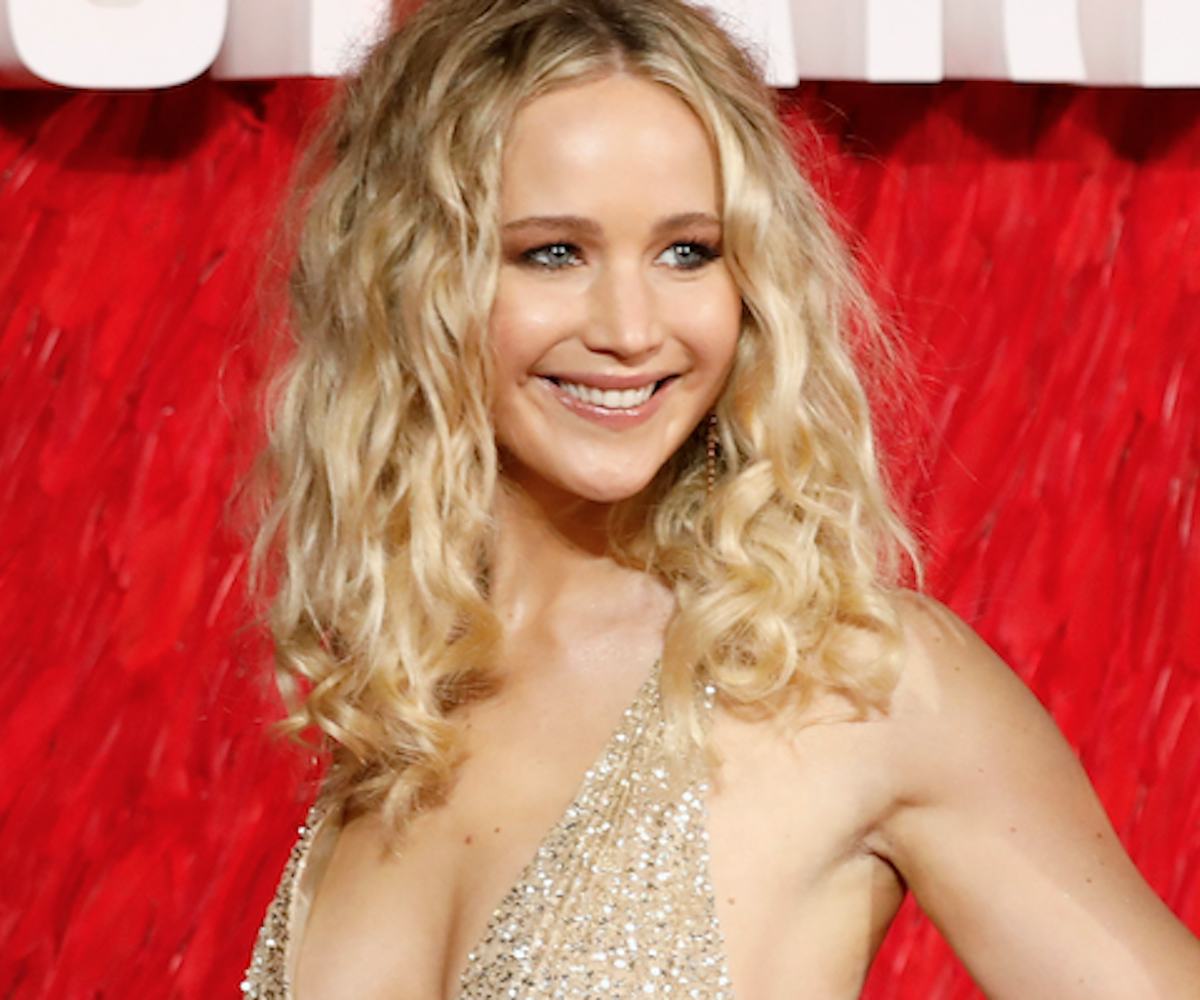 photo by Tristan Fewings / getty images
'Vanderpump Rules' Star Lala Kent Was Feuding With Jennifer Lawrence
Here's what we know about feud of the week
This past year has provided us with many entertaining celebrity feuds. In January, we all witnessed that random three-way beef between Seal, Oprah, and Chrissy Teigen, and before that, last October, we watched Justin Bieber and Marilyn Manson have the lamest feud ever. Now, it looks like Jennifer Lawrence and Vanderpump Rules star Lala Kent have some talking to do. 
Lawrence, who has been doing the most Jennifer Lawrence-like things all year, started the feud when she appeared on Andy Cohen's Watch What Happens Live! earlier this month. While on the show, she didn't hold back in expressing her feelings about the Bravo reality show, particularly about Kent, who she called a "c***." 
It's unclear whether Lawrence was joking or not, but regardless, Kent didn't find the comment amusing. In a since-deleted tweet, Kent directly called out Lawrence, stating that the Academy Award-winning actress "better pray I don't see you in the streets. You're one of the highest paid actresses on the planet...you claim you are pro-women and you call another woman a c***? You're gross."
But it didn't stop there. Kent continued to diss Lawrence on a radio interview, stating that she was once a fan of Lawrence and explained why she was so hurt by the comment. "The thing is, no one wants to be called the C-word, especially by an A-list celebrity on national television," she said in an interview with Sirius XM. "I was such a huge fan of hers and it bummed me out. I thought that she had a little more class than that. You know, let's leave the trash to people like me who do reality TV. Don't try to steal my thunder, girlfriend! And congrats on two bombed movies in a row."
In an additional interview with Heather McDonald's Juicy Scoop podcast, Kent truly unleashed her fury, stating that she's "going to have nothing nice to say about her. I'm going to say that her hair sucks, her face is a little too pudgy, like she needs to stop the drinking, you know? I said it, you don't have to worry." Ouch. 
But despite coming for Lawrence's neck over the course of the month, Kent said earlier this week that she and J.Law are good now. Happy ending, we guess?