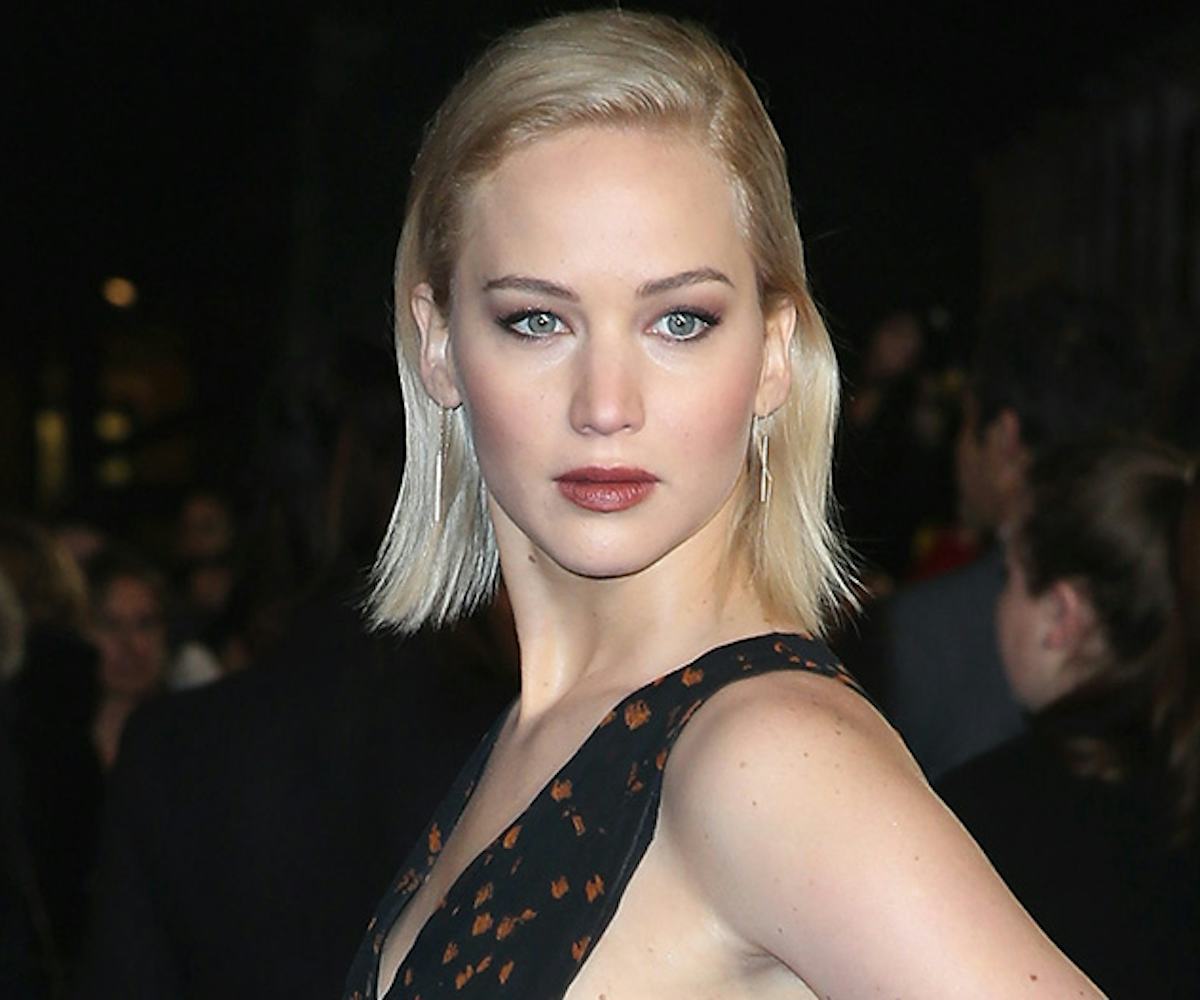 Photo: Chris Jackson/Getty Images.
Jennifer Lawrence Brought 'Basic Instinct' Glam To The 'Mockingjay— Pt. 2' Premiere
Well, the end is here. The final Hunger Games promotional tour is in full force and the red carpet looks are being served. And as always, Jennifer Lawrence is killing it.
She kicked off the Mockingjay — Pt. 2 run in Berlin wearing a purple silk Dior gown with a plunging neckline and long sleeves. In London, JLaw donned some more Dior and amped up the vamp.
This time, Lawrence (and her stylists) tipped some hats towards Sharon Stone in Basic Instinct. Well, in terms of the beauty. The slicked back, platinum blonde is runway ready, but doesn't draw any attention away from the action going on beneath. The Dior Couture gown, with its side-chains and (yet another) plunging neckline are refined and a little punk. Plus, the orange flecks printed on it make it look like it's on fire. Could this be a nod to Catching Fire? We'd like to think so. Jennifer Lawrence is the girl on fire, after all.
Photo: Chris Jackson/Getty Images.