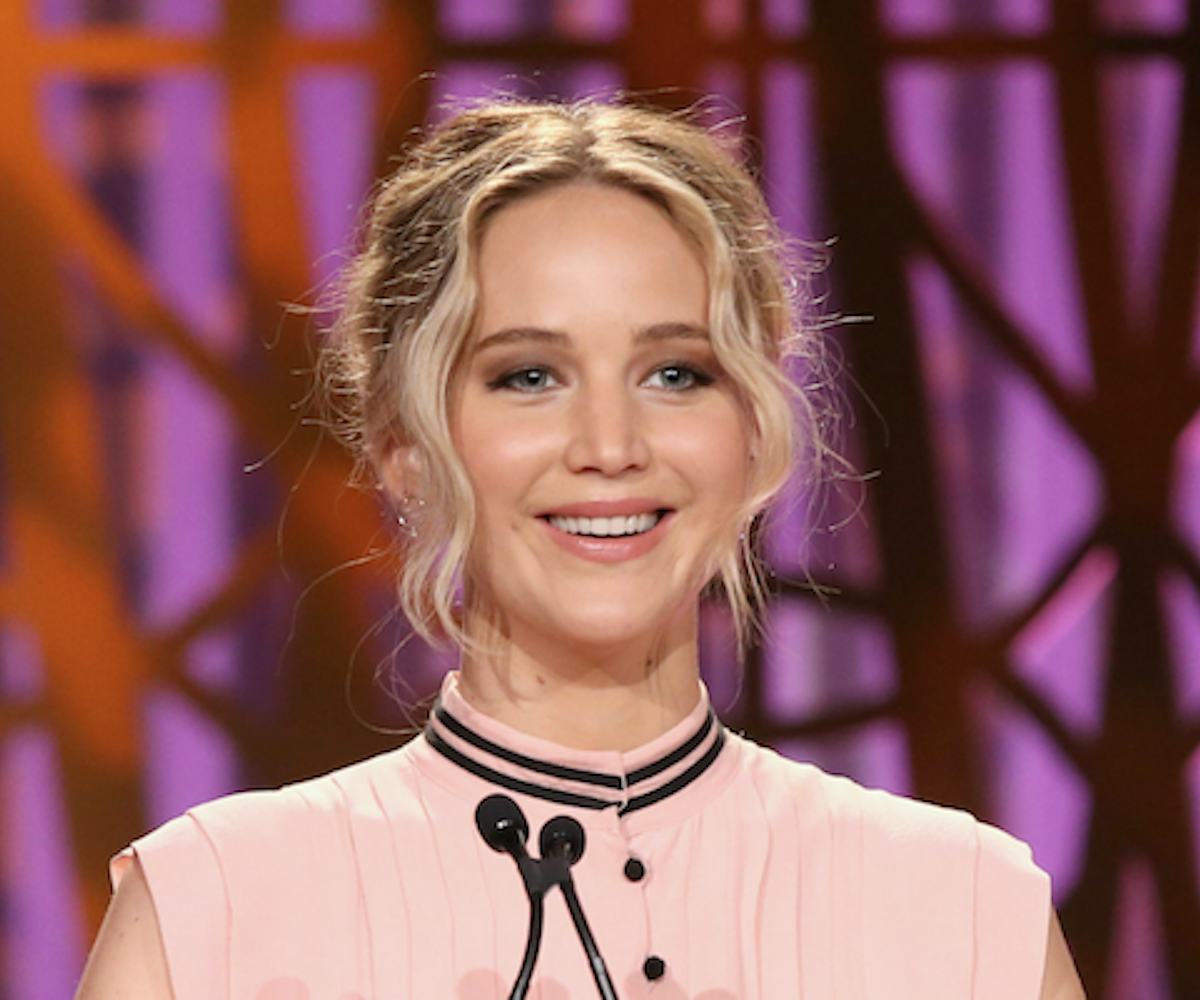 photo by Jesse Grant/gettyimages
Jennifer Lawrence Did The Most Jennifer Lawrence Thing Ever On A Plane
Because she's Jennifer Lawrence
Jennifer Lawrence is continuing her ongoing streak of being, quite possibly, one of the worst airplane passengers in the world. Last September, she admitted to shouting phrases like, "We're going down! We're coming down!" while on an airplane with a lot of turbulence (which, we'll admit, was very, very bad). Now, she's taken to another plane to, this time, shout about her love for the Philadelphia Eagles.
This past Sunday, the actress took over the loudspeaker on a flight from New Orleans to Los Angeles to get the passengers in the Super Bowl spirit. It's a move that her Silver Linings Playbook co-star Bradley Cooper would be proud of, but the passengers? Not so much.
"Everybody, this is not the pilot speaking. This is Jennifer Lawrence," she said. "It's February 4th, Super Bowl Sunday, and we all know what that means. Can I please get a 'fly Eagles fly'?"
She then reportedly tried to get the passengers to chant "fly Eagles fly" with her, before quoting a line from Kristin Wiig's Bridesmaids character, Annie Walker: "There's a colonial woman on the plane." It wasn't long before a flight attendant interrupted her mass announcement to stop her from, well, being herself on the plane. 
Sure, the move was probably one of the most Jennifer Lawrence things she has done to date, but the Eagles did end up making history with their win against the New England Patriots. Could it have been Lawrence's love that carried them over? You decide.