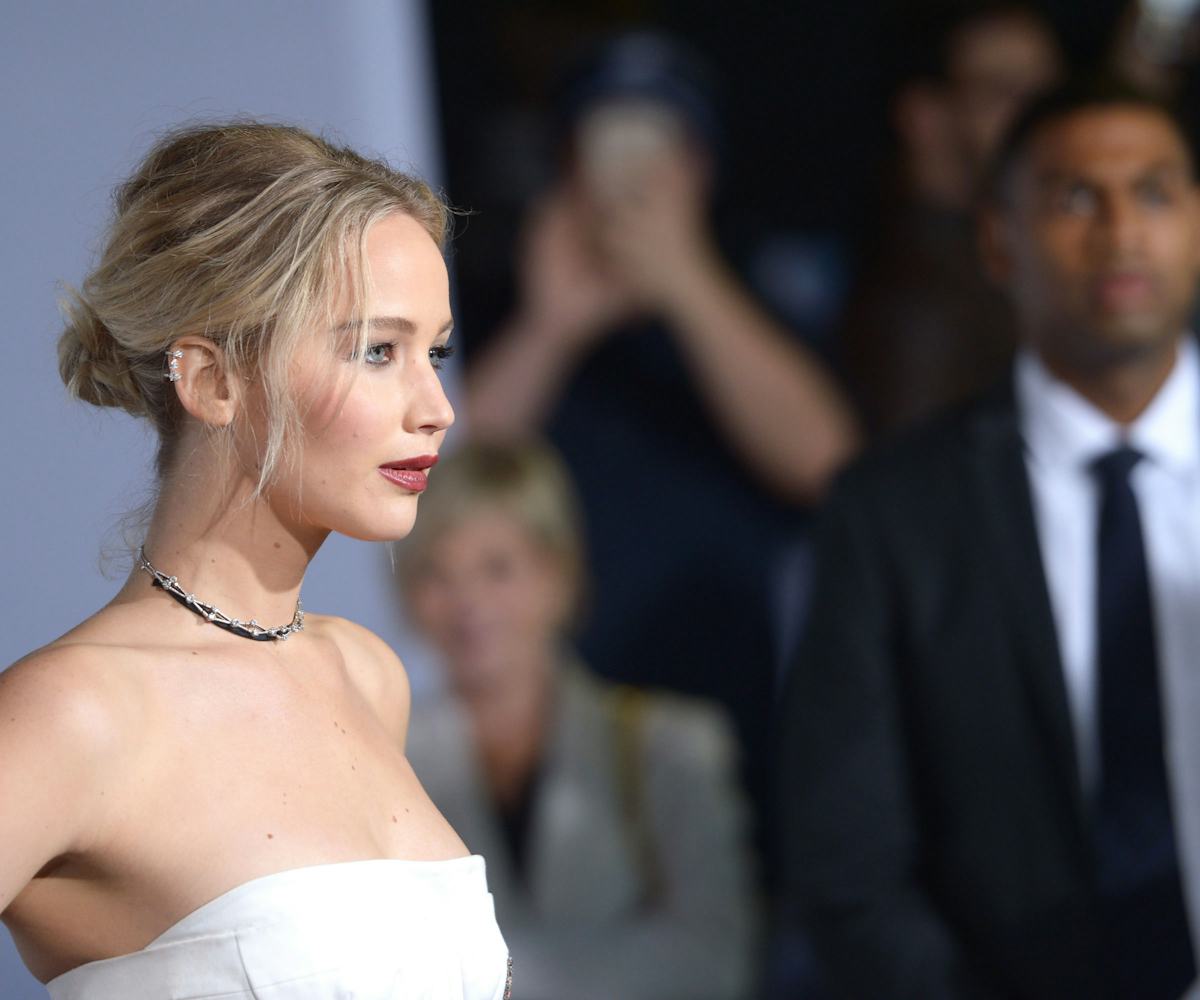 Photo by Matt Winkelmeyer/Getty Images
Jennifer Lawrence Doesn't Care If You Judge Her For Pole Dancing
"I had a BLAST that night"
A video recently surfaced on the internet of Jennifer Lawrence pole dancing at a club in Austria. It was immediately met with outrage, with people slut-shaming the actress. Lawrence recently took to Facebook to set the record straight: she DGAF.
"Look, nobody wants to be reminded that they tried to dance on a stripper pole by the internet," Lawrence
. "It was one of my best friend's birthdays, and I dropped my paranoia guard for one second to have fun. I'm not going to apologize, I had a BLAST that night." 
While in the video, it appears Lawrence is in her bra, the actress wrote, "Ps that's not a bra it's an Alexander Wang top and I'm not gonna lie, I think my dancings pretty good. Even with no core strength." We agree. 
Lawrence has said before that she has no interest in going viral, and definitely doesn't want to attract this kind of attention. "I'm not trying to be a GIF. I'm not trying to be a picked-up-on-Twitter quote," she told Glamour last year. "All I'm trying to do is act."