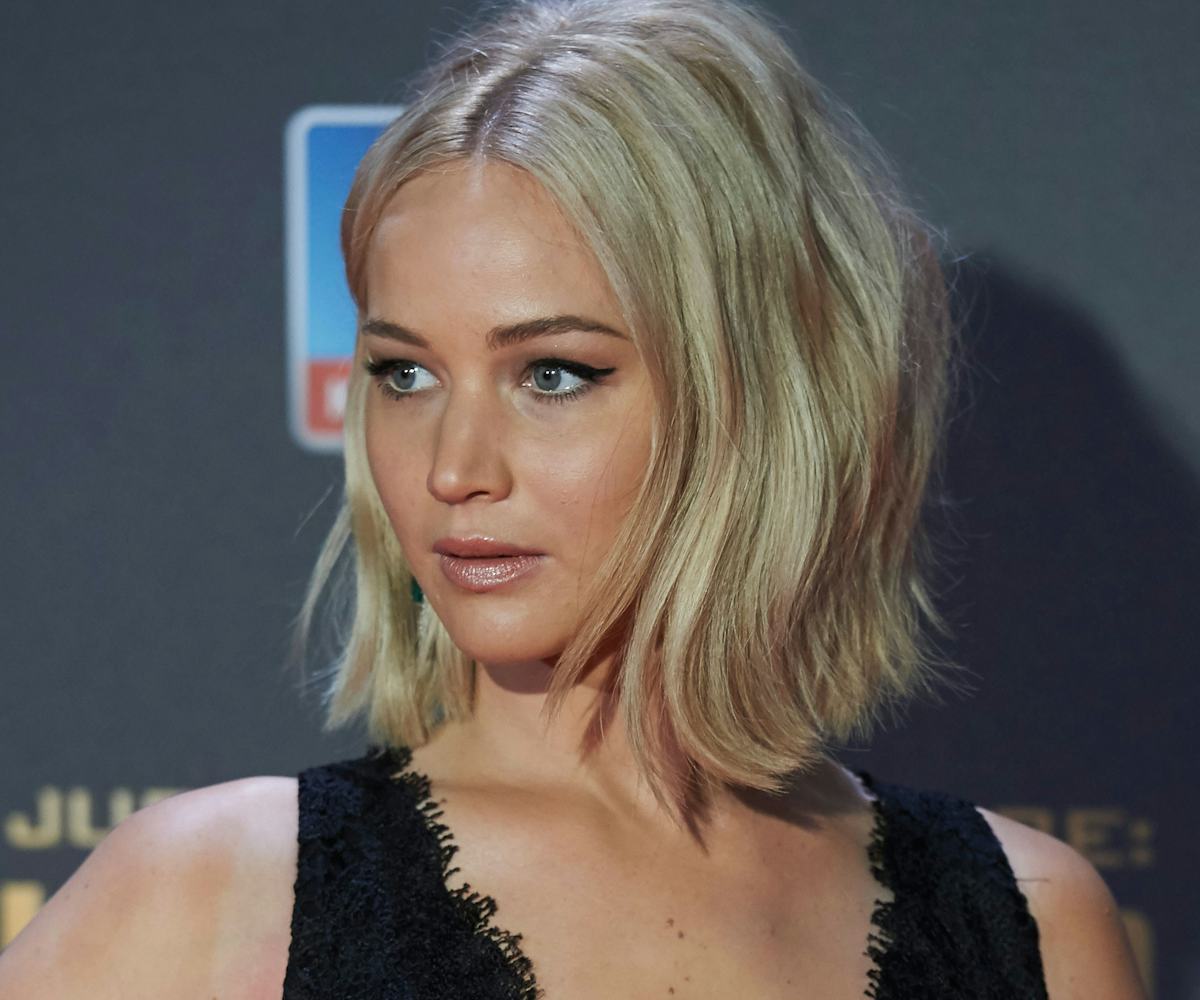 Photo by Carlos Alvarez/Getty Images
Jennifer Lawrence Tells 'Vogue' That She Is "Lonely Every Saturday Night"
the struggles of single life
Last night, Jennifer Lawrence was revealed as the cover star for the December issue of Vogue. As expected, her interview was full of candid and comical moments when she invited the author to her house in Beverly Hills. In the comfort of her villa—which was previously owned by Jessica Simpson—Lawrence took her bra off and opened up about her personal life while sipping down a bottle of rosé.
According to Forbes, Lawrence is the highest-paid actress in the world. The three-time Academy Award-nominated actress quipped that she's "new money," and went on to say, "It feels good not to worry about money, although I never did. Money never really affected my consciousness, if that makes any sense."
Despite these amazing accomplishments, Lawrence digressed that she thinks it's all been a turn-off in the romance department. In her bedroom, she joked about how no magic happens and added, "Cheers to my hymen growing back!"
"No one ever asks me out. I am lonely every Saturday night. Guys are so mean to me," she said. "I know where it's coming from, I know they're trying to establish dominance, but it hurts my feelings. I'm just a girl who wants you to be nice to me. I am straight as an arrow."
We'd like to think that last line was inspired by Katniss Everdeen, but we won't overanalyze. Lawrence also added that fighting for validation as a woman is "strangely exhilarating" because she wants to have it settled before marriage. We couldn't have said it better ourselves, JLaw.